DHS chief announces internal domestic extremism review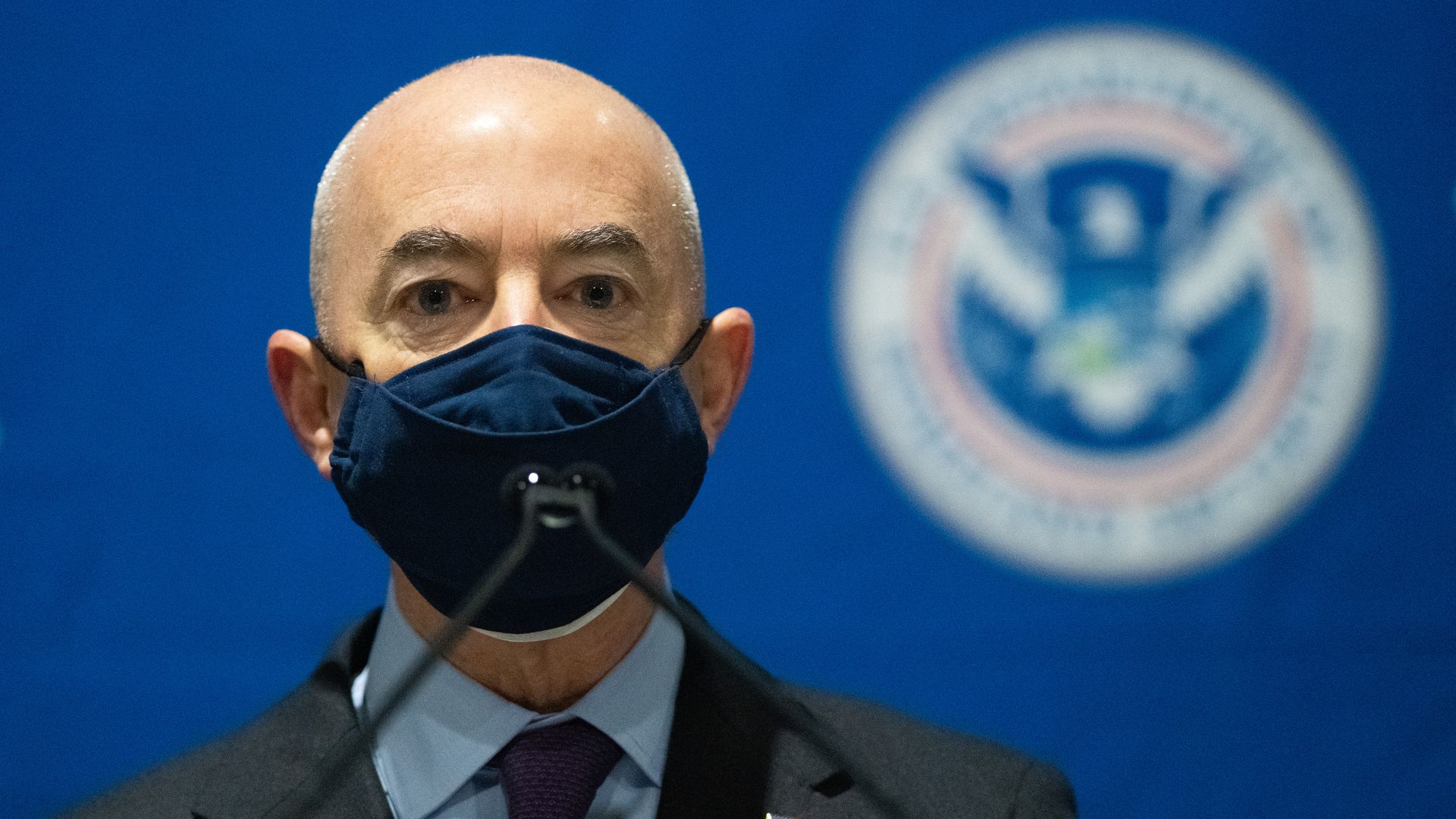 The Department of Homeland Security will be conducting an internal review to assess the threat of domestic violent extremism within the department, Secretary Alejandro Mayorkas announced Monday.
Why it matters: During the Biden administration the DHS has increased measures to combat homegrown extremism. In February DHS announced it was directing $77 million to states and localities to combat homegrown extremism, and now it will take a close look at its own ranks.
Details: A cross-departmental working group will conduct a review to determine how best to "prevent, detect, and respond to threats related to domestic violent extremism within DHS," per the press release.
These findings will be compiled into a report containing actionable next steps to improve DHS' ability to "identify and respond" to such threats.
What they're saying: "Recent events, including the January 6th attacks on the U.S. Capitol, have highlighted that domestic violent extremism poses the most lethal and persistent terrorism-related threat to our country today," said Mayorkas.
"As we work to safeguard the Nation and our values, we must be vigilant in our efforts to identify and combat domestic violent extremism within both the broader community and our own organization."
"Violent extremism has no place at DHS and we will work with urgency and focus to address it."
Go deeper