Navajo Nation has vaccinated more than half of its adult population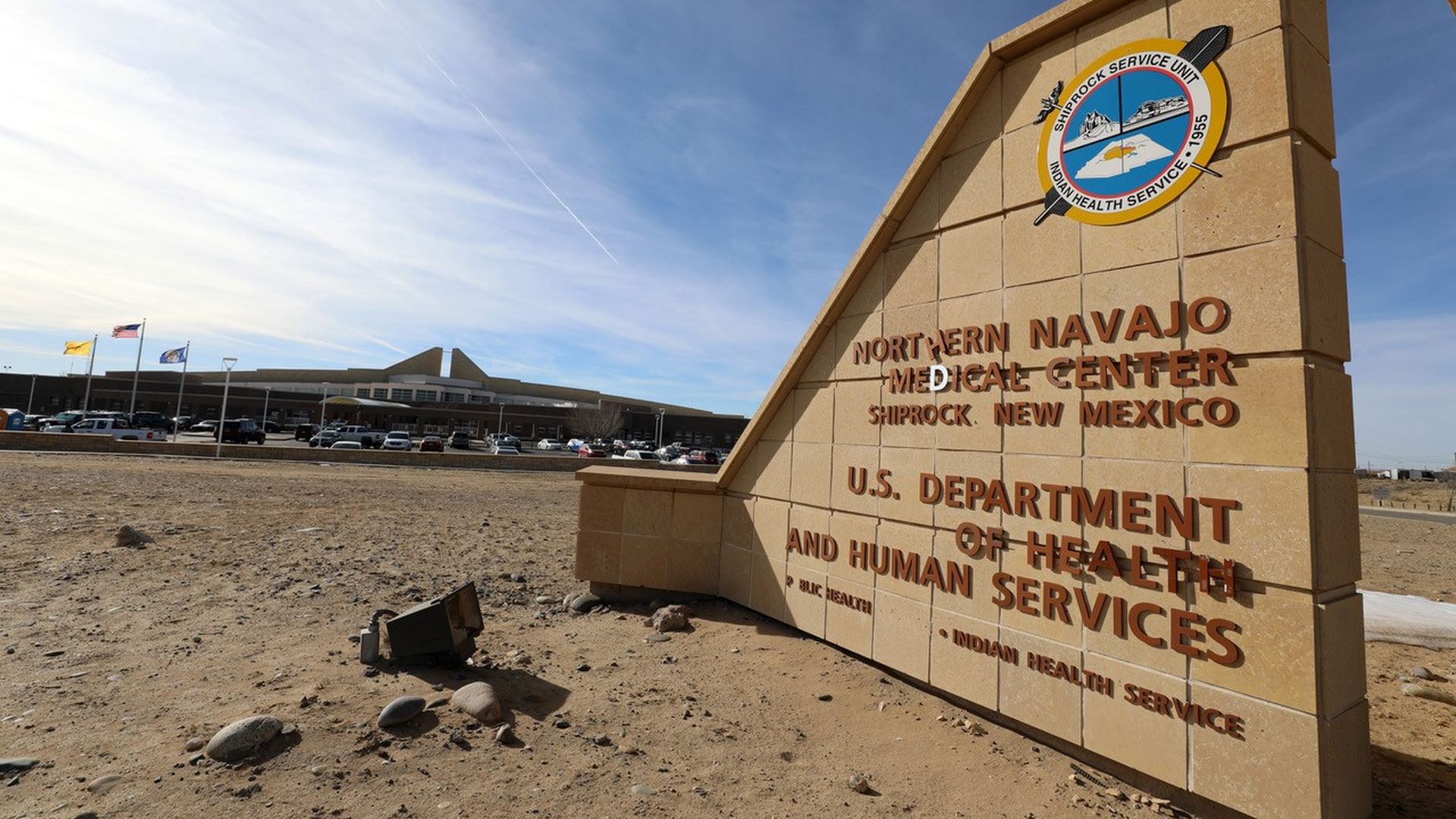 Months after reporting dangerously high COVID-19 infection levels, the Navajo Nation now says it has vaccinated more than half of its adults for the disease, outpacing the rest of the U.S.
Why it matters: The Navajo Nation is the largest reservation in the U.S., with over 300,000 members.
The big picture: Native Americans are among the most at-risk groups for contracting and dying from the coronavirus. But tribal nations have urged members to get vaccinated and helped nearby areas, despite severe technological barriers.
At least 75 Navajo communities were reporting "uncontrolled spread" in the first weeks of January, according to CNN.
The Navajo Nation recorded its highest infection rate in May 2020 — higher than New York City at the time.
What he's saying: "Over half the adult population on the Navajo Nation has been vaccinated, but to reach herd immunity we need more people to get vaccinated," Navajo Nation President Jonathan Nez said in a news release.
By comparison, 36.5% of all U.S. adults have been vaccinated, per the CDC.
Go deeper: Native American tribes lead the way on coronavirus vaccinations
Go deeper