Top Biden economic adviser confirms plan to double capital gains tax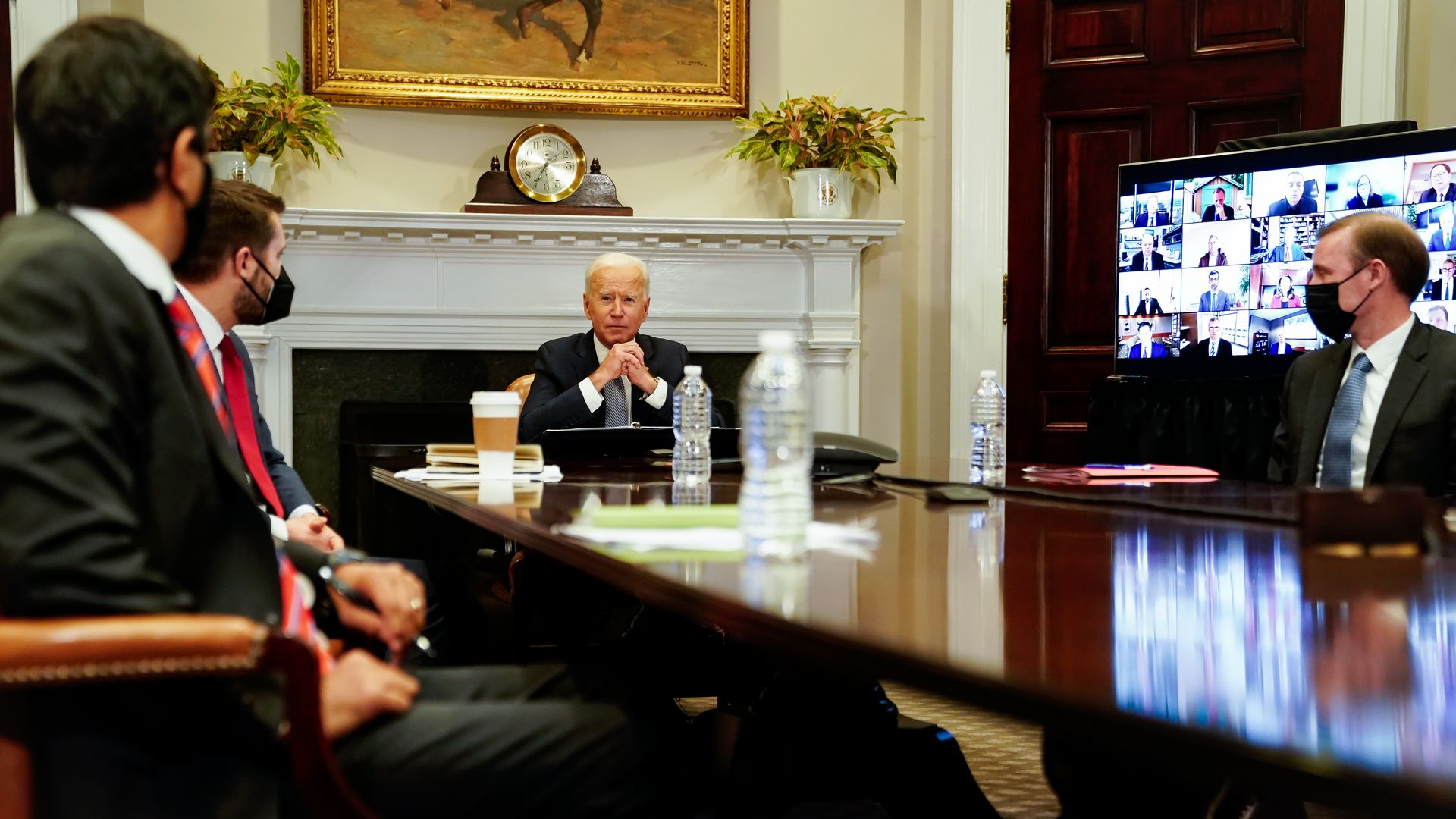 Brian Deese, director of the National Economic Council, formally announced President Biden's plan to nearly double the capital gains tax as a means to fund massive economic proposals at Monday's White House press briefing.
Why it matters: Deese stressed that Biden's proposal to raise federal taxes on sold assets and investments would not affect most households.
Biden wants a 39.6% top rate on long-term cap gains, up from the current 20% rate, for those earning at least $1 million of annual investment income, Axios' Dan Primack reports.
An ACA-related investment tax would bring the federal toll to 43.4% for top earners.
The administration is now preparing for negotiations with Capitol Hill.
What he's saying: "This change will only apply to three-tenths of a percent of taxpayers, which is not the top one percent," he said. "It's not even the top one-half of one percent. We're talking about three-tenths of a percent. That's about 500,000 households in the country that we're talking about."
"For the typical Americans, most of their income comes from wages, so for people making less than a million dollars a year, about 70% of their income comes from wages," he said.
Go deeper