Family attorneys: Police shot Andrew Brown Jr. in back of head as he drove away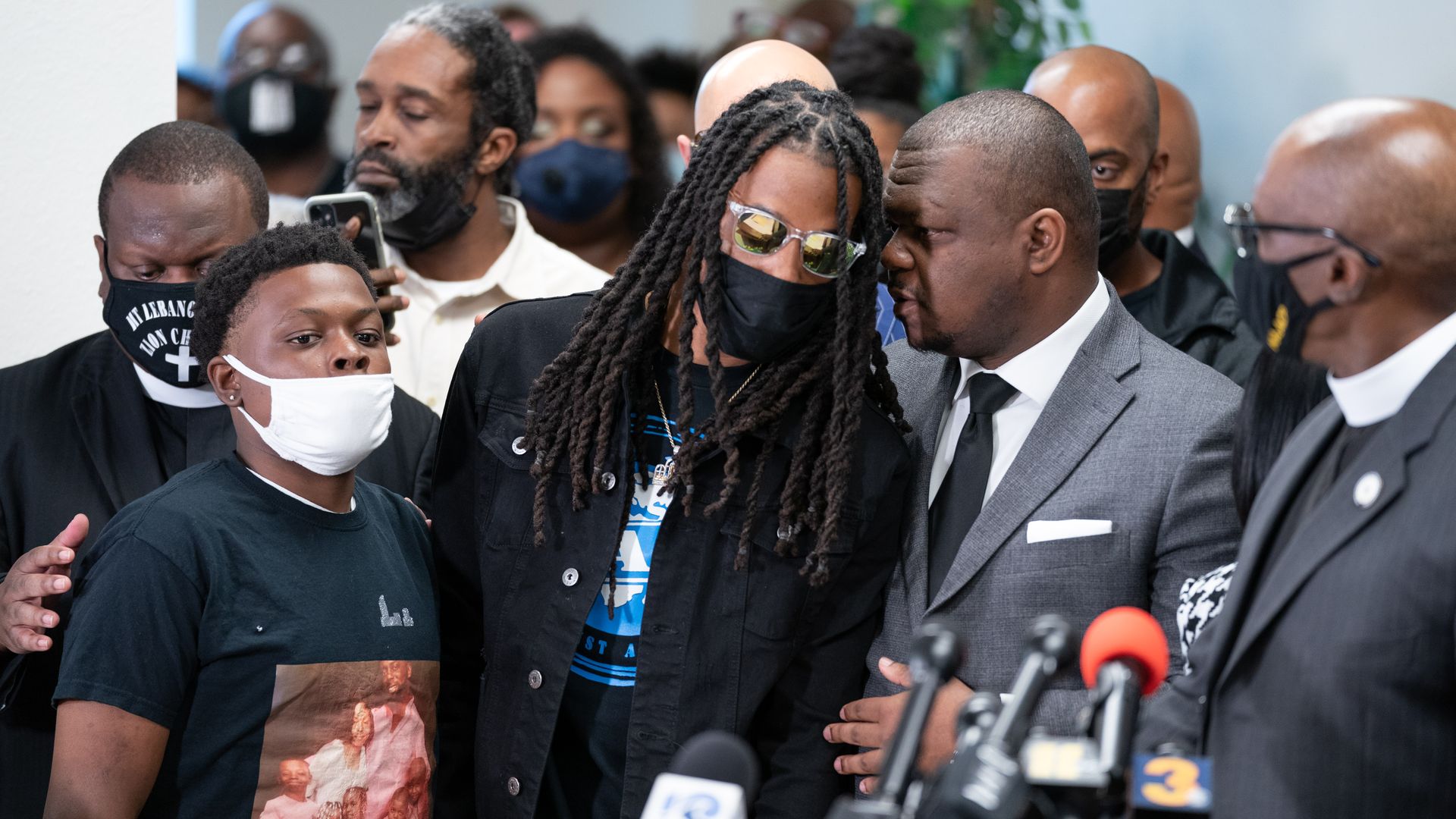 Sheriff's deputies in North Carolina fatally shot a Black man in the back of his head, killing him as his hands were on the car's steering wheel, attorneys for the family said Monday.
What they're saying: Andrew Brown Jr. was backing up his vehicle and tried to drive away during the encounter with police, according to attorney Chantel Cherry-Lassiter. "He was not threatening them in any kind of fashion," she told reporters at a news conference.
The deputies were serving warrants, according Fox6.
Lassiter said she watched the video multiple times and noted that the shooting starts as soon as the video begins. At least eight deputies appear in the video, she said.
"They're shooting and saying 'let me see your hands' at the same time," she said. "His car is riddled with bullets."
An eyewitness account and emergency scanner traffic had previously signaled that deputies shot Brown as he tried to drive away, AP reports.
"He got executed," Khalil Ferebee, one of Brown's sons, said at the press conference as he grew emotional. "It ain't right."
But authorities only showed the family 20 seconds of the video, and only footage from a single body camera, according to the family's lawyers.

"They're trying to hide something," attorney Benjamin Crump said.
A search warrant was released Monday saying deputies confronted Brown after he was recorded selling small amounts of cocaine and meth to an informant, per AP.
Crump argued the department is trying to sway public opinion about Brown to protect itself while withholding the entire video.
The big picture: The State Bureau of Investigation is looking into the shooting, but authorities have released few details, AP notes.
The killing led to protests and repeated demands for police to release the full video.
Go deeper