Turkish President Erdoğan: U.S. Armenian genocide designation "the wrong step"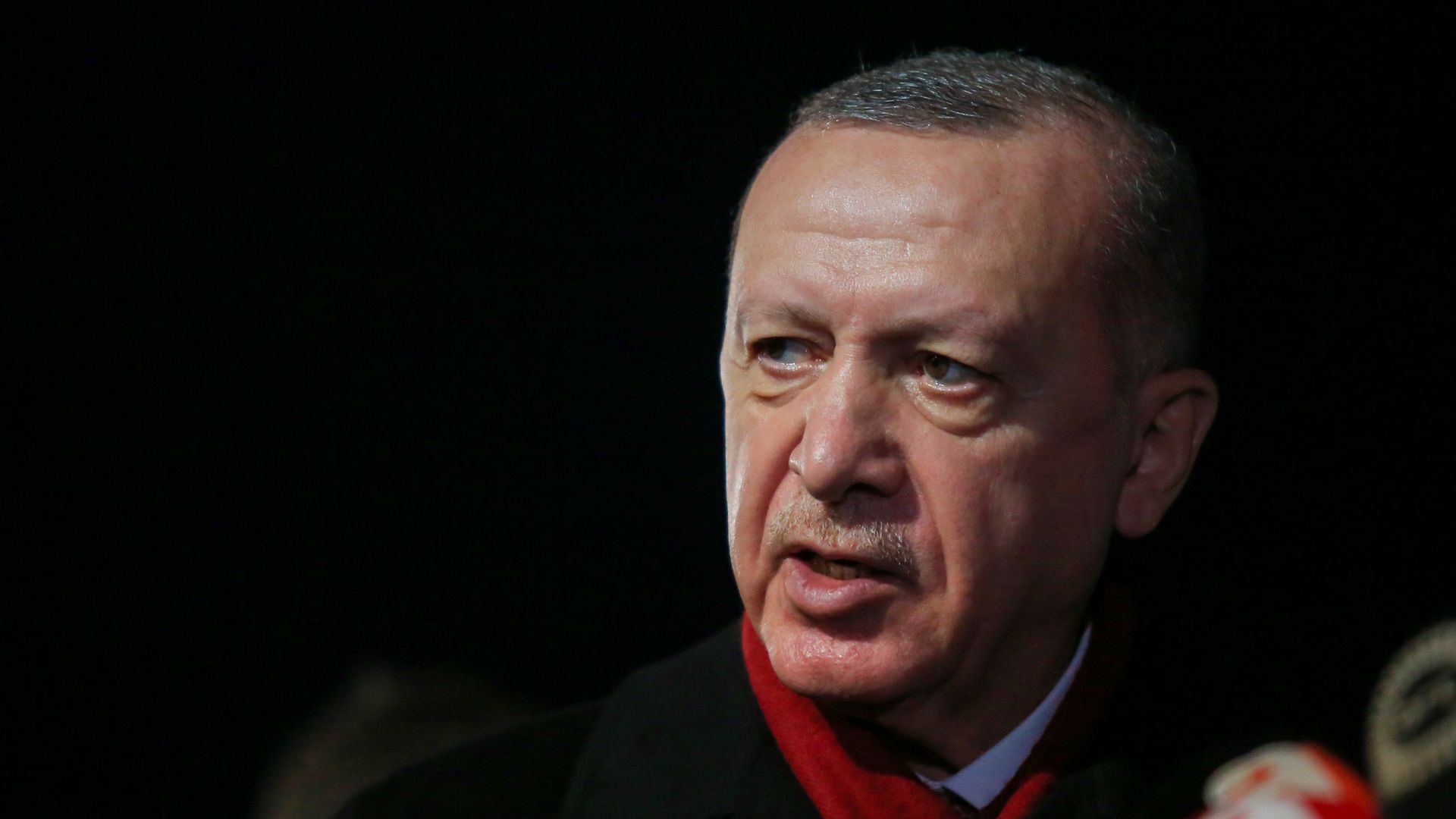 Turkish President Recep Tayyip Erdoğan criticized the Biden administration Monday for designating the mass killing of Armenians by Ottoman Turkish forces in 1915 as an act of genocide, telling the U.S. to "look in the mirror," Reuters reports.
Why it matters: Erdoğan has previously warned a genocide declaration would harm U.S.-Turkey relations. On Monday, he threatened to retaliate by recognizing the U.S.'s long history of violence against Native Americans as genocide.
Context: The mass killing occurred when the Ottoman Empire attempted to transport Armenians from eastern Anatolia to the Syrian desert during World War I.
Armenians estimate that up to 1.5 million died. Turkey has recognized atrocities that occurred during this time, but denies it was an act genocide and says the death toll is exaggerated.
Previous administrations, including the Trump administration, typically steered clear of the genocide designation to avoid straining relations with Turkey, which is a NATO member and has been seen as crucial to containing Russia and managing issues in the Middle East.
What he's saying: "The U.S. President has made baseless, unjust and untrue remarks about the sad events that took place in our geography over a century ago," Erdogan said after a cabinet meeting, per Reuters.
Turkey is attempting to establish "good neighborly" ties with Armenia, Erdoğan said, adding that President Biden should "turn back from this wrong step as soon as possible." He repeated a call for Turkish and Armenian historians to jointly review the events.
The Turkish president also said the U.S. needs to "look at yourselves" when considering genocide. "The Native Americans, I don't even need to mention them, what happened is clear," he said. "While all these truths are out there, you cannot pin the genocide accusation on the Turkish people."
Go deeper