Trump FCC chair Ajit Pai joins private equity firm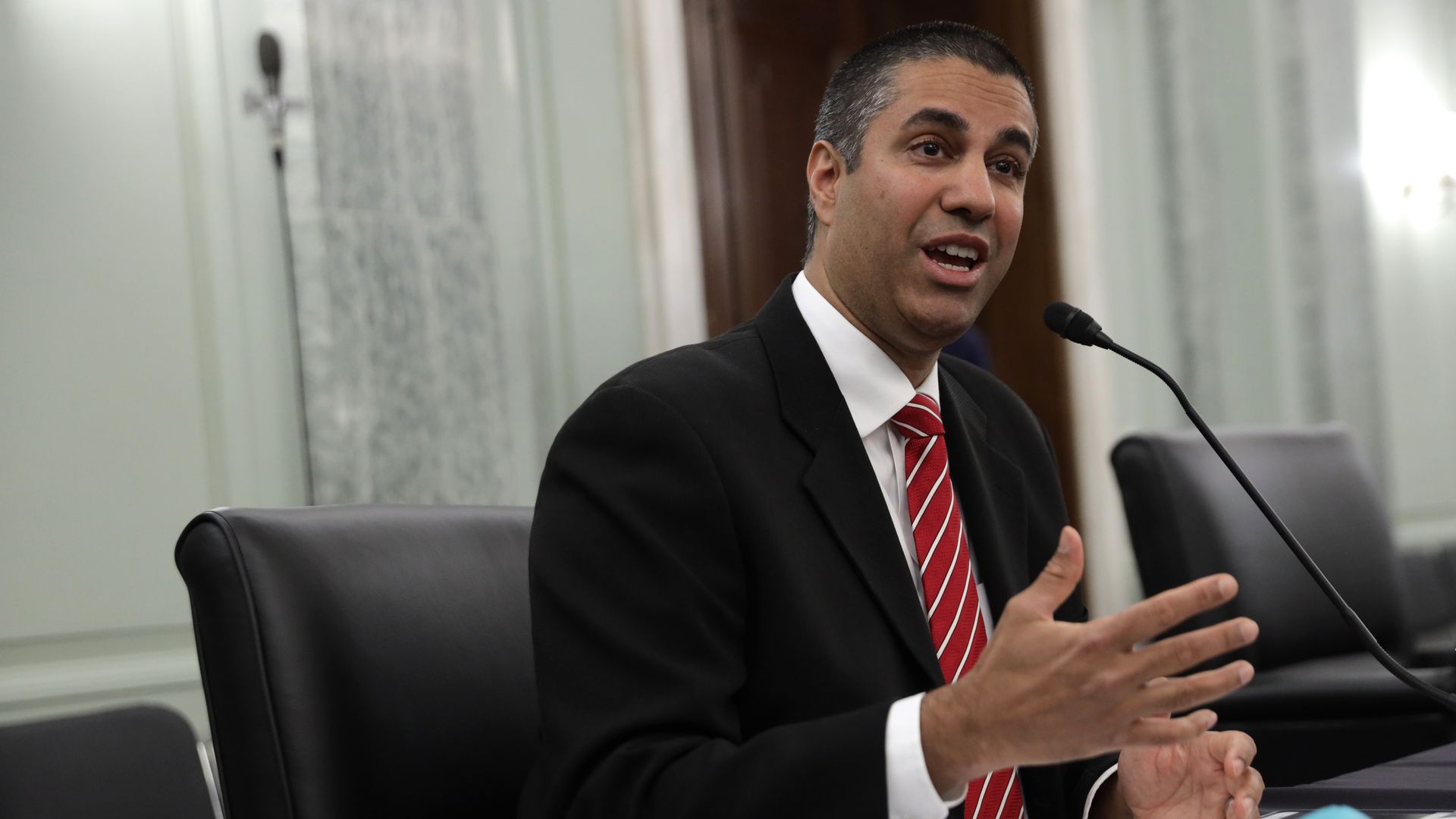 Ajit Pai, former chairman of the Federal Communications Commission, has joined private equity firm Searchlight Capital Partners as a partner.
Why it matters: Pai, who was an FCC commissioner before former President Trump picked him as chair, is best known for telecom deregulation efforts, including the repeal of net neutrality rules. Searchlight has several portfolio companies in the media and telecom space, including Univision, Uniti and Ziply Fiber.
Go deeper