Harris on border crisis: "This is not going to be solved overnight"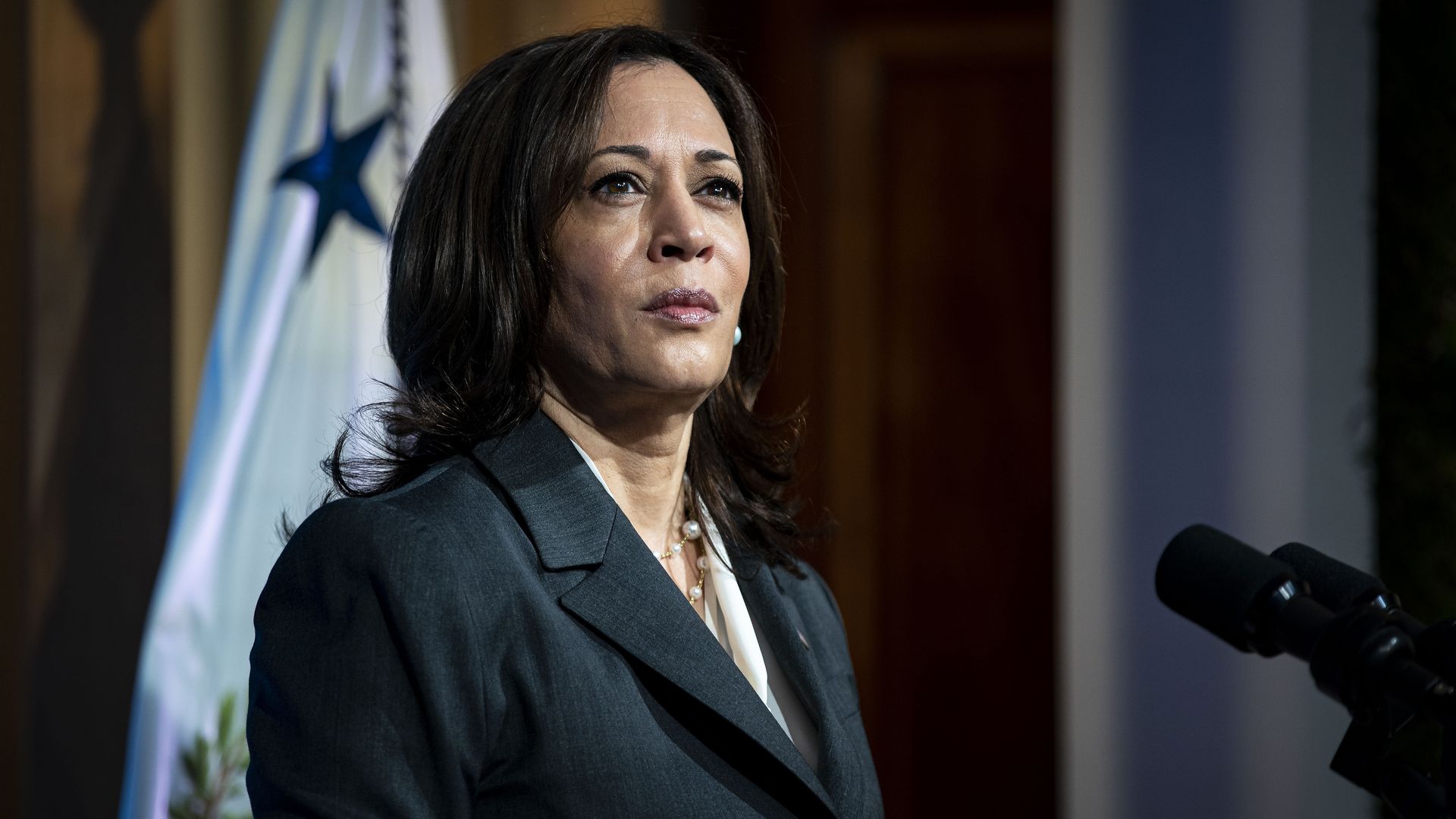 Vice President Kamala Harris outlined the Biden administration's multi-pronged approach to stem the border crisis during an interview with CNN on Sunday.
Driving the news: The vice president noted that most people don't want to leave their homes and many who are fleeing dangerous circumstances or seeking to satisfy the "bare necessities" of life.
The big picture: Harris, who has been charged with leading the administration's efforts on the border, emphasized that the U.S. is seeking to create multi-faceted solutions with a long-term focus on solving the underlying causes of the immigration crisis.
She said she convened a meeting with members of the cabinet and leaders of groups such as USAID to help craft how the administration approaches immigration reform.
Harris also said that the U.S. will be asking for more assistance from its allies at the U.N. on this issue.
Details: The U.S. Department of Commerce will convene a trade mission to the countries of the Northern Triangle, while the Department of Agriculture will help assist farmers who have been devastated by climate events, Harris noted.
Harris also emphasized the need for the administration to work with and support local, community-based organizations in these countries.
What they're saying: "[I]t's not going to be solved overnight. This is a complex issue. Listen, if this were easy it would have been handled years ago."
"We are making progress, but it's not going to evidence itself overnight. It will not. But it will be worth it."
"We're going to be increasing the requests we're making of our allies in the United Nations, because, again, this is about the Western Hemisphere."
Go deeper