Nearly half of Republicans say jury reached the wrong verdict in Chauvin trial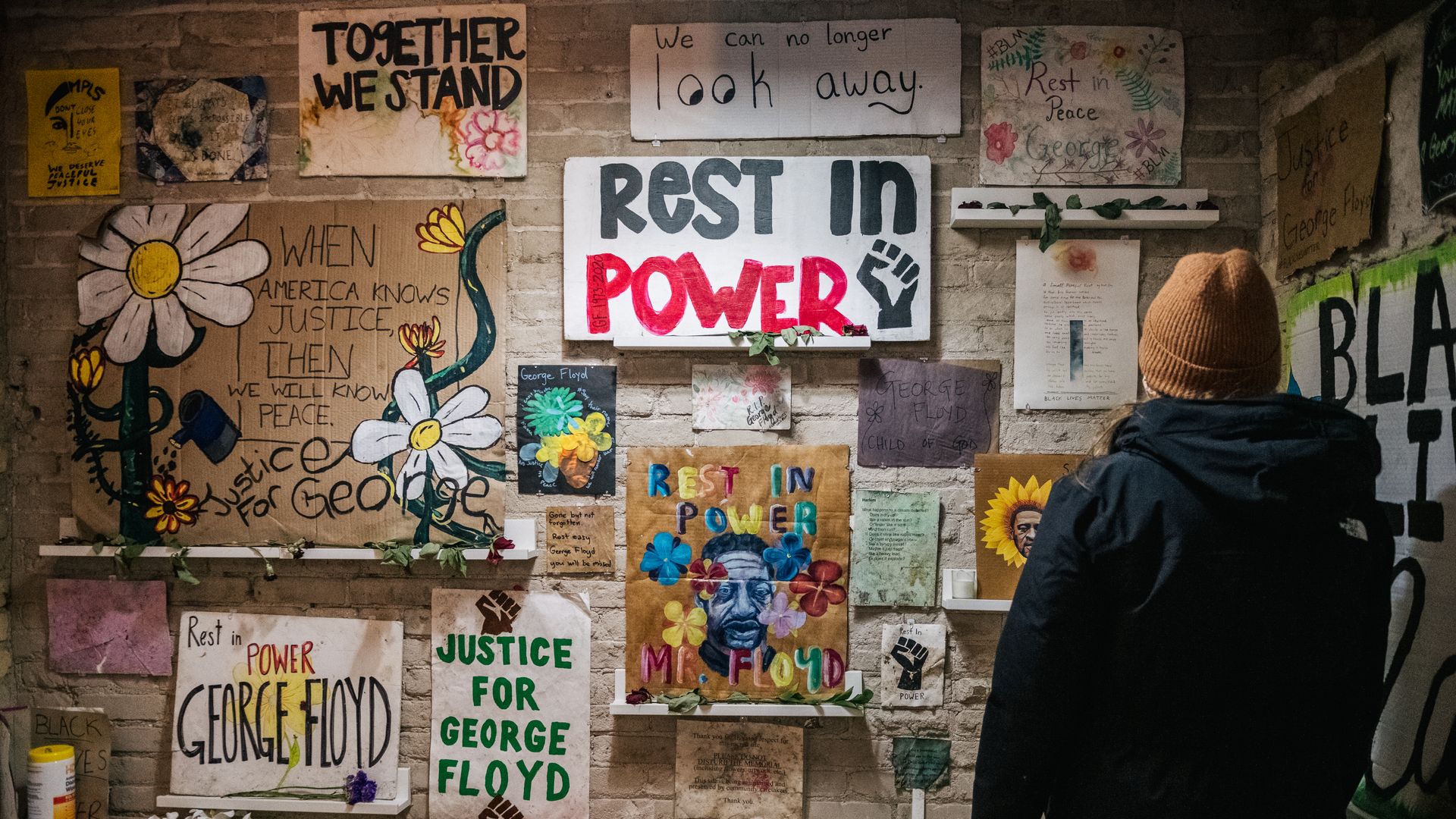 About 46% of Republicans believe the jury reached the wrong verdict in the murder trial of Derek Chauvin, a CBS poll out Sunday indicates.
Why it matters: The poll highlights the stark political divide governing opinions on the verdict. Roughly 90% of Democrats agreed with it, while only about 54% of Republicans did.
Details: The poll showed that, overall, about 75% of Americans agreed with the verdict given and about 25% disagreed.
Those that disagreed are disproportionally male, white, and identify as conservative.
This 25% also tended to "strongly disagree with the ideas of the Black Lives Matter movement," per CBS.
Go deeper