Some Americans are skipping their second coronavirus vaccine shots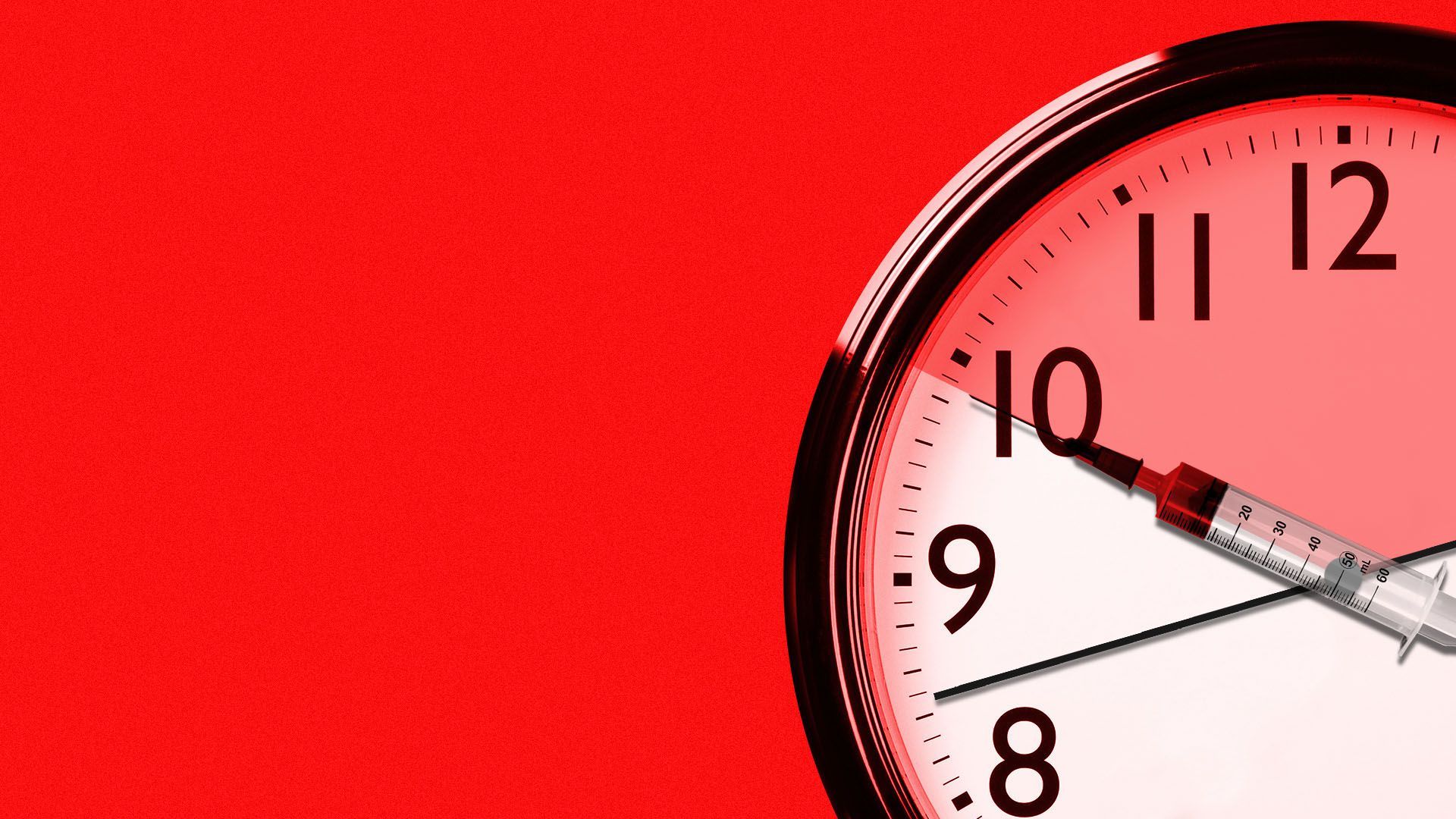 Over 5 million Americans have missed their second shots of the mRNA vaccines by Pfizer or Moderna, the New York Times reports, citing data from the Centers for Disease Control and Prevention.
Why it matters: Vaccine effectiveness of partial immunization from Pfizer or Moderna — more than 14 days after the first dose, but before the second dose — was 80% in a recent CDC study of health care workers.
But receiving just one shot "triggers a weaker immune response and may leave recipients more susceptible to dangerous virus variants," the Times notes.
The big picture: 28% of Americans are fully vaccinated, according to the latest tally from the CDC, and roughly 42% have received at least one vaccine dose.
Approximately 92% of people have followed through on getting their second shot, which is still strong by historical standards, per the Times.
Go deeper