Democratic senators call on Biden to expand Medicare in American Families Plan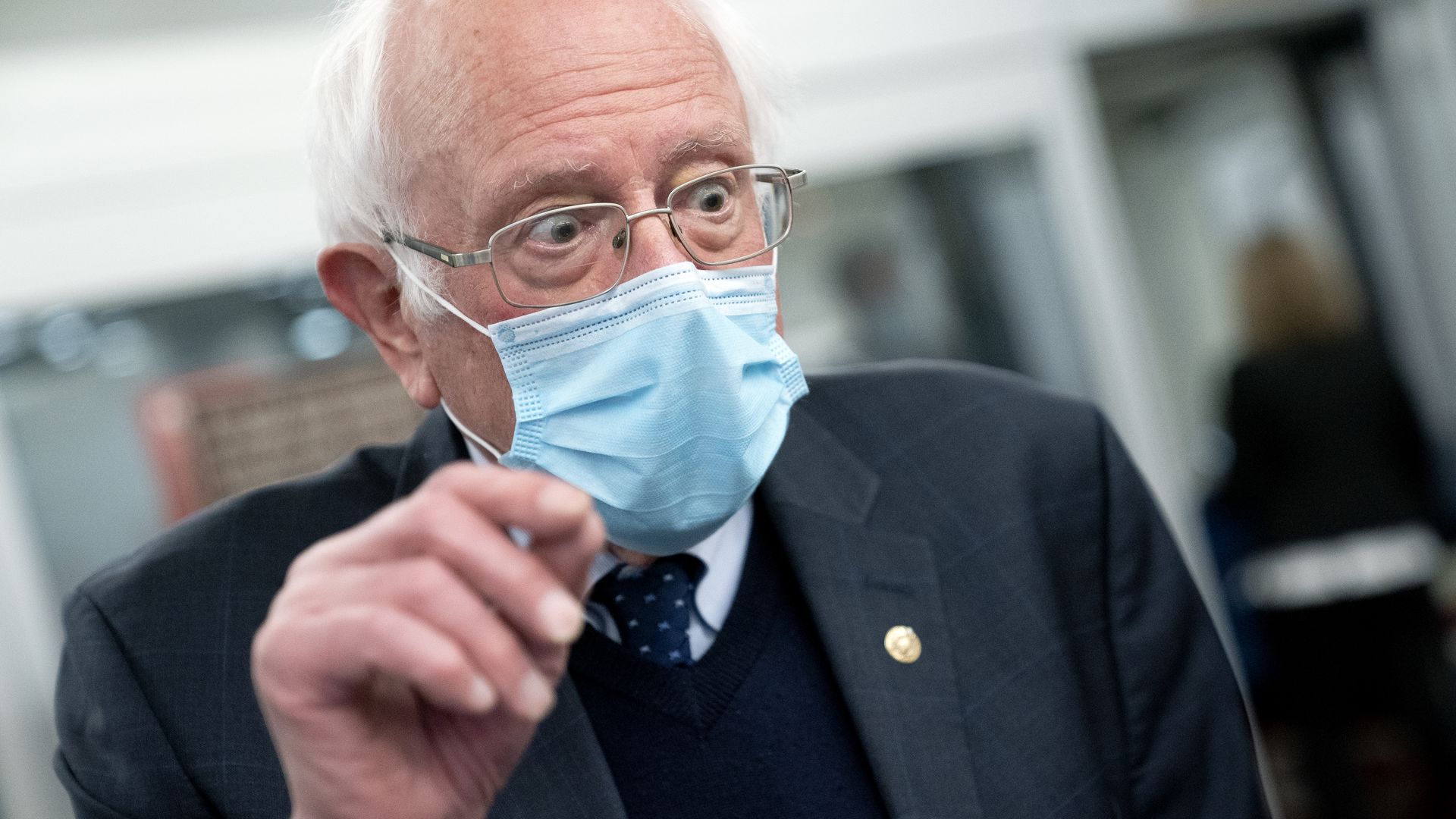 Senate Budget Committee Chair Bernie Sanders (I-Vt.) and 16 Democratic senators sent President Biden a letter on Sunday calling for his American Families Plan to significantly expand Medicare.
Why it matters: The plan, expected to be announced ahead of Biden's address to Congress on Wednesday, is one of several massive proposals brought by the administration to ease mass economic pain caused by the coronavirus pandemic.
What they're saying: The senators urge Biden to lower the age requirement to receive Medicare — which is available to those 65 and older or younger people with disabilities — and to cover hearing, dental and vision through Medicare plans.
"We have an historic opportunity to make the most significant expansion of Medicare since it was signed into law," the senators, including Sens. Elizabeth Warren (Mass.) Debbie Stabenow (Mich.), Dick Durbin (Ill.) and Ben Cardin (Md.), wrote.
"We look forward to working with you to make this a reality and, in the process, substantially improve the lives of millions of older Americans and persons with disabilities."
Go deeper