Polls show Biden approval in low 50s at 100-day mark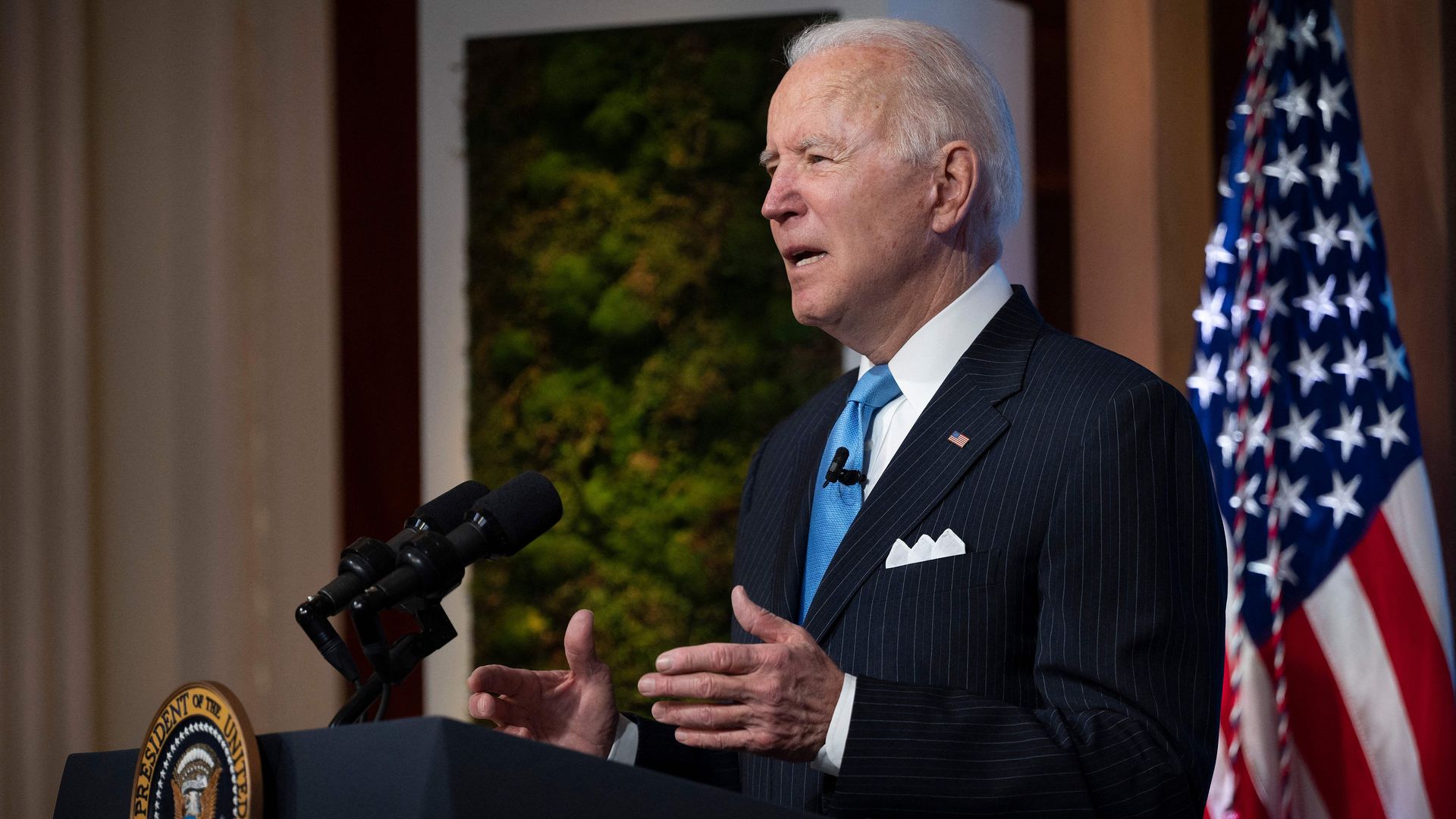 Just over half of Americans approve of the job President Biden is doing as he approaches the 100th day of his term, NBC News and ABC News/Washington Post polls out Sunday indicate.
Why it matters: Biden has spent trillions within months of taking office to combat the economic crisis caused by the coronavirus pandemic, while overseeing a national vaccination campaign and facing backlash for a growing humanitarian crisis at the border.
Where it stands: Biden has a 53% approval rating in NBC's poll and a 52% approval rating in polling from ABC News/Washington Post.
"Biden's job rating is higher than Donald Trump's was at this same point in time in the poll (40 percent approve, 54 percent disapprove), but it's lower than Barack Obama's was at 100 days (61 percent approve, 30 percent disapprove)," NBC News' Mark Murray reports.
Methodology: NBC News surveyed 1,000 adults from April 17-20, including 600 respondents with a cell phone only, with a margin of error at ±3.10%. Margin of error for 790 interviews with registered voters is ±3.49%. 
The ABC News/Washington Post poll conducted by cellphone and landline April 18-21 in English and Spanish among a national sample of 1,007 adults. Margin of error ±3.5 percentage points. Partisan divisions are 33%-24%-35%, Democrats-Republicans-independents.
Go deeper