SpaceX Dragon spacecraft docks with International Space Station, carrying 4 astronauts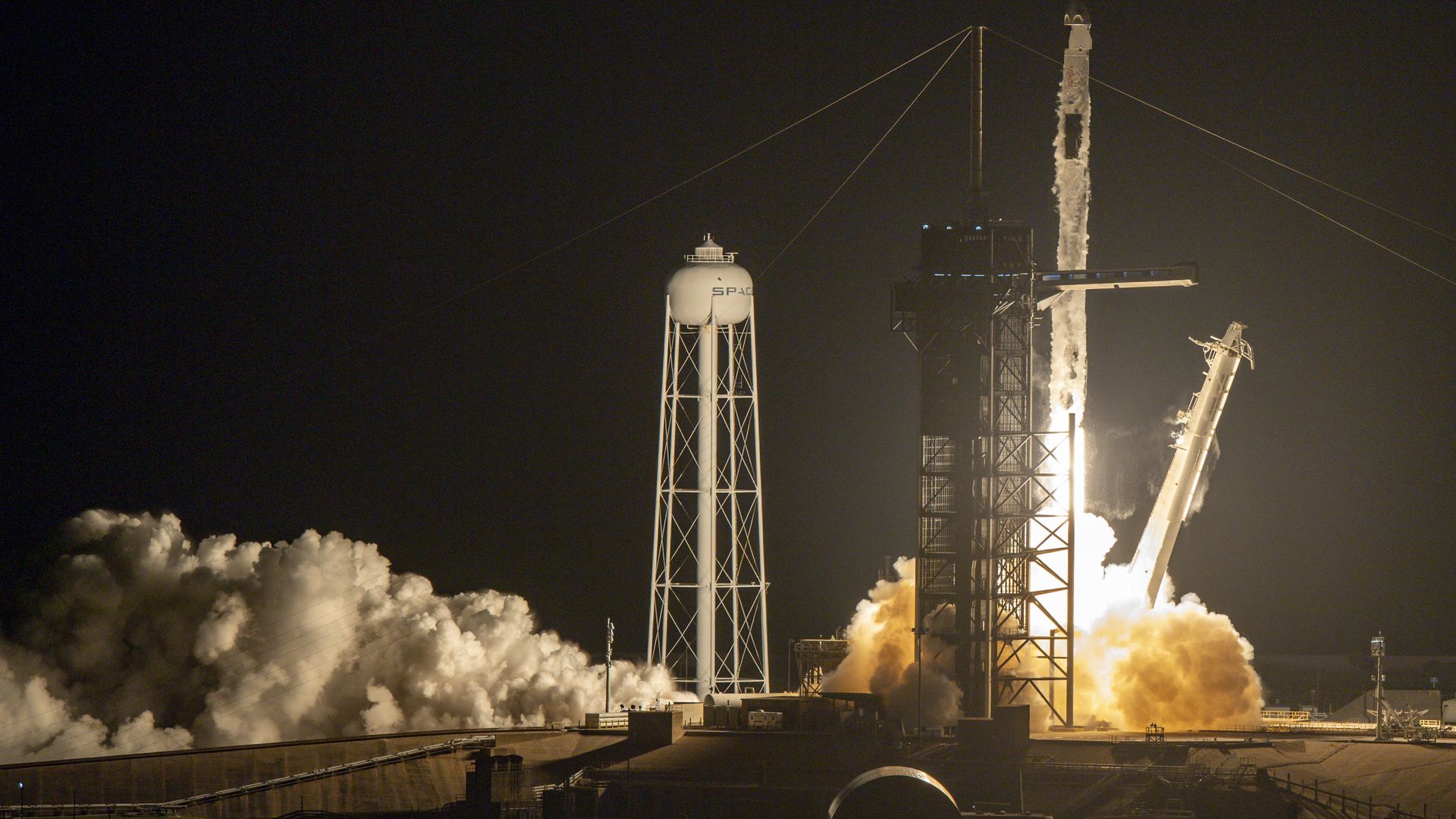 The second operational SpaceX spacecraft carrying four astronauts for a six-month mission arrived at the International Space Station on Saturday morning.
The big picture: The Crew Dragon spacecraft "Endeavour," which launched on a Falcon 9 rocket Friday, docked autonomously with the ISS at 5:22 a.m. ET, joining another Crew Dragon spacecraft, "Resilience."
This is the first time that SpaceX is reusing both a rocket and a capsule, which were used to launch the Crew-1 mission that arrived in November.
This is the third time SpaceX has launched people to space for NASA, Axios' Miriam Kramer notes.
Details: The spacecraft aligned itself and moved directly to dock in one of the station's ports.
The Crew-2 mission consists of NASA astronauts Shane Kimbrough and Megan McArthur, Japanese astronaut Akihiko Hoshide and the European Space Agency's Thomas Pesquet.
The total number of astronauts in the International Space Station is now 11, but four of the crew members are scheduled to fly back to Earth next week.
The Crew-2 mission will focus on research with "small models of human organs containing multiple cell types that behave much the same as they do in the body," which NASA says will hopefully help develop drugs and vaccines, CNN reports.
Go deeper