Armenian prime minister praises Biden for recognizing genocide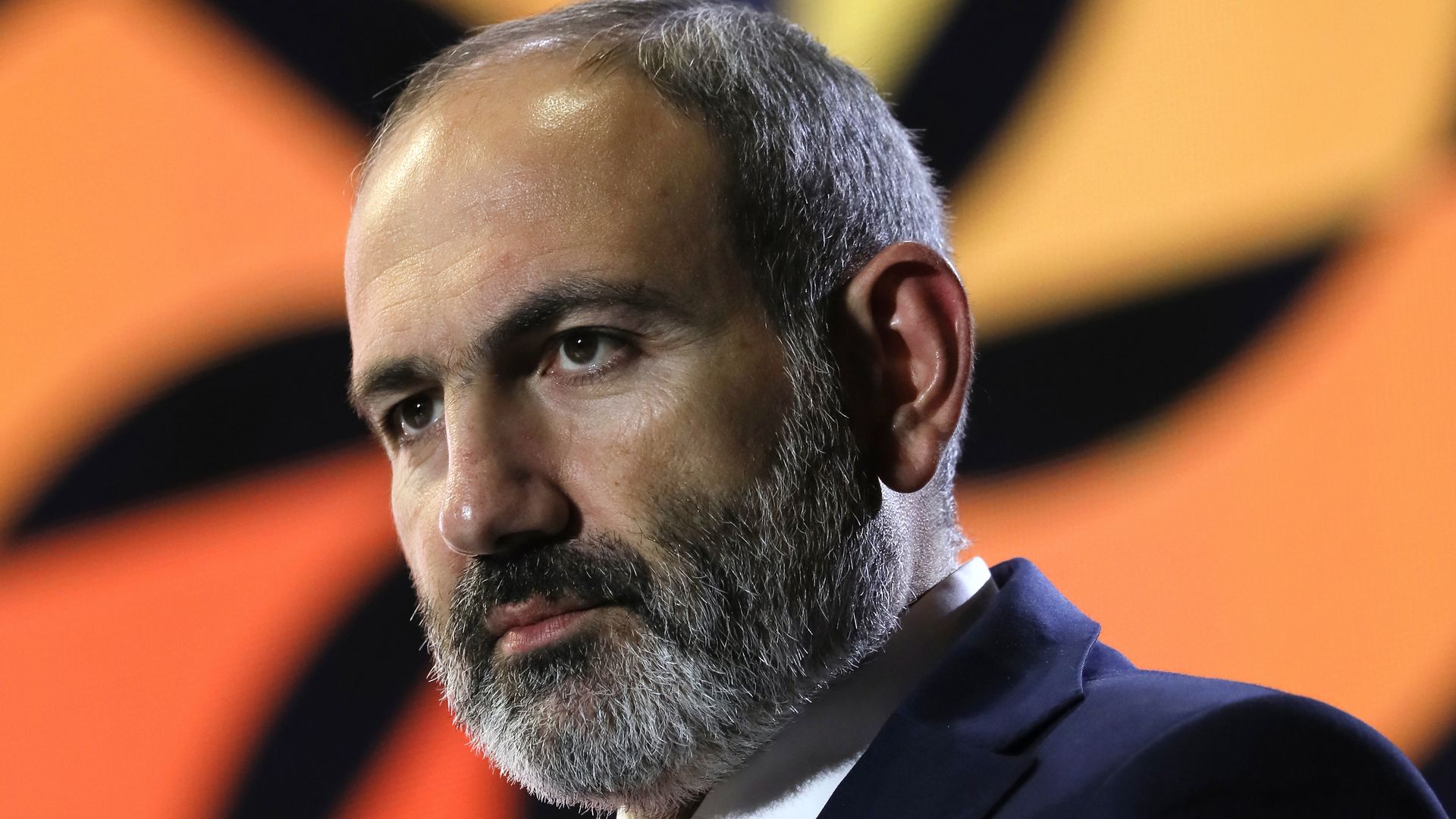 Armenian Prime Minister Nikol Pashinyan praised President Biden on Saturday for formally recognizing the mass killing of Armenians by Ottoman Turkish forces in 1915 as an act of genocide, saying the move "reaffirms the supremacy of human rights," according to AP.
Why it matters: The unprecedented designation — which has been largely avoided by previous administrations over fears of straining relations with Turkey — and Pashinyan's response come on Armenian Remembrance Day.
Context: The mass killing occurred when the Ottoman Turks attempted to transport Armenians from eastern Anatolia to the Syrian desert during World War I. Armenians and several other countries estimate that up to 1.5 million died.
Turkey has recognized atrocities that occurred during this time, but denies it was an act genocide and claims the death toll has been exaggerated.
What they're saying: Pashinyan said the recognition "reaffirms the supremacy of human rights and values ​​in international relations. From this point of view, it is an ... inspiring example for all who want to build a just and tolerant international society together," according to AP.
"I highly appreciate your principled position, which is a powerful step towards the restoration of truth and historical justice, invaluable support to the descendants of the victims of the Armenian genocide," he said to Biden in a message.
Of note: Armenia officials, including Pashinyan, commemorated the 106th anniversary of Armenian Genocide with a ceremony at the Armenian Genocide Memorial Complex on Tsitsernakaberd Hill in Yerevan, the capital of Armenia.
The big picture: The genocide designation has been strongly opposed by Turkey and is likely to infuriate Turkish President Recep Tayyip Erdoğan, who has previously warned that such an assertion would harm U.S.-Turkey relations.
"We have nothing to learn from anybody on our own past. Political opportunism is the greatest betrayal to peace and justice," Mevlüt Çavuşoğlu, Turkey's minister of Foreign Affairs, said in a tweet. "We entirely reject this statement based solely on populism."
Go deeper