Young, top-level female athletes force conversation on age eligibility for pro leagues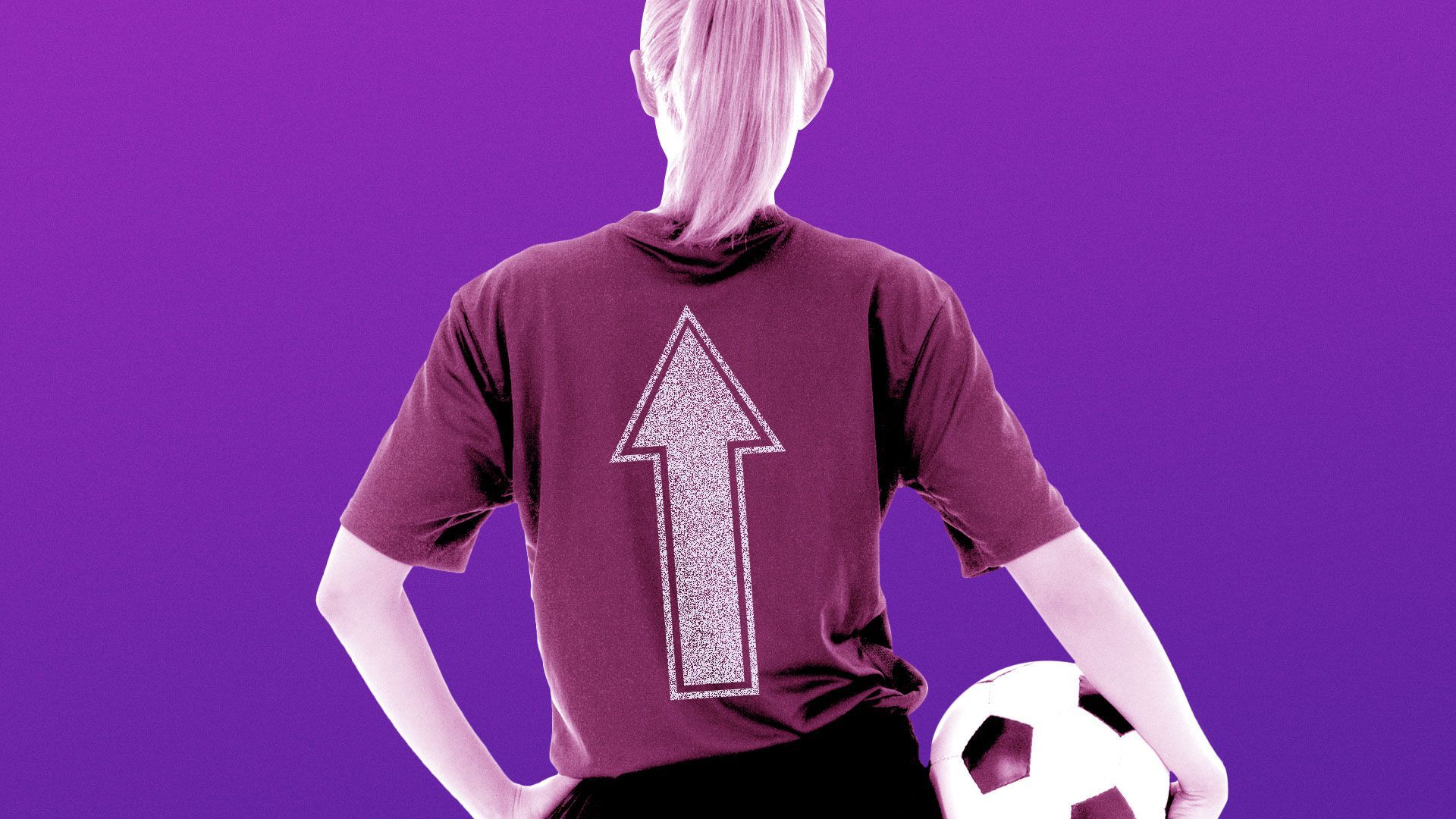 Female athletes are developing elite-level talent at such young ages that professional leagues may soon have to reconsider their eligibility rules.
What's happening: Freshman phenoms Paige Bueckers and Caitlin Clark likely would have been the first two picks in last week's WNBA draft had they been eligible, sparking a debate about the league's age requirement (22).
Olivia Moultrie, a 15-year-old soccer prodigy who turned pro at 13, plays in the NWSL's Portland Thorns' academy but can't make her professional debut until she turns 18 due to league rules.
The backdrop: In 1995, when the NBA's prep-to-pro era began, women's sports were completely unrecognizable compared to what we see today.
The USWNT was just 10 years old at the time, the WNBA wouldn't launch for another two years, and Title IX was barely 20 years old and far from realizing the depth and breadth of its impact.
Despite reaching new heights in recent years, women's professional sports are still in their relative infancy, with rules that are begging to be rewritten by a new generation.
Between the lines: Beyond the equitable treatment argument, letting teenagers join the pros could simply be a good business decision. 
Coming off historic college seasons, Bueckers and Clark would have done wonders for the WNBA's ratings this summer.
As for Moultrie, you're telling me you wouldn't tune in to see a 15-year-old pro take on her idols? Prodigies sell.
The bottom line: As young girls come of age in this new era, their talent is evolving. Sooner or later, leagues will need to evolve alongside them.
Go deeper