Officials: Missing Indonesian submarine has just hours of oxygen left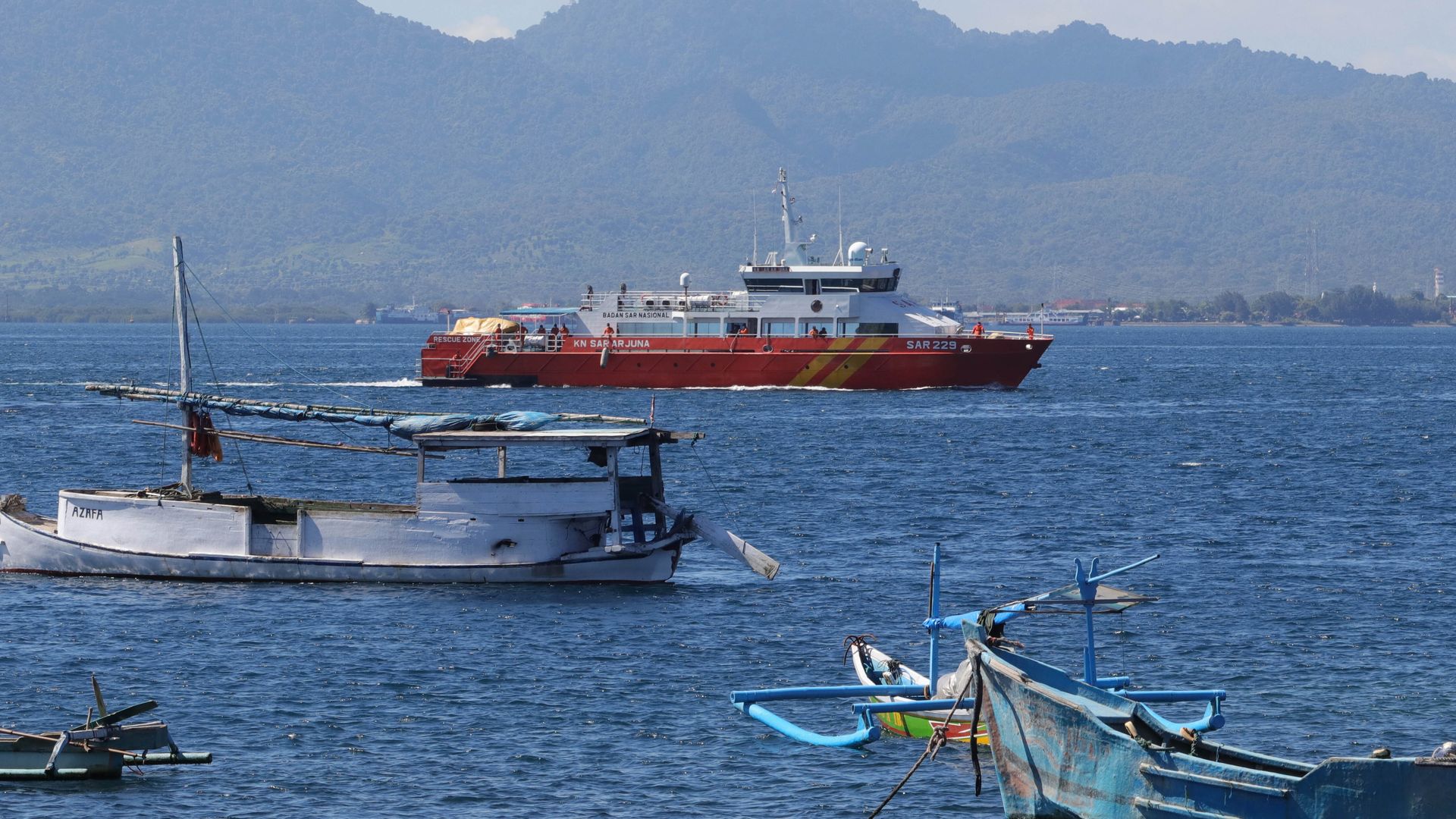 The Indonesian Navy dispatched multiple ships and several helicopters on Friday to search for a submarine carrying a crew of 53 people that went missing earlier this week after conducting torpedo drills, according to NBC News.
Why it matters: Officials said that if the 44-year-old KRI Nanggala-402 submarine is still intact, it will only have enough oxygen onboard to sustain the crew until around 3 p.m ET on Friday.
The big picture: Indonesian Navy officials said an oil slick was observed at the starting position of the diesel-powered submarine's initial dive on Wednesday.
Officials said late Thursday that a strongly magnetic item was discovered between 164 and 328 feet underwater near the dive site.
Pentagon press secretary John Kirby said in a tweet Thursday that the U.S. deployed "airborne assets" to assist with the search and that Defense Secretary Lloyd Austin is set to meet with his Indonesian counterpart, Prabowo Subianto, to discuss how the U.S. could continue assisting the country.
Singapore, Malaysia, India and Australia also sent ships or aircraft to help the search.
Go deeper