Obama to activists: Opponents of progress are "counting on your cynicism"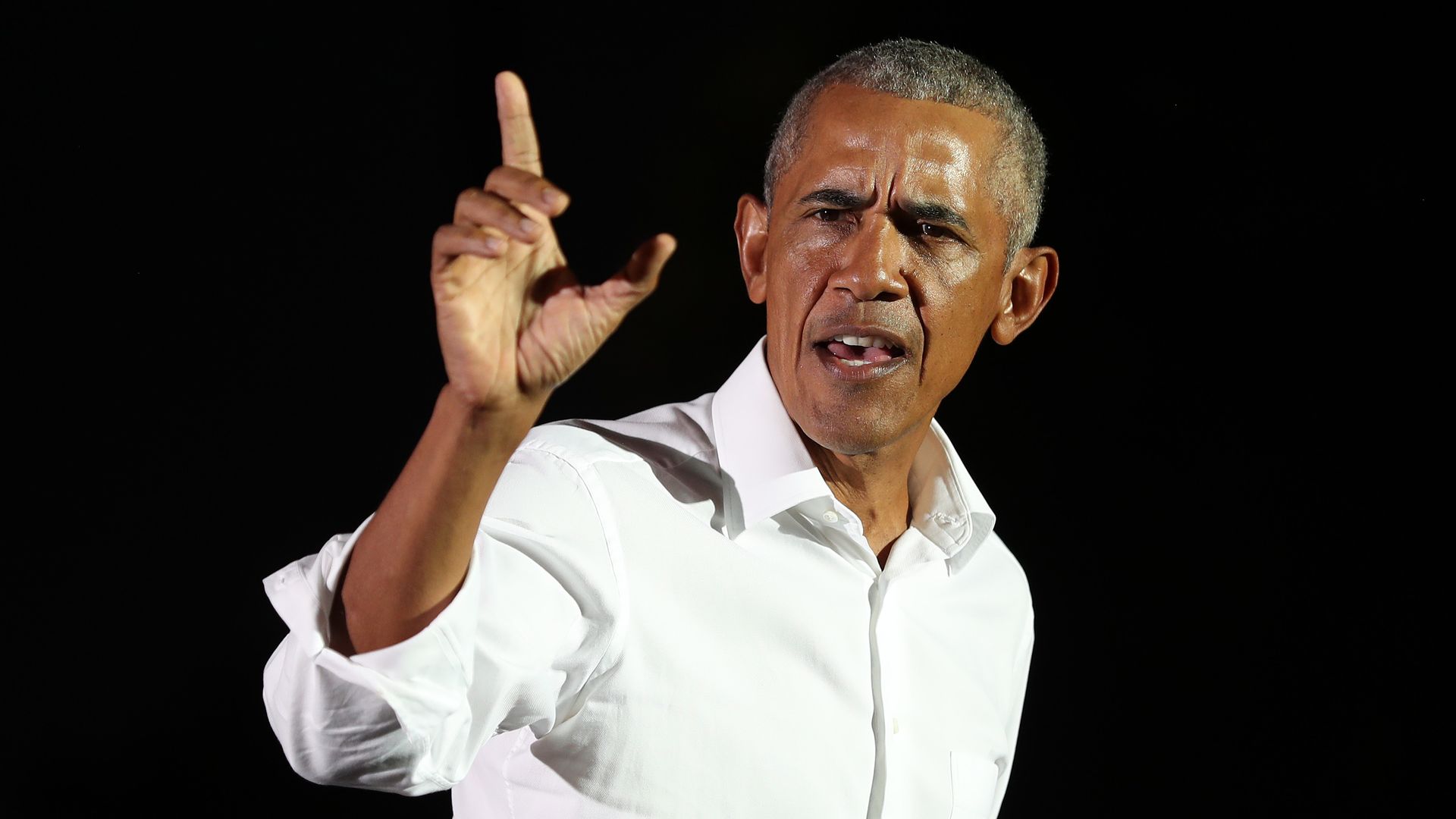 Former President Obama said in an interview with BET that the U.S. today is more fractured than when he first ran for president in 2008 — divided along "political, cultural, ideological and geographical lines that seem to be deeper than just differences in policy."
Why it matters: To mend the faults and protect the longevity of U.S. democracy, Obama said he believes it requires "active citizenship and sustained focus on the issues — not just in an election season, but all the days in between."
What they're saying: Obama said today's political divisions are in part a result of changes in how people get their news, how information is disseminated on social media platforms and the rise of misinformation.
"I've spoken about this before, but if you watch Fox News, you perceive a different reality than if you read The New York Times. And those differences have been amplified by social media, which allows people to live in bubbles with other people who think like them," the former president told BET.
"Until we can agree on a common set of facts, until we can distinguish between what's true and what's false, then the marketplace of ideas won't work. Our democracy won't work."
The big picture: Obama said communities of color in the U.S. that have been hit hard by the coronavirus pandemic and witnessed multiple instances of police brutality over the past few years "need to keep marching, keep speaking up, keep voting" and fighting against cynicism.
"It's a lot for anybody, especially with the instances of police violence and other reminders of the legacy of bigotry and unequal treatment that we've seen over the past year. And it can make you wonder if things will ever get better," he said.
"But I also know this: the people who benefit from keeping things the way they are — they are counting on your cynicism. They know they can't win you over with their policies. So they're hoping to convince you that your vote, and your voice, doesn't matter. That's how they win."
Go deeper: Obama, Shaq and Barkley urge communities of color to get COVID vaccine
Go deeper