FDA says N95 masks should no longer be reused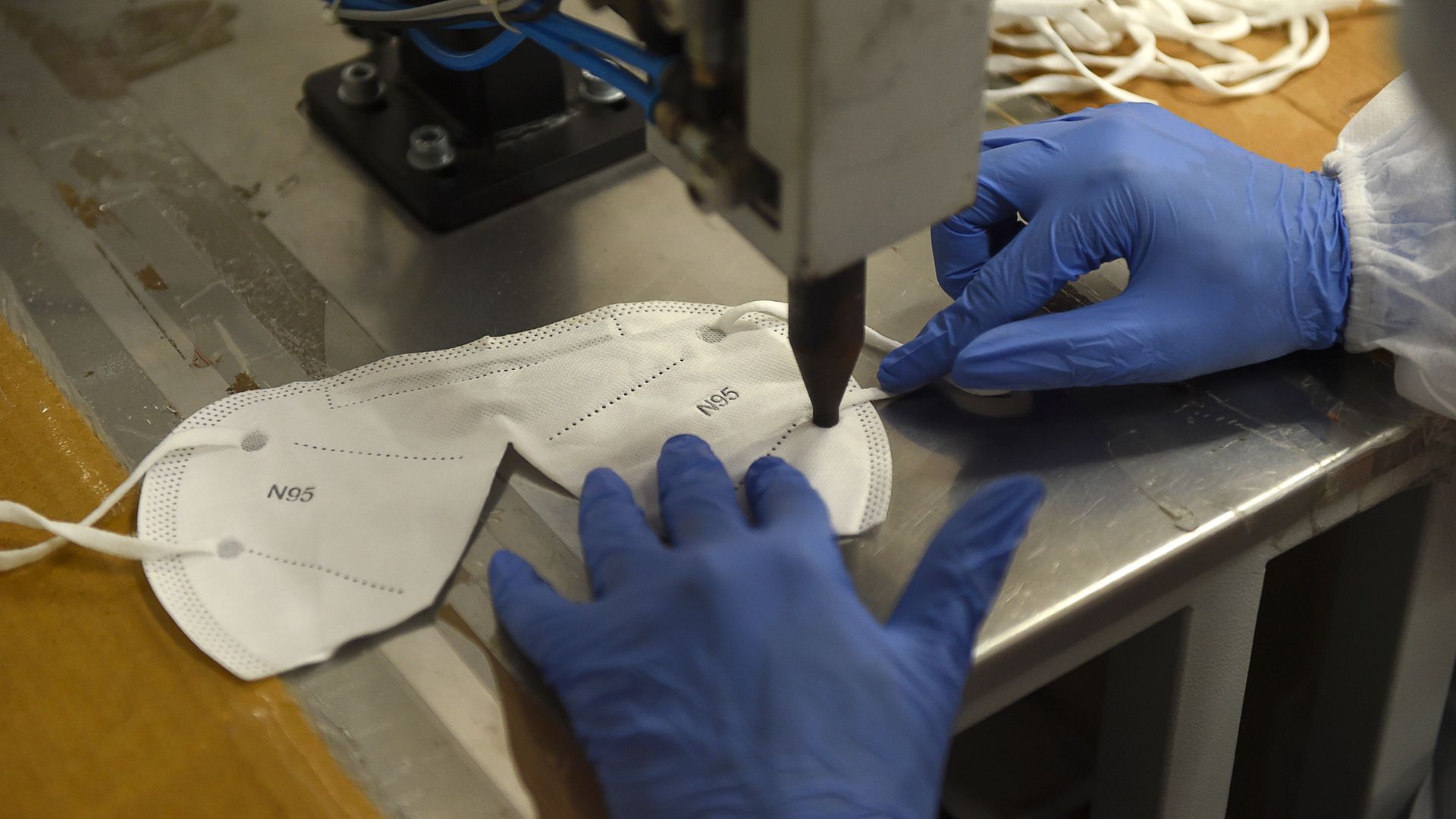 The Food and Drug Administration is recommending health workers use N95 masks only once since personal protective equipment is now readily available, AP reported on Friday.
The big picture: PPE shortages at the beginning of the coronavirus pandemic made the Trump administration issue guidelines for health workers to reuse disposable equipment, such as N95 masks. Manufacturers are now saying they have excess equipment and healthcare facilities have massive stockpiles, per AP.
What they're saying: "The U.S. Food and Drug Administration (FDA) is recommending health care personnel and facilities transition away from crisis capacity conservation strategies," the agency said in a letter to health workers, per AP.
But, but, but: The recommendation is not an order. Healthcare facilities are still allowed to sterilize and reuse N95 masks.
What's next: The FDA will release updated guidance in the coming weeks or months and will eventually require that hospitals return to single-use, Suzanne Schwartz, director of the FDA's office of strategic partnerships and technology innovation, told AP.
Go deeper