EU drug regulator recommends administering 2nd AstraZeneca dose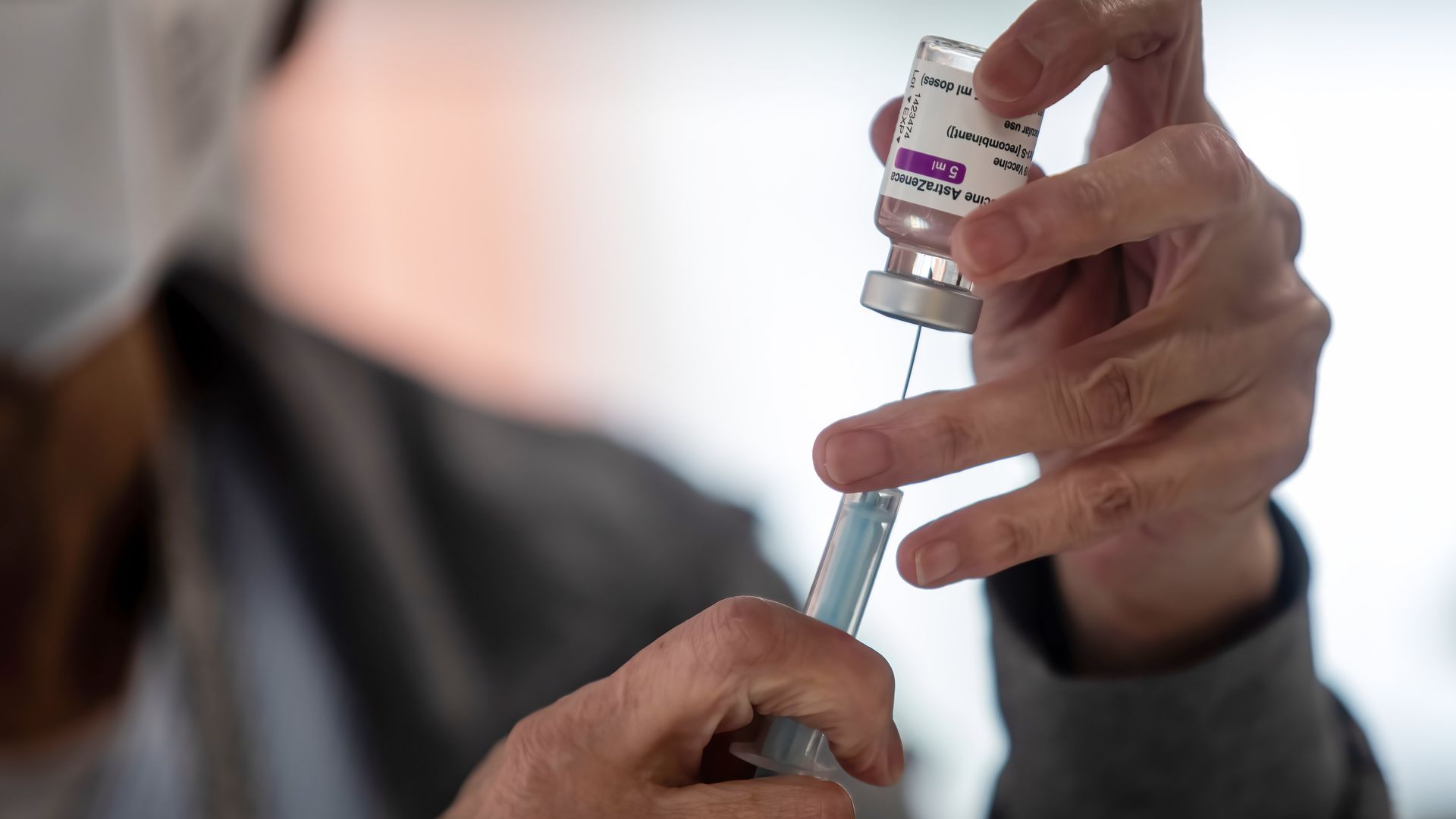 The European Medical Agency (EMA) said on Friday that people who received the first dose of the AstraZeneca coronavirus vaccine should get the second one, reiterating that the benefits of the shot outweigh the risks.
The big picture: EMA's decision comes after several countries suspended the use of the AstraZeneca vaccine due to the agency's assessment of a "possible link" between the shot and rare blood clots. EMA recommended the condition be listed as a "very rare" side effect.
The Swedish Health Agency said this week that people under 65 who have received their first AstraZeneca dose should get an mRNA vaccine as their second dose instead.
The U.K., which has relied heavily on AstraZeneca in its world-leading vaccine rollout, has recommended that people under the age of 30 receive either Pfizer or Moderna.
What they're saying: EMA's human medicines committee "considered recommendations to give the second dose of Vaxzevria [AstraZeneca] after a longer interval than the recommended 4-12 weeks, to not give a second dose at all, or to give an mRNA vaccine as a second dose," the agency said.
"However, there has not been enough exposure and follow-up time to determine whether the risk of blood clots with low blood platelets after a second dose will differ from the risk after the first dose. At present there are no or limited data to change current recommendations."
EMA also said there was not enough data to determine who might be more susceptible to blood clots.
Go deeper