HUD withdraws Trump-era proposal that would limit trans access to shelters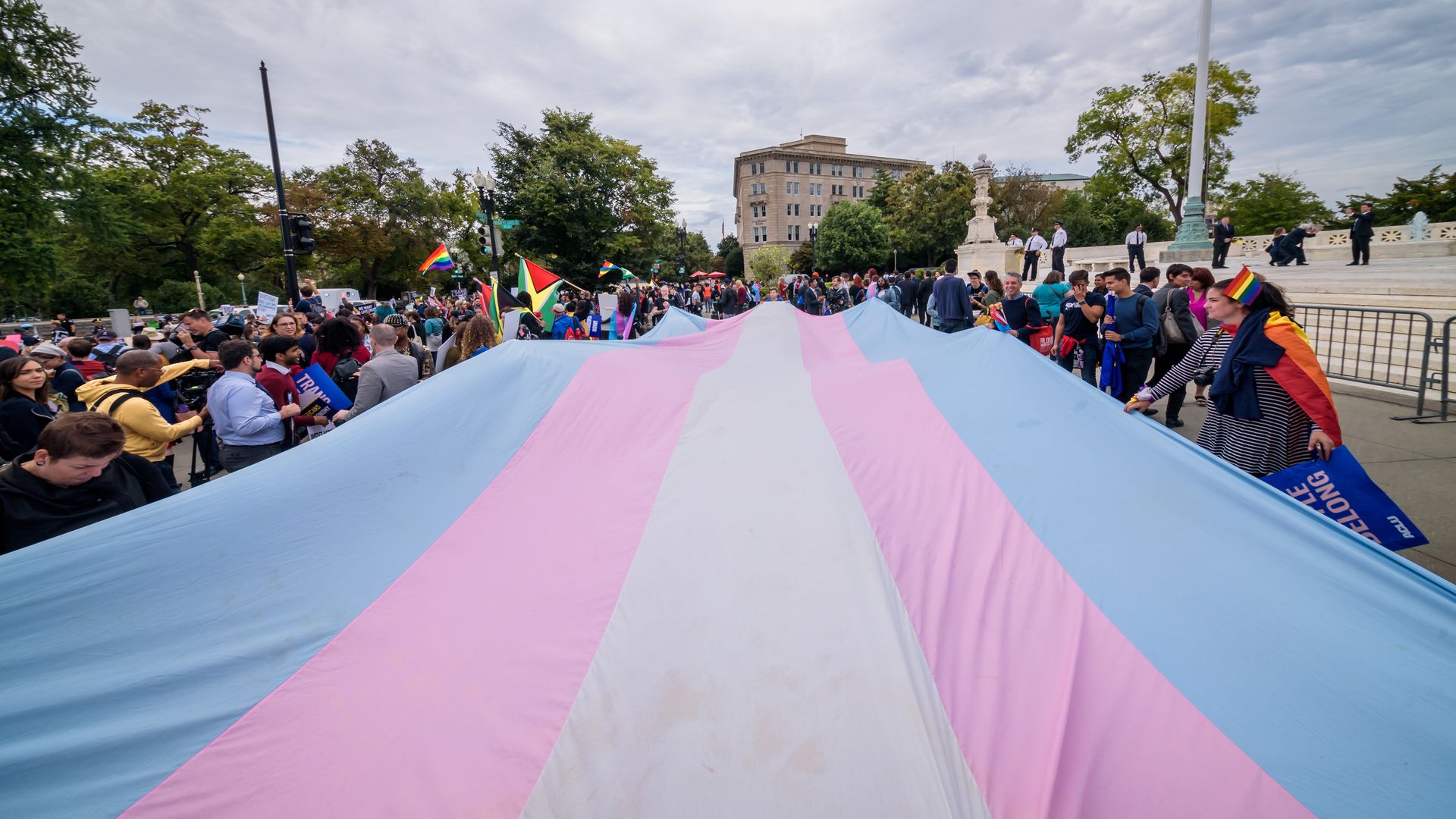 The Department of Housing and Urban Development (HUD) has withdrawn a Trump-era proposed rule that would have allowed federally funded emergency shelters and other facilities to exclude transgender people and others based on gender identity.
Why it matters: Transgender people already face additional barriers to housing. 1 in 5 trans people in the U.S. has been discriminated against when seeking shelter, according to the National Center for Transgender Equality.
The Trump-era proposal would have allowed single-sex shelters to house only people whose assigned sex at birth — not gender identity — matches the sex of the shelter.
The rule would've also given shelters leave to "subject transgender individuals to inappropriate and intrusive inquiries, deny them accommodations, and subject them to greater harassment," according to HUD.
What they're saying: "Today, we are taking a critical step in affirming HUD's commitment that no person be denied access to housing or other critical services because of their gender identity. HUD is open for business for all," HUD Secretary Marcia Fudge said.
Civil rights groups applauded the move. "Housing is a human right," said James Esseks, director of the ACLU's LGBTQ & HIV Project. "Ensuring shelters are open to all will save lives."
Go deeper