Trump team rebukes GOP wrestler candidate's endorsement claim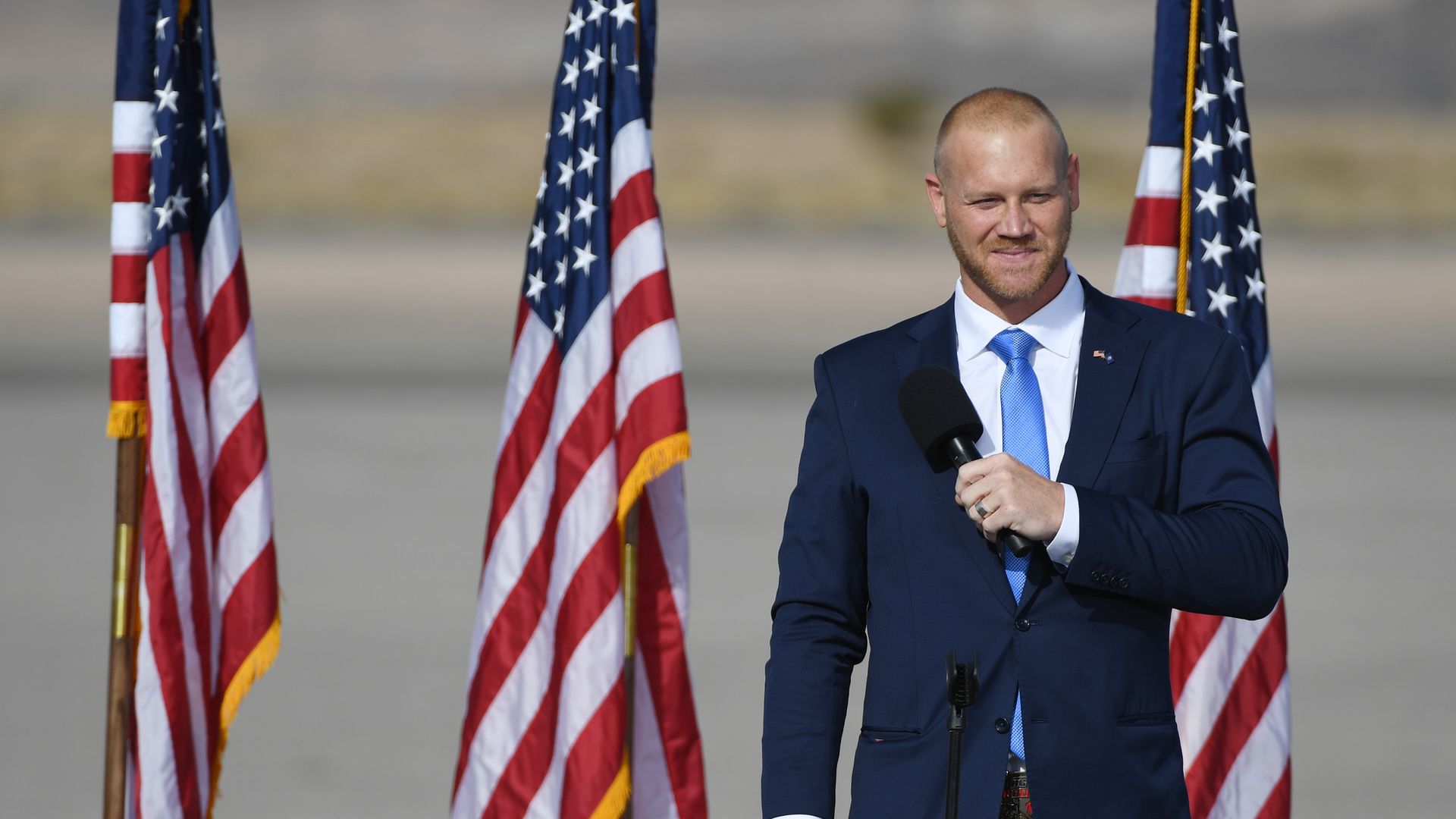 A Texas congressional candidate is drawing Team Trump's ire with ads designed to falsely imply the ex-president's backing.
Why it matters: Donald Trump endorsements are the hottest commodity in Republican politics right now, and candidates are going to extreme lengths to court his support. But there's no quicker way to irk Trump than freeloading on his brand.
What's happening: "Big Dan" Rodimer, a former professional wrestler, is one of 23 candidates in a special election in Texas' sixth district. With less than two weeks to go in that contest, he's running ads that imply (without directly saying) that he has Trump's backing.
"Our campaign is the only one that has ever been endorsed by President Trump in this race," Rodimer declared in a statement this week.
His campaign has been running a host of digital ads making a nearly identical claim and calling Rodimer "the Trump candidate."
Between the lines: Trump did endorse Rodimer when he ran for a House seat in Nevada last year. But he has not backed a candidate in the Texas's special election.
What they're saying: After Axios reached out to Team Trump about those ads, spokesperson Jason Miller posted this on Twitter:
"🚨 Important Note 🚨," Miller tweeted. "President Trump has NOT yet endorsed a candidate in TX-6. This is a very strong pro-Trump district and President Trump is the most powerful endorsement in all of politics, but he has not yet weighed in."
The Rodimer campaign did not immediately respond to a request for comment.
The bottom line: Trump is famously protective of his brand — and averse to anyone trying to benefit from it without his authorization. Two sources close to the former president uniformly panned the Rodimer ads.
"It's not a smart move to imply you have President Trump's endorsement in a race when you don't have it," one said.
"The consultants who recommend their clients engage in these sorts of activities aren't doing their clients any favors with Trump, Trump's family, or anyone in Trump's orbit," said the other.
Go deeper