Stock buybacks are kicking back into high gear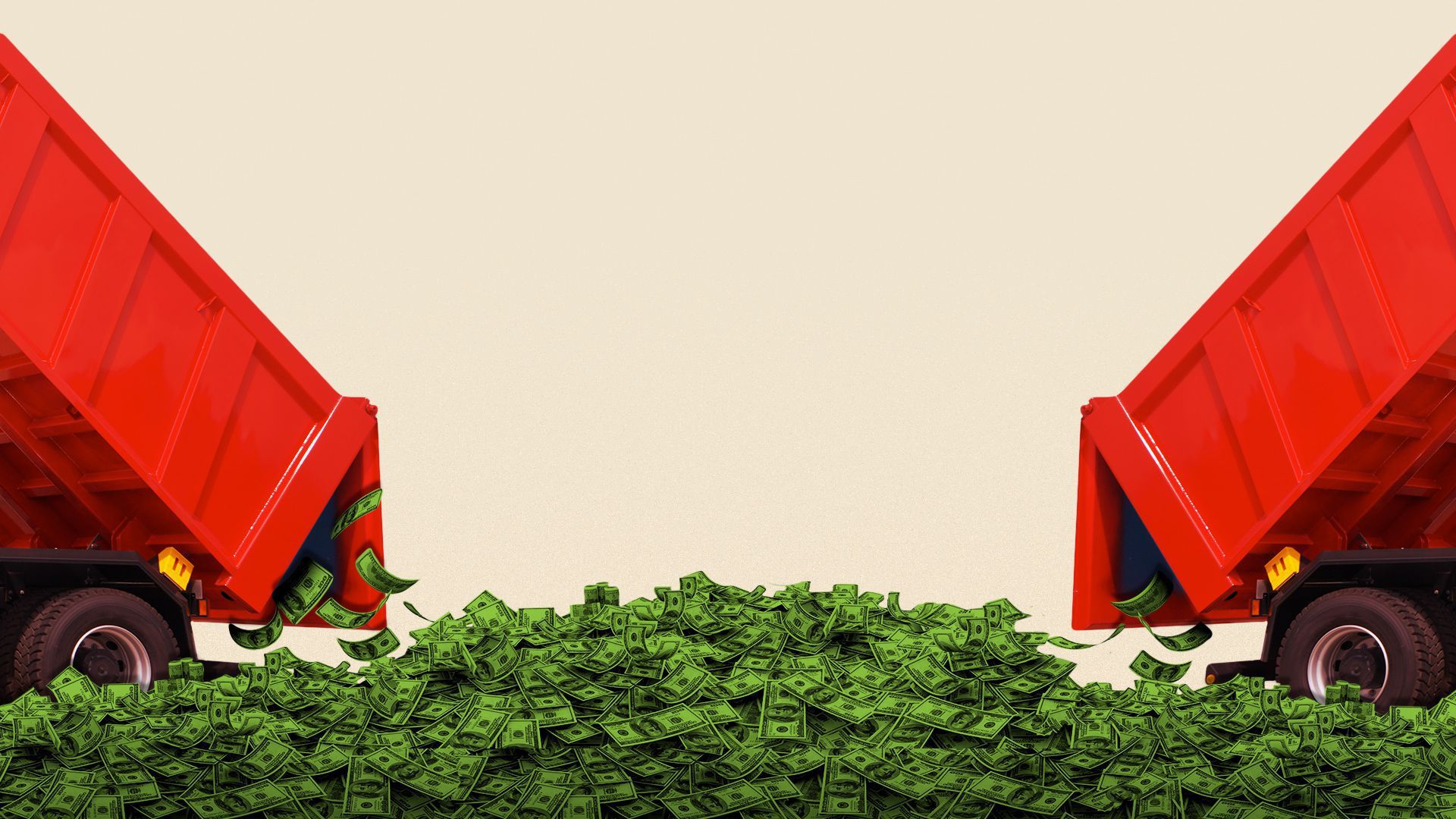 It was expected that with the economy improving and company balance sheets already loaded with cash, U.S. firms would slow down their debt issuance in 2021 after setting records in 2020. But just the opposite has happened.
Why it matters: Companies generally issue bonds for one of two reasons — because they're worried about not having enough cash to cover their expenses or because they want to lever up and make risky bets.
Driving the news: Bank of America announced a record $15 billion debt offering on April 16, which topped the previous all-time high $13 billion issuance from JPMorgan on April 15.
What they're saying: "We are going to buy back a substantial amount ... as soon as we can," Bank of America CEO Brian Moynihan told analysts during an earnings call, before announcing a $25 billion stock buyback plan this year.
The big picture: Buybacks slowed during the pandemic as companies shifted to shore up their cash positions, but rather than deploying that cash, companies are instead getting more of it via bond sales and using that cash to buy back their stock.
State of play: This boom in bond issuance and buybacks is the latest example of how the Fed's policies are underpinning and perpetuating economic inequality and the K-shaped recovery.
The Fed lowers interest rates so companies can borrow money cheaply, but that borrowed money isn't used to invest in raises for employees or hiring new workers — it's used to buy back stock to enrich C-suite executives and stockholders.
Case in point: Last month's nonfarm payrolls report showed leisure and hospitality, government and business services — three sectors where companies are minimal players in private debt markets — added more than half of the jobs (482,000 of the 916,000).
While financial services, utilities and information — all sectors with a major presence in debt issuance — were the three lowest sectors for job creation, adding 13,700 jobs during the month.
What's next: Stock buybacks are expected to kick back into high gear after increasing by 28.2% in Q4 2020 over Q3.
Netflix has announced a $5 billion buyback program, and tech giants like Apple are expected to announce substantial buyback programs in the coming weeks.
Go deeper