Oklahoma governor signs bill that offers protections to drivers who hit protesters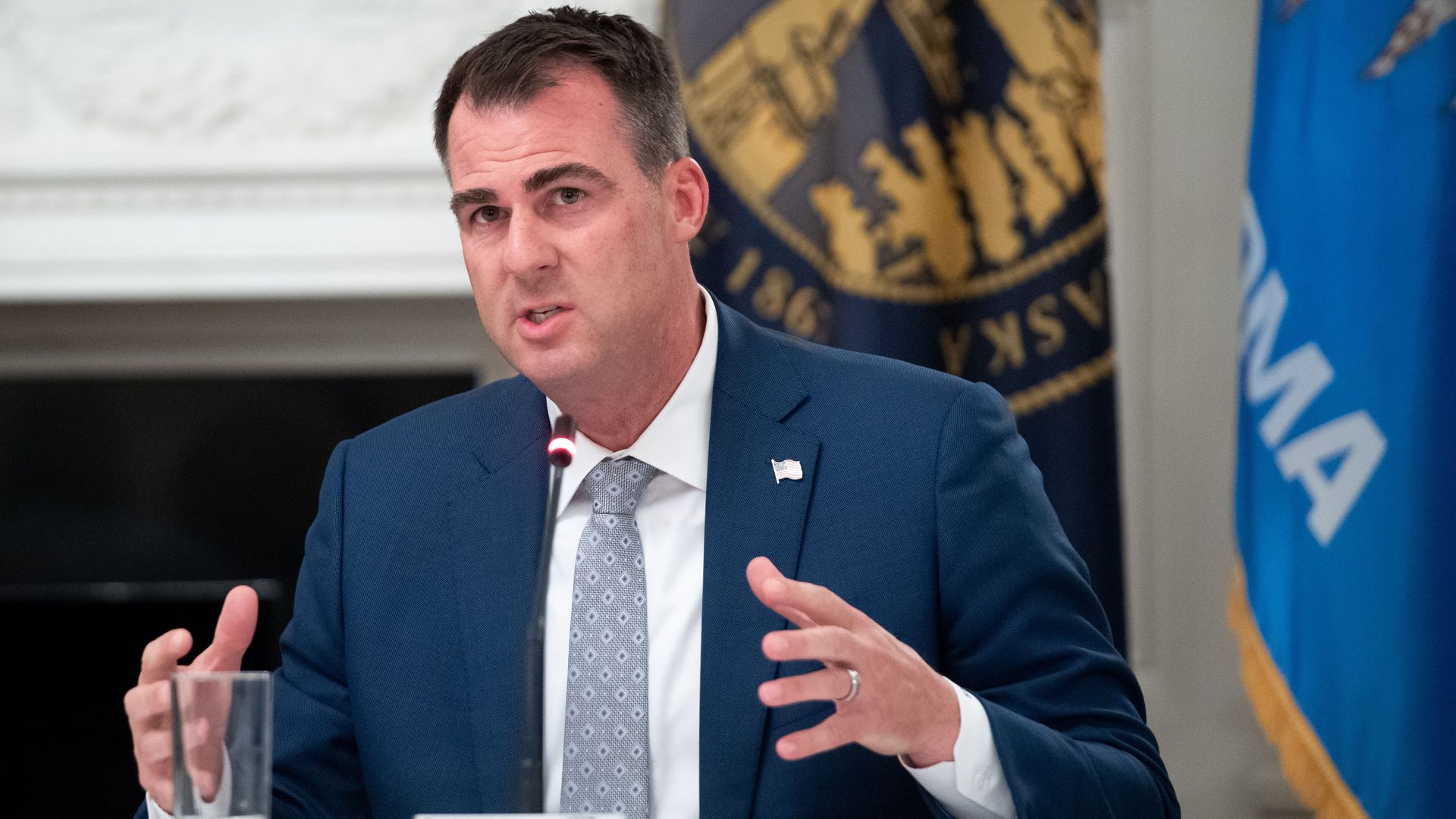 Oklahoma Gov. Kevin Stitt (R) has signed into law a measure that provides protections to drivers who unintentionally injure or kill protesters while "fleeing a riot."
The big picture: The legislation, signed Wednesday, also increases the penalties for protesters who block public roadways. Oklahoma is one of several states that has passed measures targeting demonstrators in the wake of last year's nationwide Black Lives Matter protests.
Details: "A motor vehicle operator who unintentionally causes injury or death to an individual shall not be criminally or civilly liable for the injury or death, if ... the injury or death of the individual occurred while the motor vehicle operator was fleeing from a riot," the bill says.
The immunity applies if the driver is operating under a "reasonable belief that fleeing was necessary" to protect themselves from injury or death.
The bill also makes blocking a public roadway during a protest a misdemeanor offense punishable by up to a year in prison and a $5,000 fine.
The bill becomes effective on Nov. 1.
Between the lines: The legislation does not define the circumstances that make it "necessary" to "flee" the scene of a protest.
Go deeper