Family of murdered soldier Vanessa Guillén seeks justice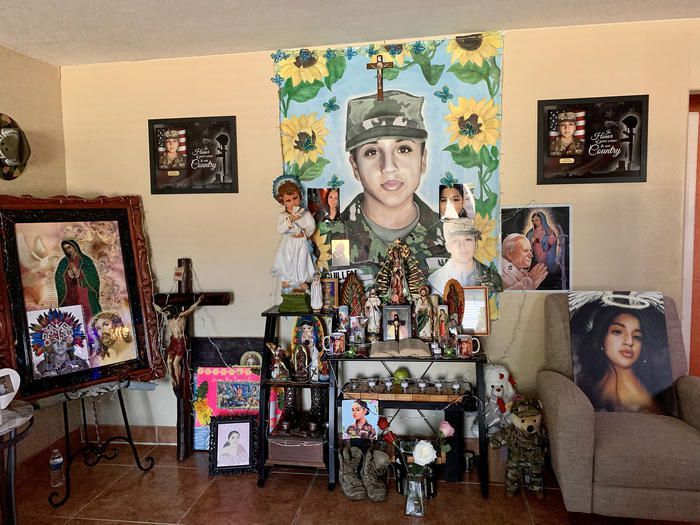 Exactly a year has passed since Army Spc. Vanessa Guillén went missing from Fort Hood in Texas, a case that brought intense scrutiny to the base and led to a damning report of its "permissive environment" toward crimes.
Driving the news: Guillén's family is in Washington on Thursday trying to urge lawmakers to pass a House bill set to be voted on May 10.
The "I Am Vanessa Guillén Act" would modify how the armed forces investigate cases of sexual assault and harassment, so that the process is not led by those in the victim's direct chain of command.
Background: Vanessa Guillén, 20, went missing from her base last April after telling her mother that she was being accosted by a superior.
Guillén's body was found months later, only after her family insisted on the search and repeatedly denounced inaction from the authorities. No motive has been established and the main suspect, 20-year-old Spc. Aaron Robinson, was free for weeks before taking his own life.
The search also uncovered the bodies of other missing soldiers.
The bigger picture: Guillén's case has made the armed forces start to acknowledge the mistreatment that women and people of color face on their bases and promise reform.
Another Latino soldier, 20-year-old Juan Muñoz, has been reported missing since February from his base in New Mexico.
Go deeper