House passes bill that would make D.C. the 51st state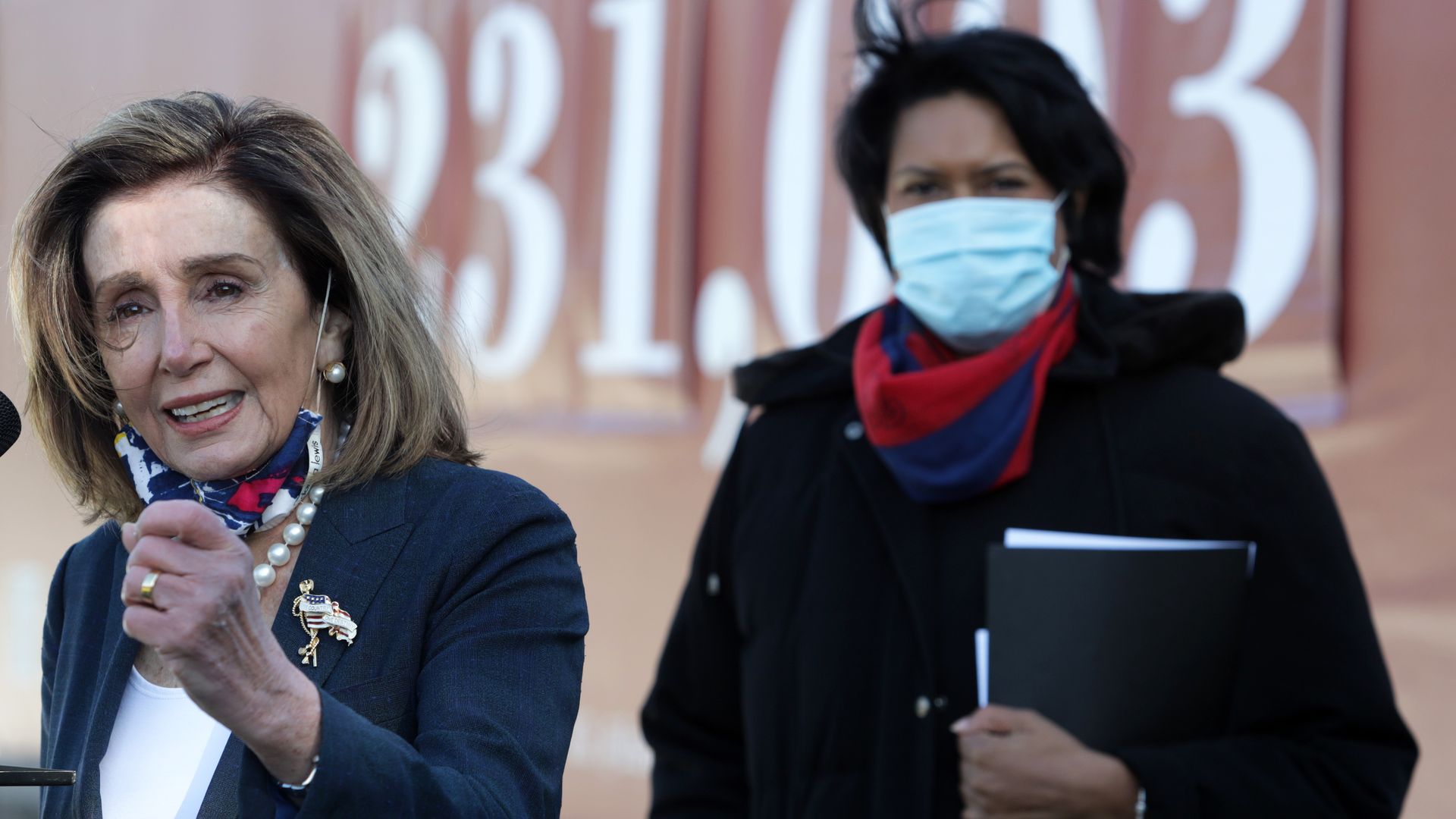 The House of Representatives voted 216-208 on Thursday to pass a bill that would grant statehood to Washington, D.C.
The big picture: It's the second year in a row that the Democratic-controlled House has voted to recognize D.C. as the 51st state. The bill now heads to a divided Senate, where it faces little chance of reaching the 60 votes necessary to send to President Biden's desk.
Senate Majority Leader Chuck Schumer has promised to bring the legislation to the chamber's floor for a vote, but it's opposed by Republicans and even some Democrats.
How it works: H.R. 51, the Washington, D.C. Admission Act, would give the district two senators and a voting representative in the House.
The new state would be called "Washington, Douglass Commonwealth" in honor of abolitionist Frederick Douglass.
It would exclude federal buildings and monuments, and federal territory would be known as the Capital.
Why it matters: Statehood for the district is a priority for Democrats, who have painted statehood as a civil rights issue, and a matter of enfranchisement for the city's Black plurality.
Go deeper: D.C. statehood explained (USA Today)
Go deeper