Health care workers feel stress, burnout more than a year into the pandemic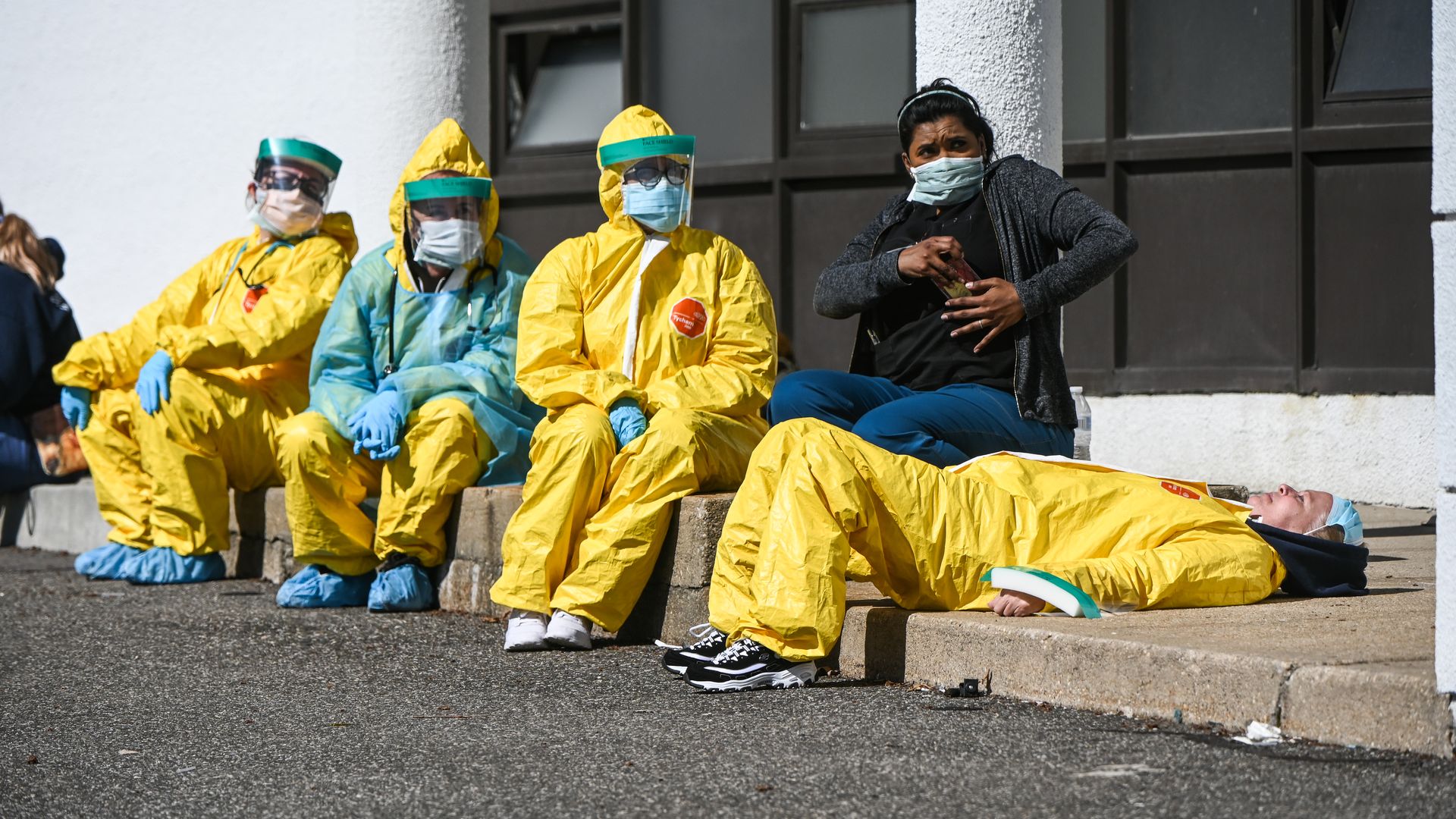 More than a year into the coronavirus pandemic, some 3 in 10 health care professionals say they've considered leaving the profession, citing burnout and stress, a Washington Post-Kaiser Family Foundation poll out Thursday indicates.
Why it matters: Studies throughout the pandemic have indicated rising rates of depression and trauma among health care workers, group that is no longer seeing the same public displays of gratitude as during the onset of the pandemic.
Around 61% of health care workers polled said the pandemic has harmed their mental health; 55% say they're burned out.
Nearly half said it has had a negative impact on their relationships with family members.
When asked what was the "hardest part of working during the COVID-19 pandemic," the most prevalent responses involved being worried about becoming infected, or infecting others, followed by worries about having to wear protective equipment.
Still, 76% said they feel "hopeful," and 67% said they feel "optimistic" about going to work.
Worth noting: 74% said the U.S. has either done a "poor" or "only fair" job handling the pandemic.
What they're saying: "Most of us got into this to save lives. But when death is blowing around you like a tornado and you can't make a dent in any of it, it makes you question whether you're making any difference," Megan Brunson, a Dallas Nurse told the Washington Post.
Go deeper