Opposition claims coup as Chad strongman Idriss Déby replaced by son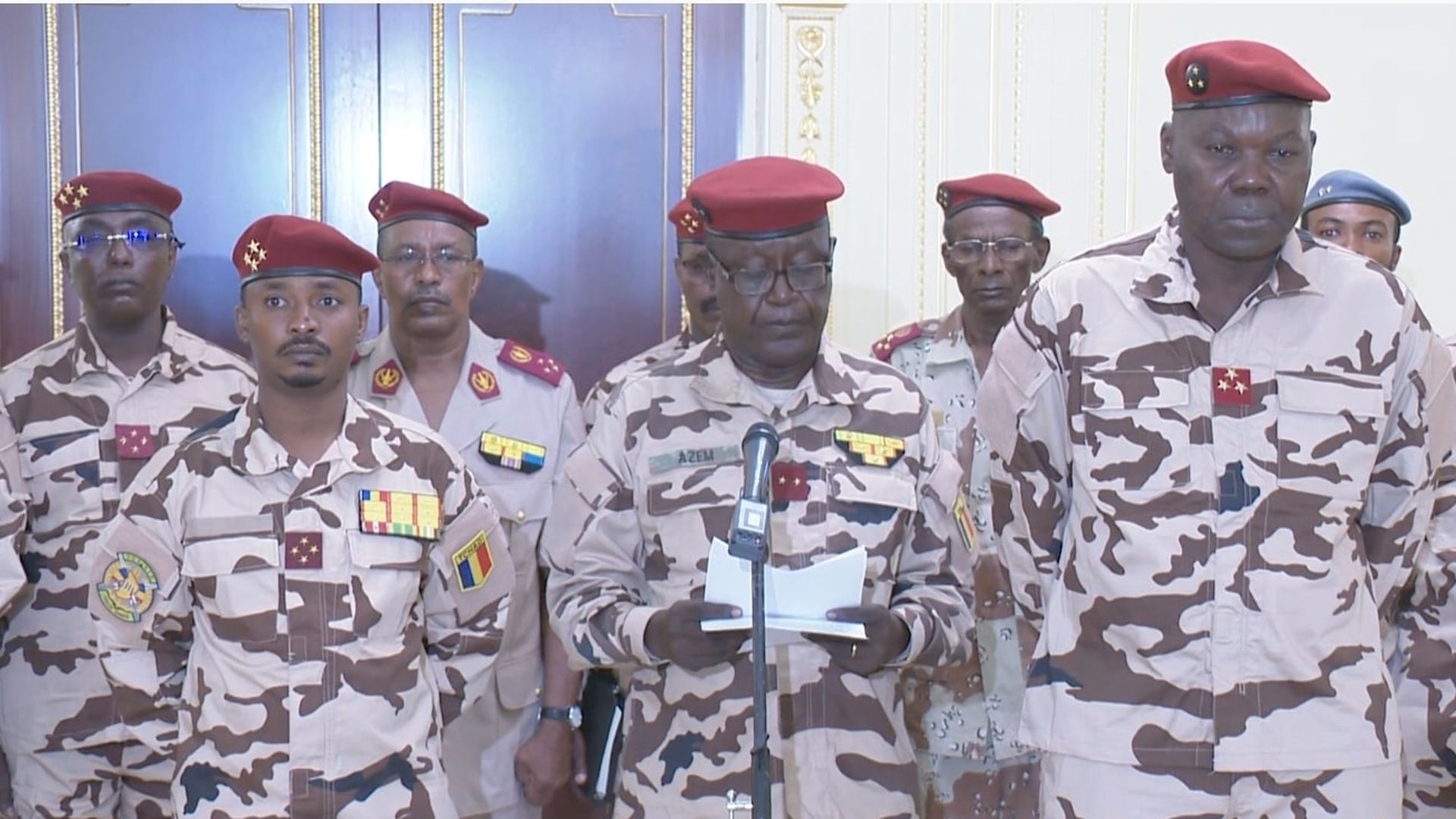 Mahamat Idriss Déby is set to replace his father Idriss Déby, who ruled Chad for 30 years before being killed on Tuesday while on the front lines with forces attempting to repel a rebel advance.
Why it matters: The younger Déby, 39, has been named the head of a military council that is to take power for 18 months, during which time the constitution will be suspended.
Power should have passed to the parliamentary speaker, but he deferred in favor of the military.
The opposition has decried the move as a coup. A powerful general has also spoken out, saying he represents many in the armed forces.
But France has defended the unorthodox transition in a country that has served as a critical counter-terrorism partner in the Sahel. President Emmanuel Macron will attend the elder Déby's funeral on Friday.
The state of play: The circumstances of Déby's death remain unclear. Meanwhile residents of the capital are preparing to flee as fighting continues between the military and the rebels, DW reports.
Go deeper