CDC: Handful of "breakthrough" COVID cases occurred in nursing homes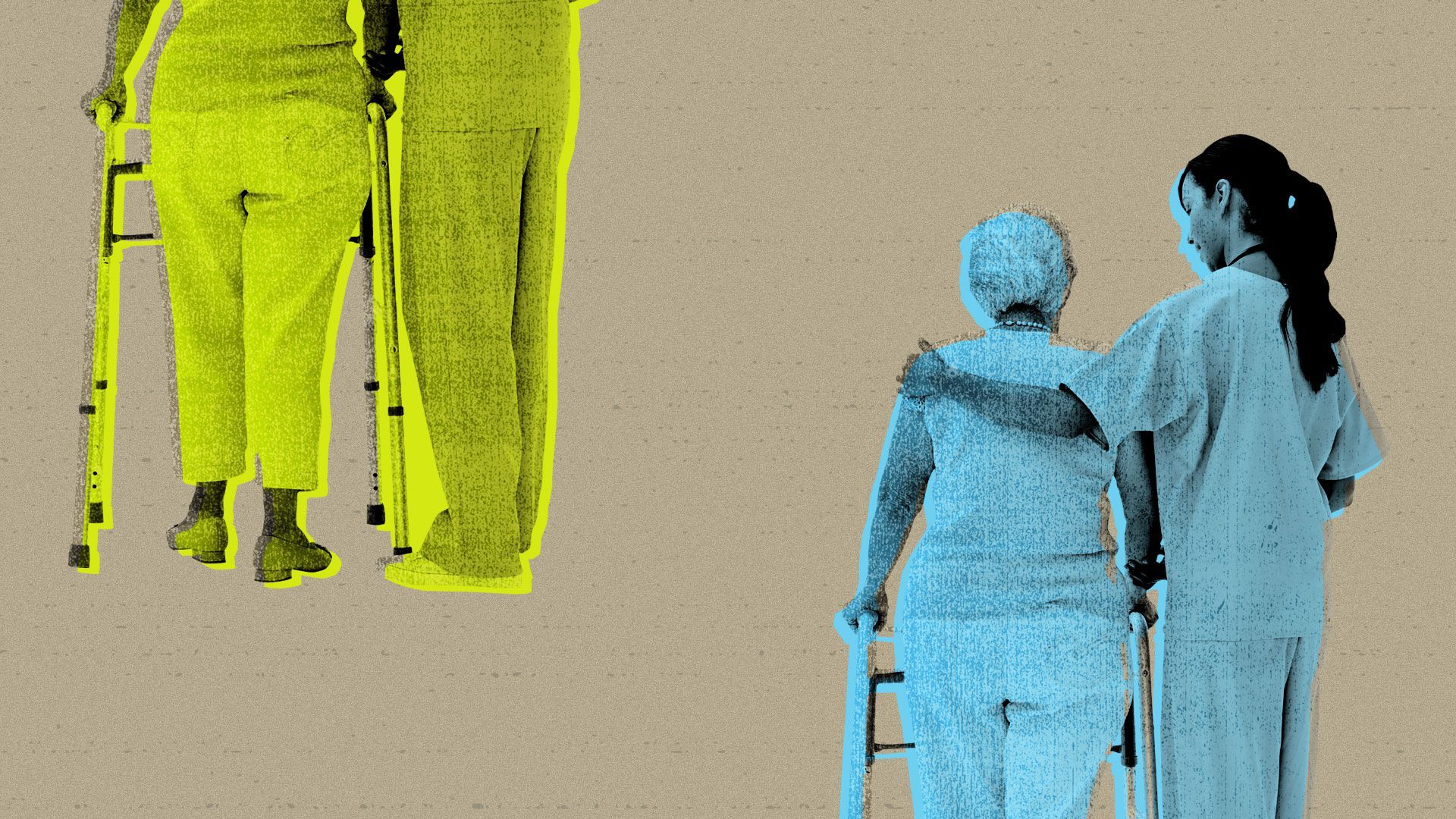 Although it's extremely rare for vaccinated people to contract the coronavirus, two new reports illustrate why it's important to get vaccinated, even if the high-risk people around you already have been.
Driving the news: An unvaccinated worker at a Kentucky nursing home caused "breakthrough" infections among vaccinated staff and residents, according to a CDC analysis.
18 residents who had been fully vaccinated with the Pfizer vaccine were infected in the outbreak. Six became symptomatic. two were hospitalized and one died.
That means the Pfizer vaccine ended up being roughly 66% effective at preventing infection and 94% effective at preventing hospitalization and death.
In a separate analysis, the Chicago health department also identified 22 breakthrough COVID cases among 627 fully vaccinated nursing home residents and staff, including one death.
The big picture: As of April 13, the CDC had tracked just 5,814 reports of "breakthrough" infections, out of 75 million fully vaccinated Americans.
Go deeper