FDA: Plant that ruined millions of J&J doses had multiple failures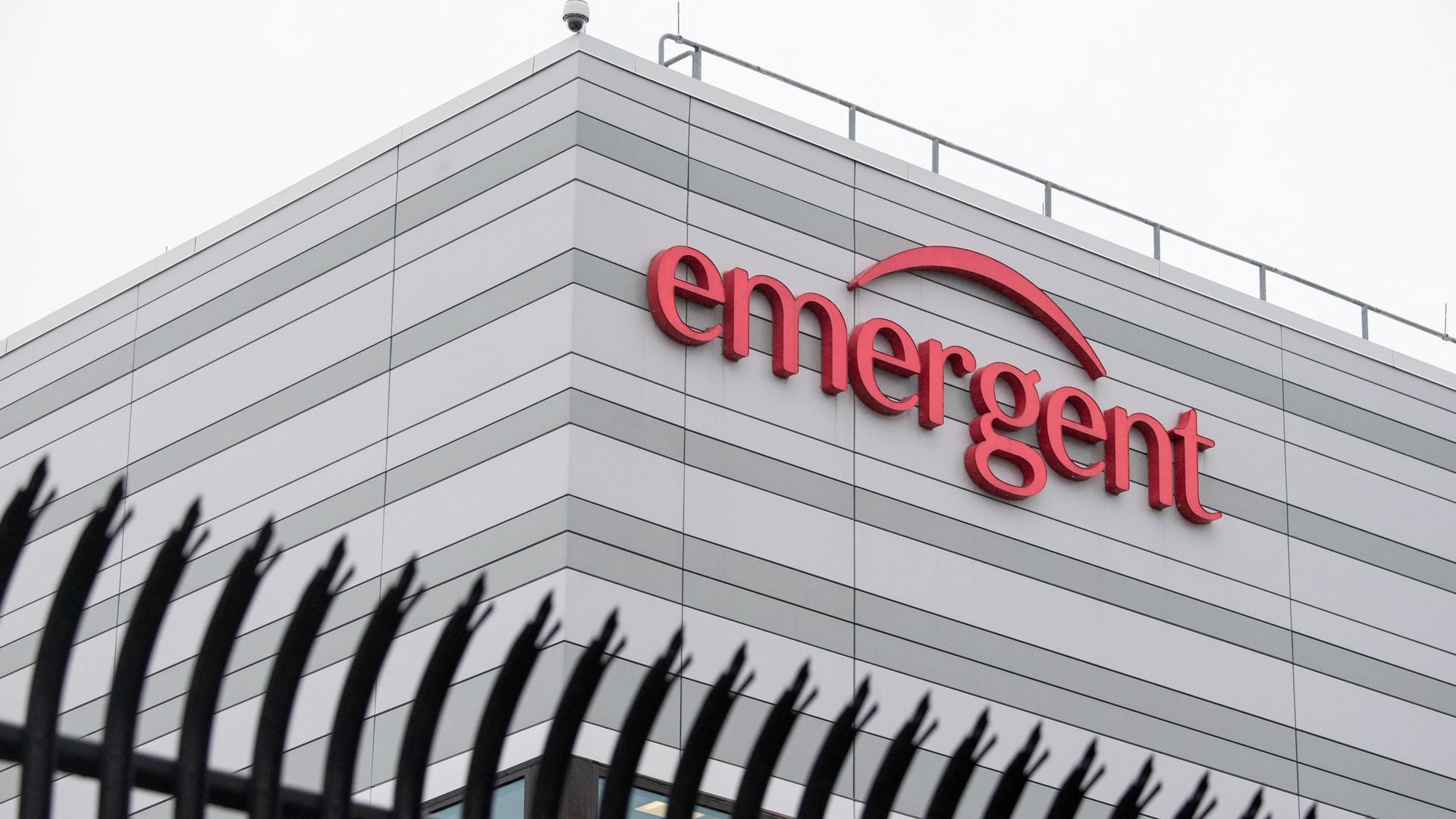 The Baltimore Emergent BioSolutions manufacturing plant that ruined 15 million doses of Johnson & Johnson's coronavirus vaccine had multiple procedural failures, including unsanitary conditions near sensitive manufacturing areas, the Food and Drug Administration stated in a report Wednesday
Why it matters: The FDA faulted Emergent for failing to thoroughly review the incident, which halted the potential production and shipment tens of millions of Johnson & Johnson doses this month.
Context: Workers at the plant, which had been producing vaccine materials for Johnson & Johnson and AstraZeneca, conflated ingredients between the two different types of vaccines, destroying 15 million doses of the Johnson & Johnson vaccine.
The FDA said the plant suffered from multiple unsanitary conditions, including peeling paint in sensitive manufacturing areas and waste that was not decontaminated.
The administration said workers at the plant were also seen on surveillance footage mishandling medical waste.
What they're saying: Emergent told the Washington Post that it was working to correct problems identified in the inspection report.
"While we are never satisfied to see shortcomings in our manufacturing facilities or process, they are correctable and we will take swift action to remedy them,'' the company said.
Go deeper