Hispanic Caucus pushes Biden to appoint defeated House members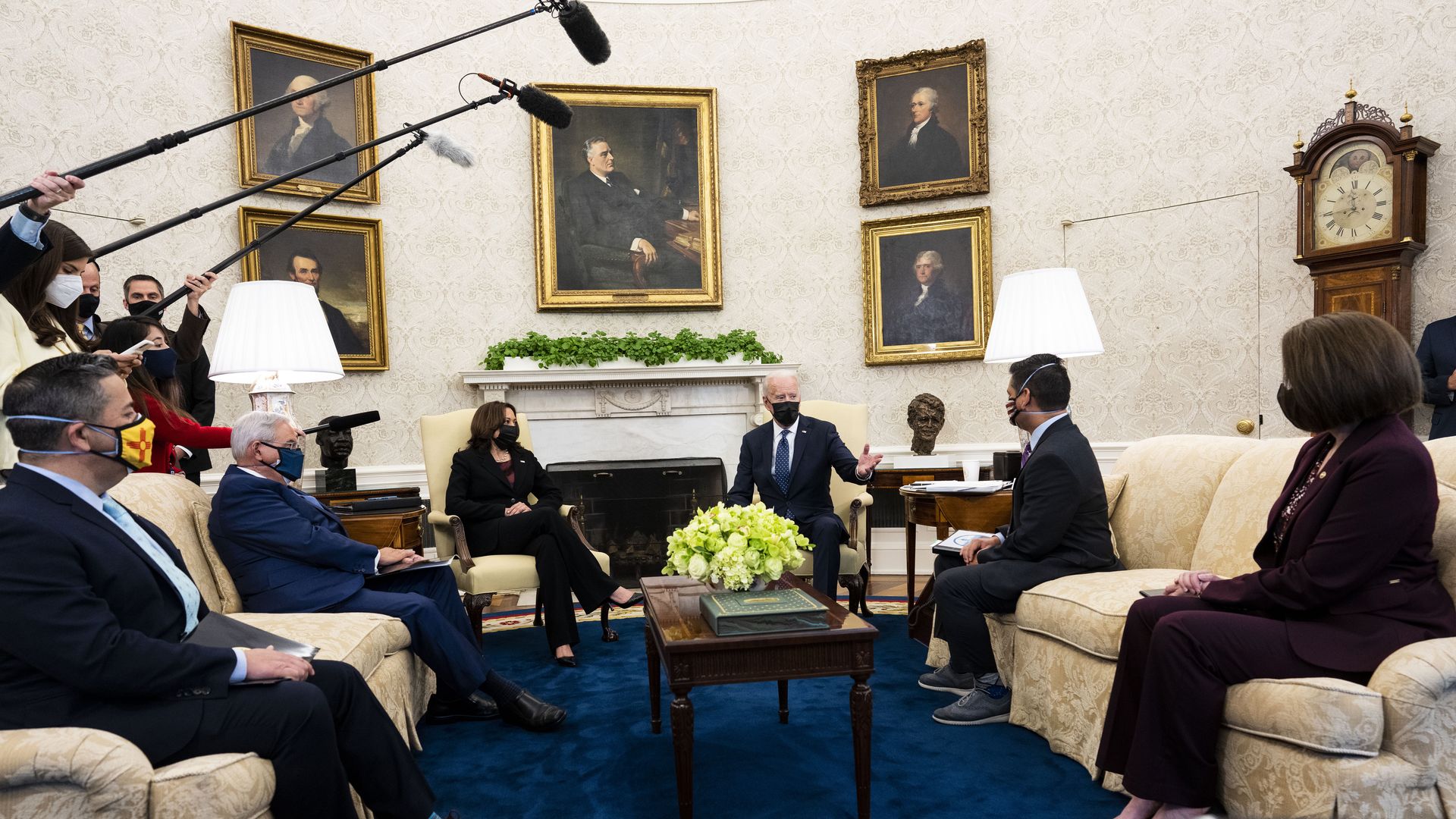 Members of the Congressional Hispanic Caucus urged President Biden on Tuesday to appoint two defeated members of the House to positions in his administration, Axios has learned.
Why it matters: The president has promised an administration reflecting the country's diversity, and the Congressional Hispanic Caucus, Congressional Black Caucus and Congressional Asian Pacific American Caucus have each offered their candidates.
Details: During a meeting in the Oval Office, CHC members suggested former Rep. Debbie Mucarsel-Powell (D-Fla.) for undersecretary of public diplomacy and public affairs at the State Department.
CHC members also pushed former Rep. Xochitl Torres Small (D-N.M.) for undersecretary of rural development at the U.S. Department of Agriculture, a job for which she is already said to be a candidate.
Mucarsel-Powell and Torres Small each lost their bids to win a second term during the 2020 election.
Of note: Earlier this month, Biden named Erika Moritsugu deputy assistant to the president and Asian American and Pacific Islander senior liaison.
He did so after Sens. Tammy Duckworth (D-Ill.) and Mazie Hirono (D-Hawaii) threatened to oppose his "non-diversity" nominees to the administration.
Go deeper