Exclusive: Democrats expand party comms team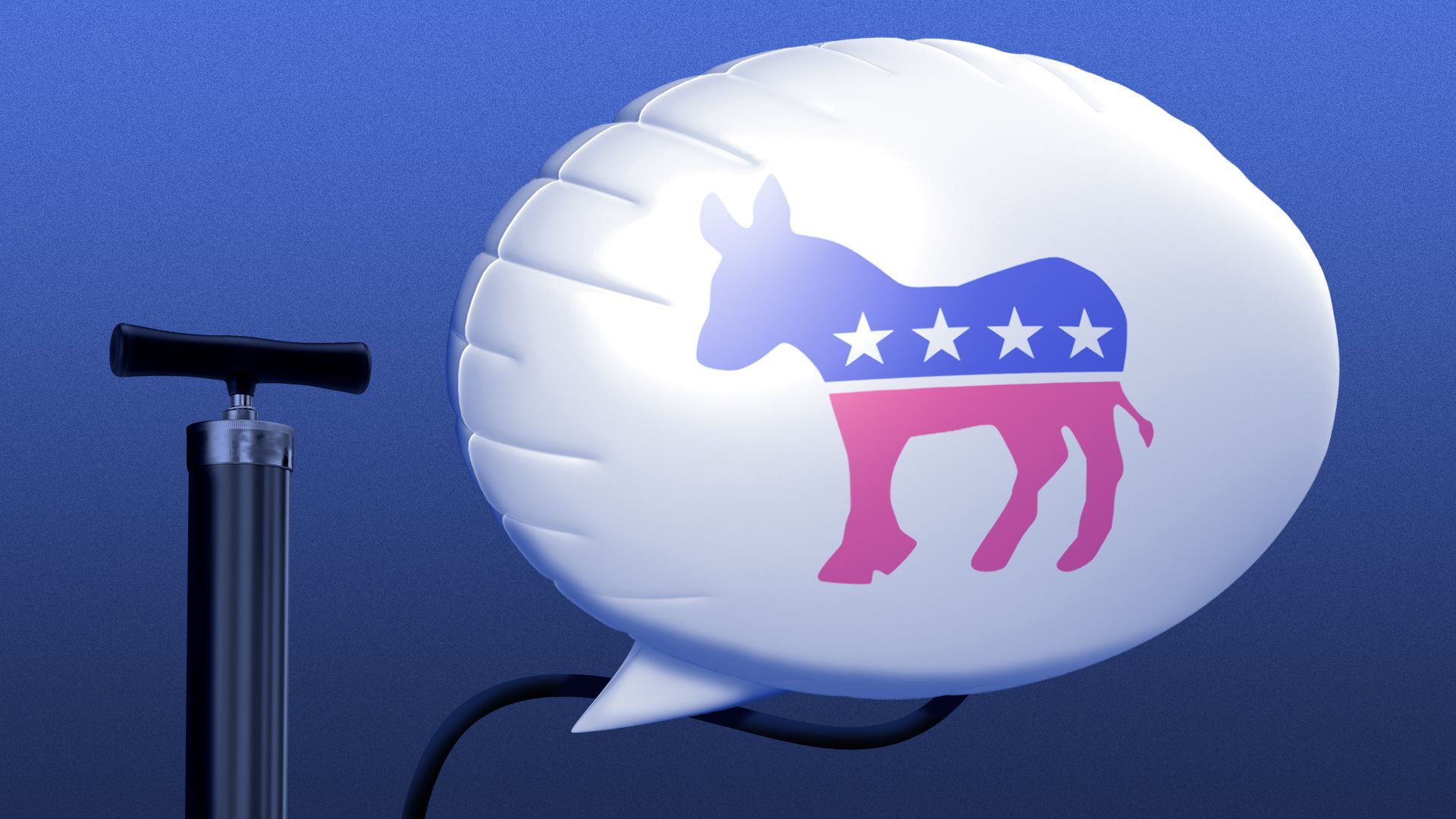 The Democratic National Committee is hiring campaign veterans for its communications team as Democrats work to sell the American people on the party and the president's agenda.
Why it matters: They won the White House, retained the House and regained the Senate by slim majorities during the 2020 election, and they'll need to overcome history to maintain their lead in both chambers of Congress during the midterms.
The hires also reflect the leadership of the party's new chair, Jaime Harrison, as he begins his tenure.
Details:
Ammar Moussa, who worked for Kamala Harris' presidential campaign and Jon Ossof's Senate campaign, has been hired as rapid response director.
Adonna Biel, a veteran of Joe Biden's presidential campaign, has been named deputy rapid response director.
Lucas Acosta, deputy communications director at the Human Rights Campaign, will be the coalitions director and senior spokesperson.
Brooke Goren, regional press secretary at the Democratic Congressional Campaign Committee, will act as states communications director.
Hyma Moore, southern regional communications director for the Biden-Harris campaign, will be regional press secretary.
Daniel Wessel, the DNC's deputy war room director throughout the 2020 cycle, has been promoted to deputy communications director.
Cassidy Geoghegan, the party's battleground press secretary covering Southern states, will now serve as deputy states communications director.
Allyson Bayless, a press assistant in the DNC war room, will be a communications associate.
Darcy Palder, a recent graduate of Georgetown University, will serve as press assistant.
By the numbers: The DNC recently announced it raised $48.2 million during Q1. The Republican National Committee raised $44.4 million during the same period.
Go deeper