Swedish health agency: Those under 65 should receive different vaccine than AstraZeneca's for second dose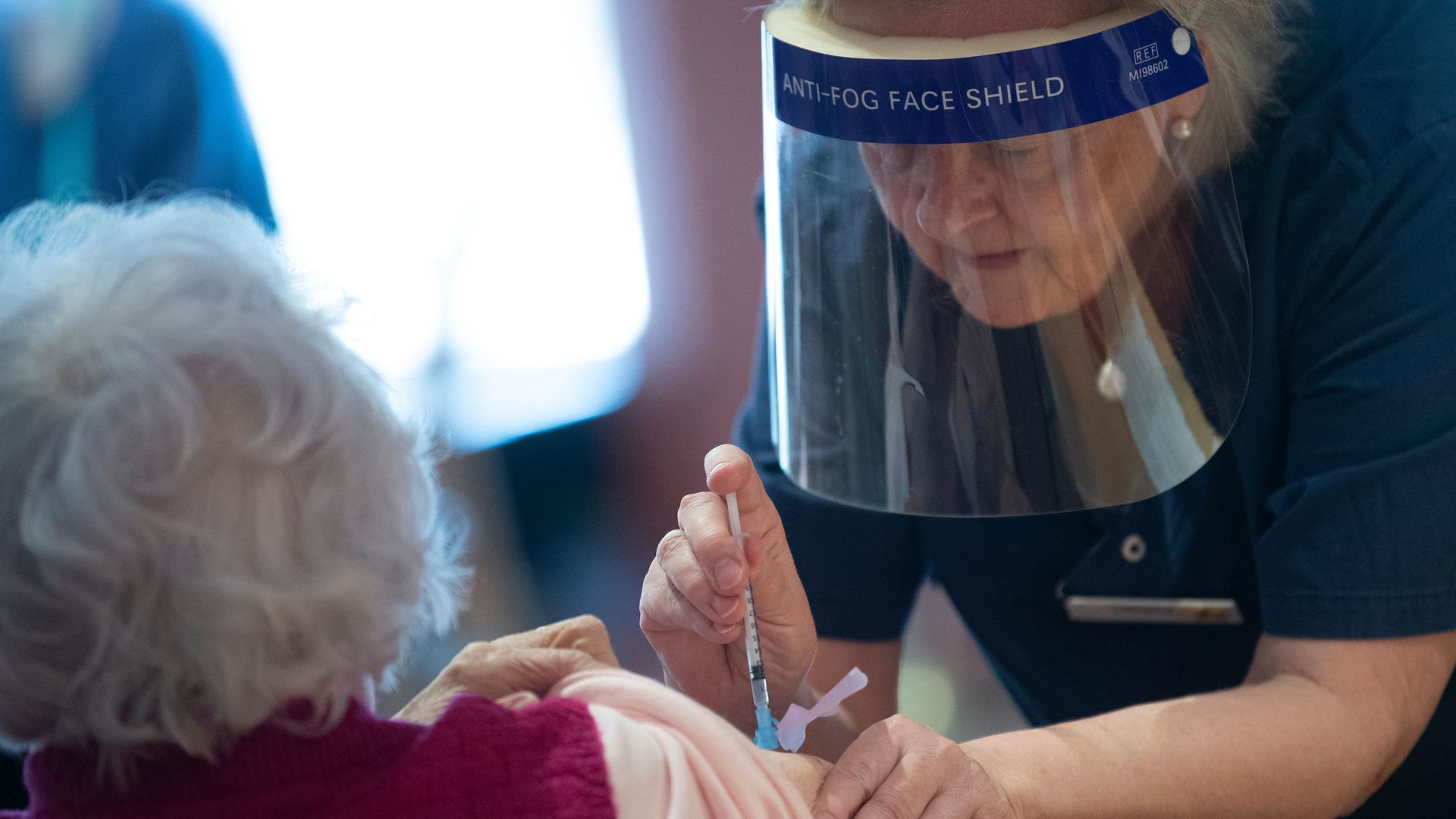 The Swedish Health Agency on Tuesday recommended that people under 65 years old who received the first shot of the AstraZeneca coronavirus vaccine should get a different vaccine for the second shot.
Why it matters: There are no definitive studies regarding immune responses when initial and follow-up vaccine doses are different. The agency said that when results on mixing different doses are released they will evaluate whether the recommendation should be changed.
Researchers from the University of Oxford in February began a trial where people received a dose of the Pfizer-BioNTech vaccine after a dose of AstraZeneca's or vice versa, per the New York Times. They will analyze the participants' blood to see how they respond to the mixing.
What they're saying: "The recommendation that people under the age of 65 should not be vaccinated with AstraZeneca's vaccine Vaxzevria remains for the time being," the agency said
"People under the age of 65 who have already received a dose of Vaxzevria should instead be offered a second dose of so-called mRNA vaccine, such as Pfizer-BioNTech or Moderna."
The agency is recommending that those who received their first AstraZeneca dose should receive a second dose of an mRNA vaccine approximately 12–15 weeks after, and no additional booster mRNA dose is required.
For people over 65, the benefits of the AstraZeneca vaccine outweigh the risks.
Go deeper