Real estate's marijuana bounce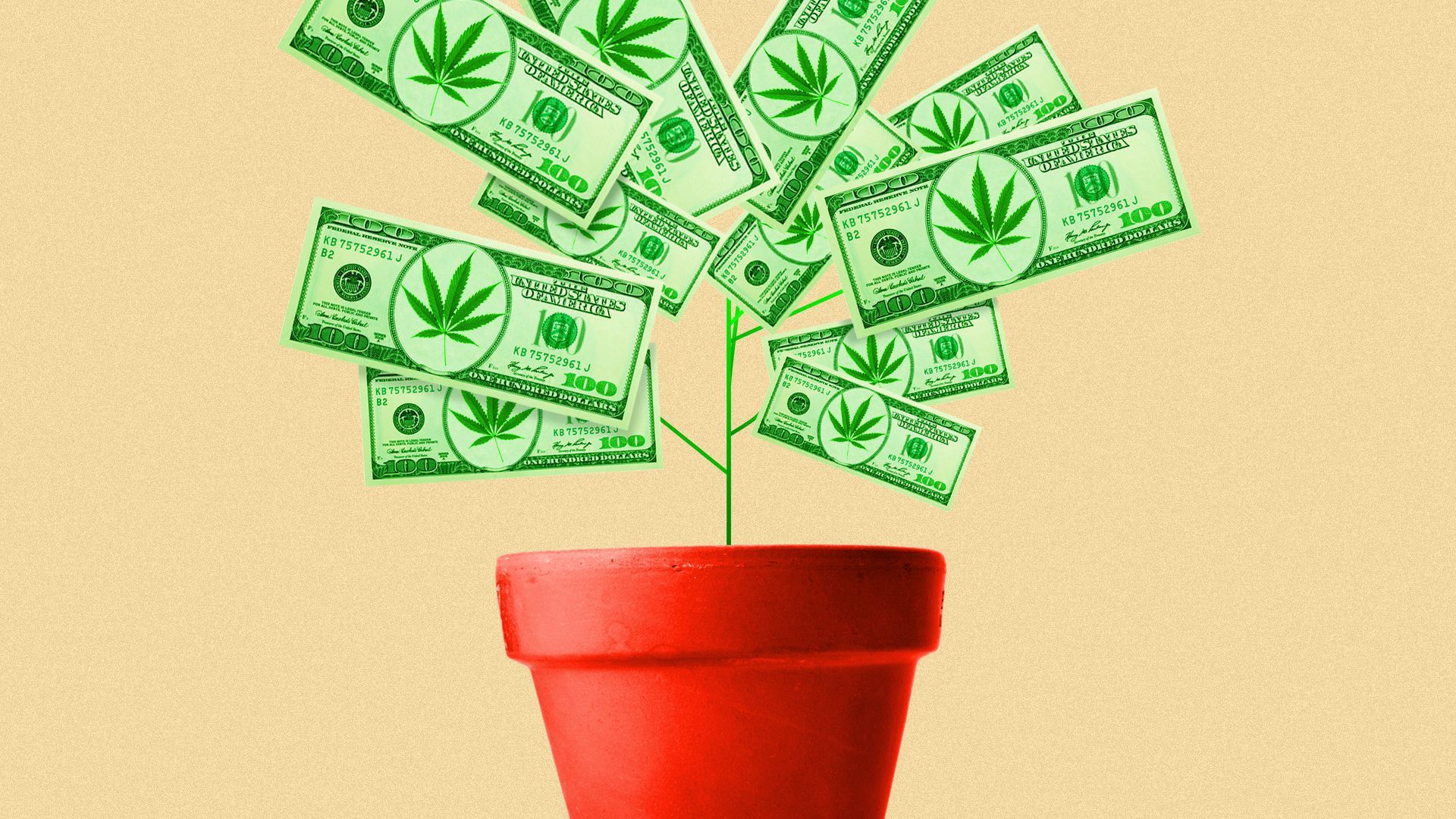 The legalization of weed may be giving an assist to the commercial real estate industry, according to a member survey by the National Association of Realtors.
Why it matters: More states legalizing weed equals more demand for space to store, grow and sell it.
Details:
Over one-third of respondents in states where weed has been legalized the longest cited the marijuana industry as one of the many reasons why real estate inventory was tight.
In states where weed was legalized more recently, 23% partially blamed the industry for limited inventory.
On the residential side: Almost half surveyed in states where medical and recreational marijuana was legalized before 2016 reported lease addendums that restrict growing on the property — compared to one-quarter or less in other states.
Go deeper