140+ racial justice leaders call for asset managers to push for racial equity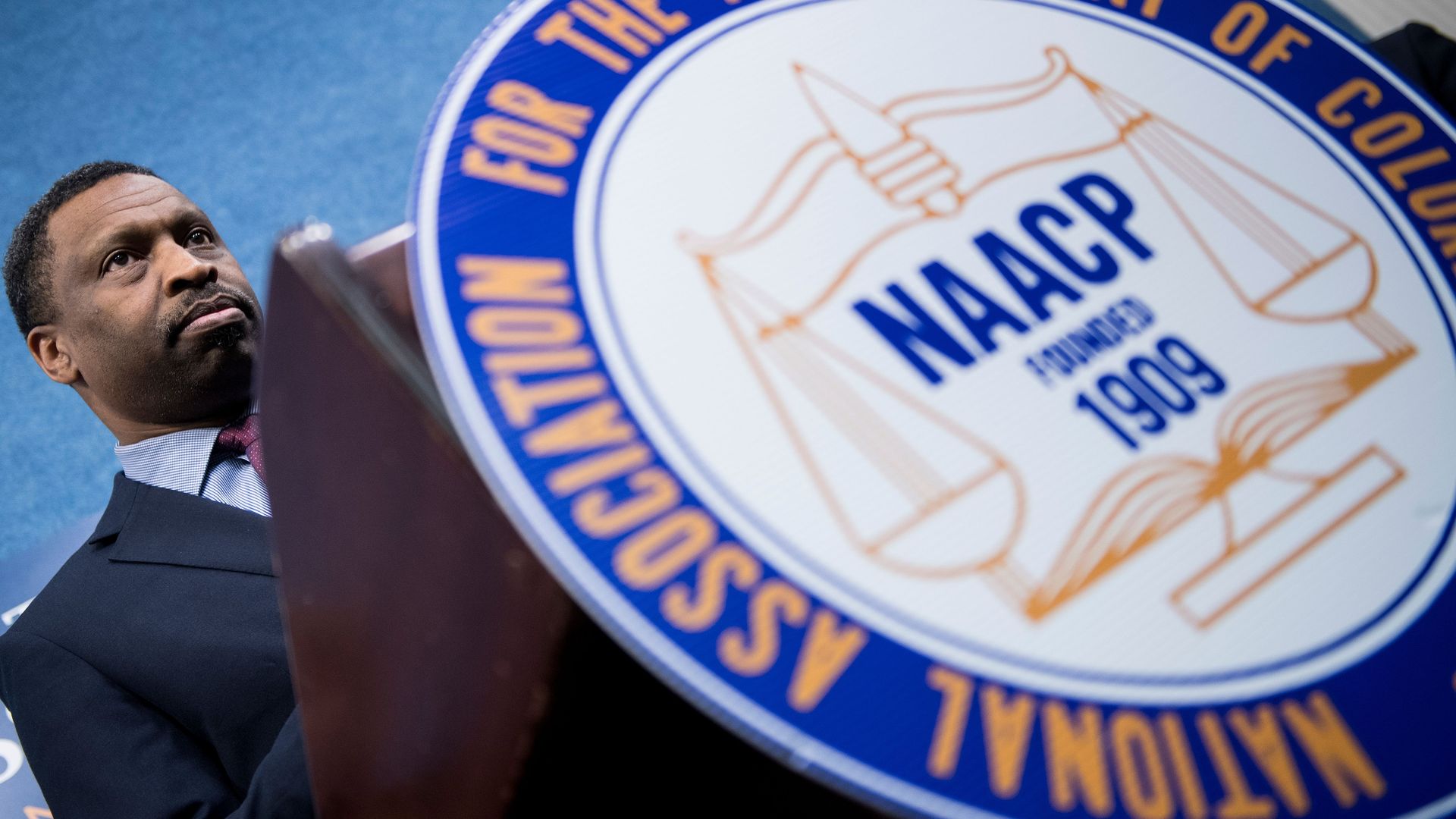 More than 140 racial justice activists and leaders took out an ad in the Financial Times Tuesday urging asset managers to "change the business-as-usual practices that uphold white supremacy at the foundation of our economy."
Why it matters: The asset managers' actions during the 2021 shareholder season will determine whether the words of support during racial justice protests in 2020 "were cynically performative, or instead representative of an actual shift in mindset and future behavior," the signees of the letters argue.
Driving the news: The signees are demanding that asset managers oppose all-white corporate boards, withhold donations to officials who supported the Jan. 6 insurrection at the U.S. Capitol and to those who support restrictive voting laws, and show more transparency in their political donations.
The letter also calls for racial equity audits at companies and for more equitable workplace practices.
The signees include political activist Rev. William J. Barber II, Black Lives Matter co-founder Alicia Garza, NAACP president Derrick Johnson and former Demos president and MSNBC analyst Heather McGhee.
The bottom line: "Business has upheld racism, and it must end. We are now at a juncture where we must all face a simple question: Will we simply make statements that will appease or garner applause, or will we commit to concrete actions that will actually disrupt a status quo that continues to perpetuate racism against our communities?" the letter states.
Go deeper: Hundreds of corporations sign statement opposing restrictive voting bills
Go deeper