Minnesota AG Keith Ellison: "We need true justice"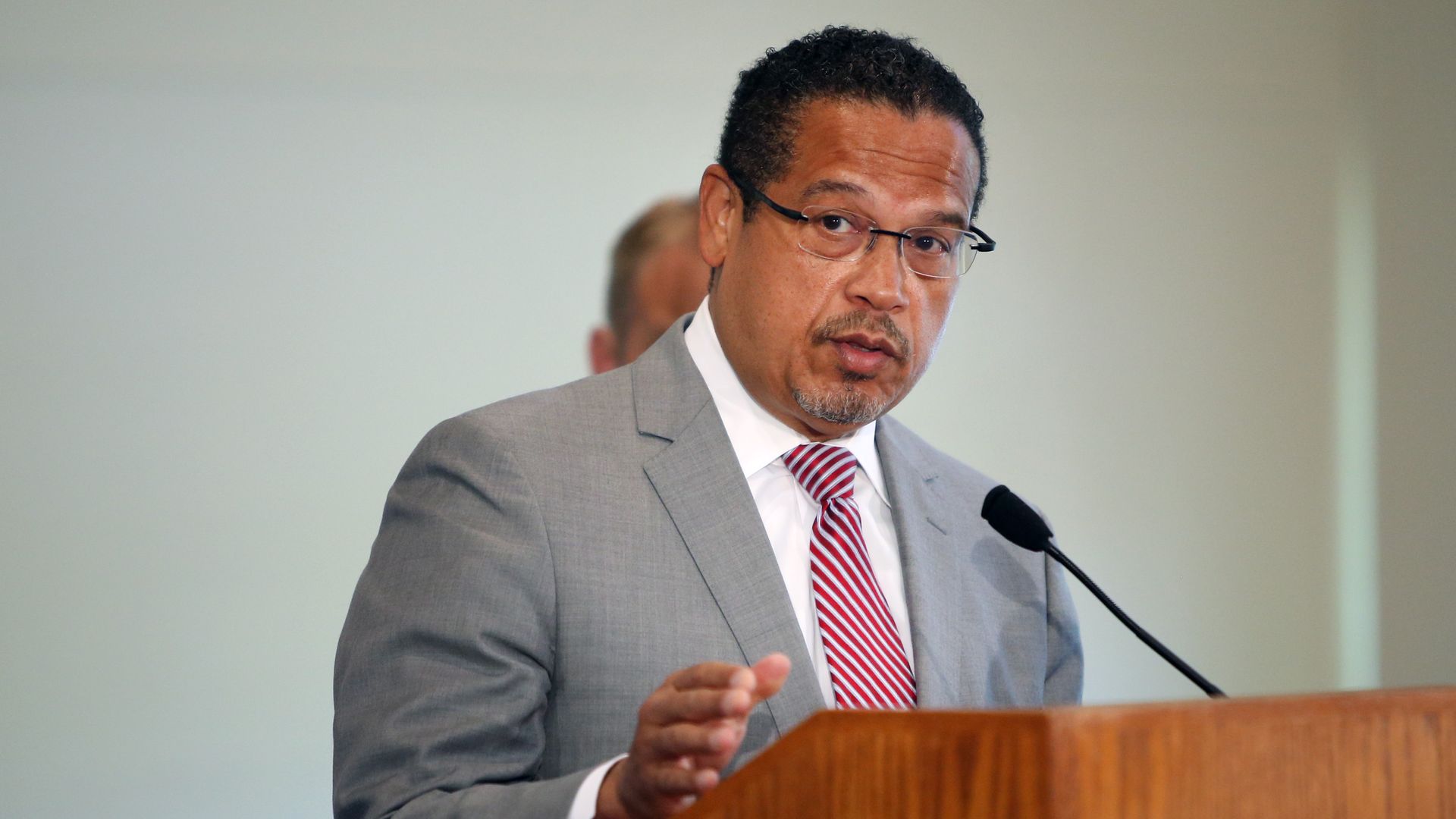 Minnesota Attorney General Keith Ellison commended the jury's Tuesday decision to uphold "accountability" in former Minneapolis police officer Derek Chauvin's murder trial, and called for "systematic, societal change" going forward.
Why it matters: The verdict is a rare conviction of a police officer and many advocates expect it to be a crucial civil rights case in the ongoing fight for racial justice.
What he's saying: "I would not call today's verdict justice, however, because justice implies true restoration, but it is accountability which is the first step towards justice," Ellison said.
George Floyd's "death shocked the conscious of our community, our country, the whole world ... he mattered because he was a human being."
"We need true justice. That's not one case. That is a social transformation that says that nobody's beneath the law and nobody's above it."
"This verdict reminds us that we must make enduring, systematic, societal change."
"The work of our generation is to put unaccountable law enforcement behind us."
Ellison praised the bystanders present during Floyd's encounter with law enforcement that led to his death, calling them a "bouquet of humanity." He added that their example demonstrates that "everyone can do something" in the fight for racial justice.
The attorney general also thanked the prosecution team, noting that "history shows that winning cases like these can be difficult."
Go deeper