U.S. ambassador to Russia will return home briefly: State Department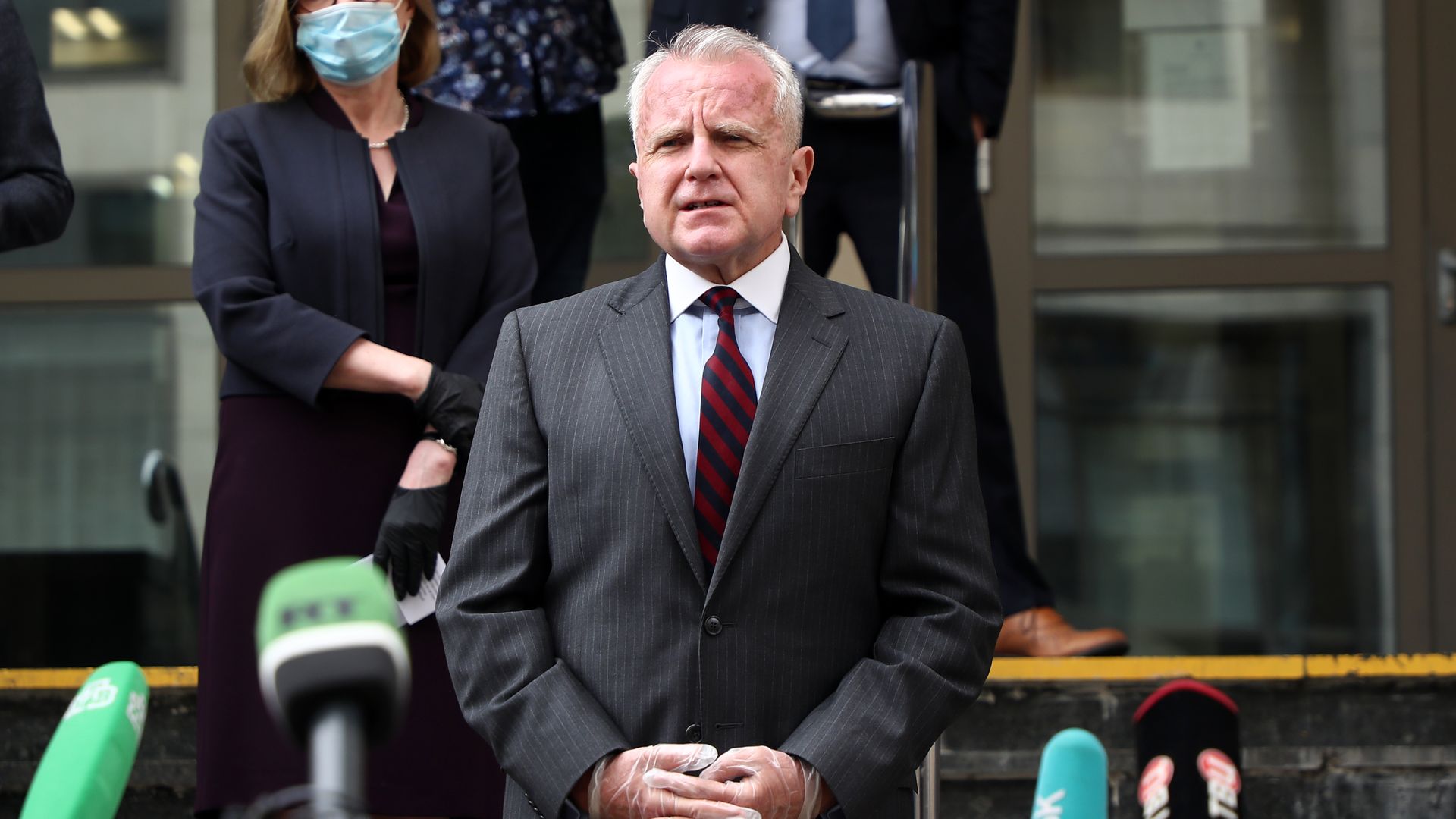 The State Department said Monday that the U.S. ambassador to Russia, John Sullivan, will now be returning to the United States this week before returning to Moscow "in the coming weeks."
Why this matters: The statement, from a State Department spokesperson, comes just hours after Axios reported that Sullivan had indicated he intended to stand his ground and stay in Russia after the Kremlin "advised" him to return home to talk with his team.
The Russians did not forcibly expel Sullivan as they did with 10 other U.S. diplomats in retaliation for President Biden's sanctions last week.
"Ambassador Sullivan will be returning to the U.S. this week to visit his family and meet with members of the new administration with whom he has not had a chance to consult since he agreed to continue serving in his post indefinitely," a State Department spokesperson told Axios Monday night.
"He will return to Moscow in the coming weeks."
Between the lines: There's a lot we don't know, yet, about the circumstances surrounding this decision.
Biden is handling a complicated and increasingly dangerous situation with Russian President Vladimir Putin, who is amassing troops around Ukraine.
Biden announced Russia sanctions but also dropped U.S. plans to send Navy ships to the Black Sea to deter Putin's aggression against Ukraine.
And Putin has accepted Biden's invitation to address a virtual climate change summit on Thursday.
Biden's team is also exploring the possibility of a summit between the two leaders later this year.
Go deeper