Idriss Déby: Chad's longtime president dies "on the front lines"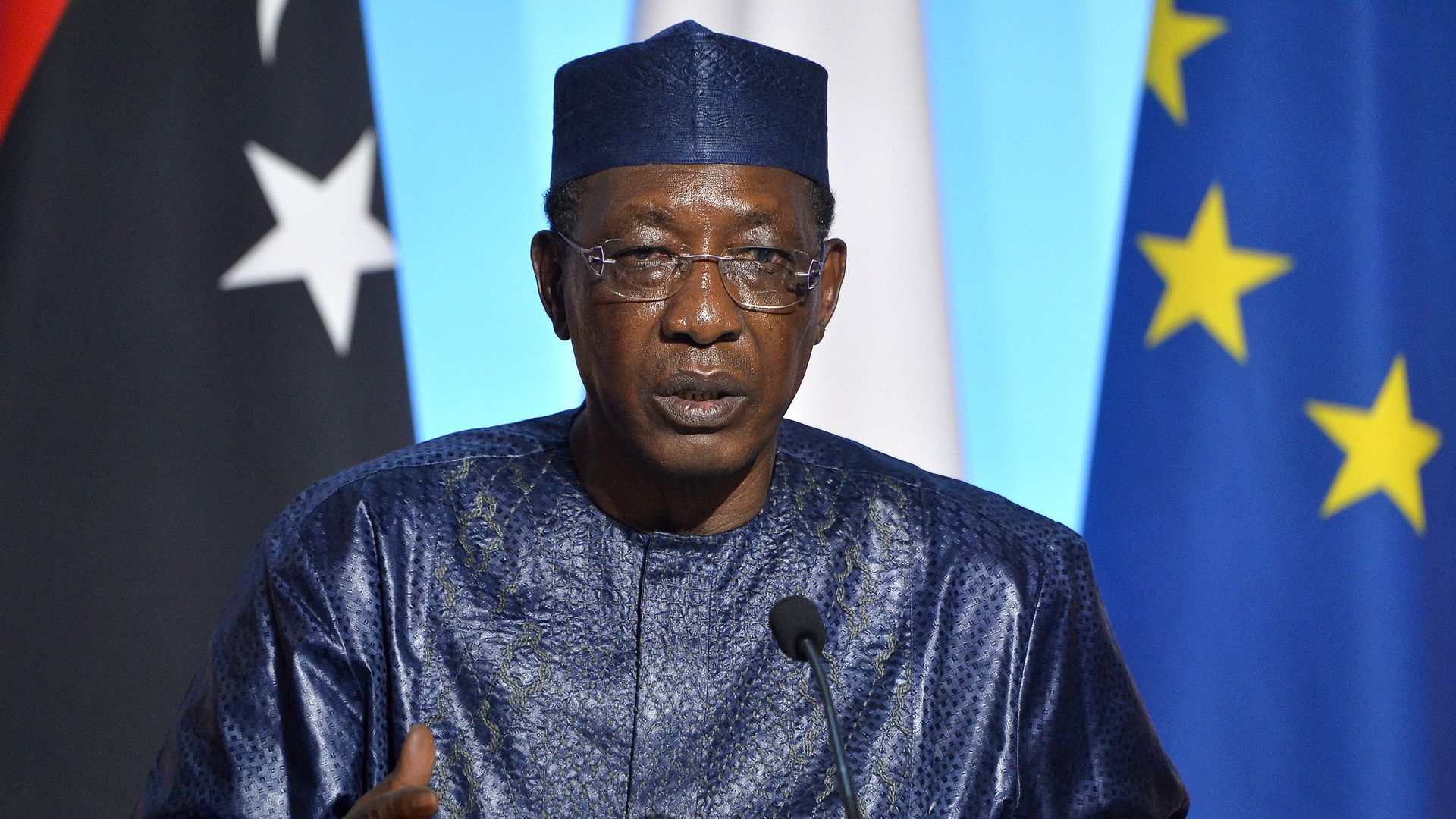 Idriss Déby, president of Chad since 1990, was killed while visiting troops battling a northern rebel group, an army spokesman announced on Tuesday.
The big picture: Just one day earlier, Déby had been declared the winner of a sixth presidential term. As the election was held, rebels were advancing on the capital, N'Djamena, from Chad's frontier with Libya. The government said Monday that Déby, 68, would join the troops fighting the "terrorists."
Déby, who first came to power in a military uprising, was accused of squandering Chad's oil resources and ruling with an iron fist. Chad is one of the poorest countries in Africa.
He won 79% of the vote in the Apr. 11 election, which was boycotted by top opposition figures.
The circumstances of Déby's death remain unclear aside from the army's statement on state TV.
The state of play: The U.S. evacuated its embassy amid the rebel advance, which the Chadian army claimed to have pushed back in heavy fighting over the weekend.
What's next: Chad's government and parliament have been dissolved and a military council will take power for the next 18 months, the BBC's Rachael Akidi reports.
Go deeper