Biden and Japan's Suga announce "new era" in U.S.-Japan ties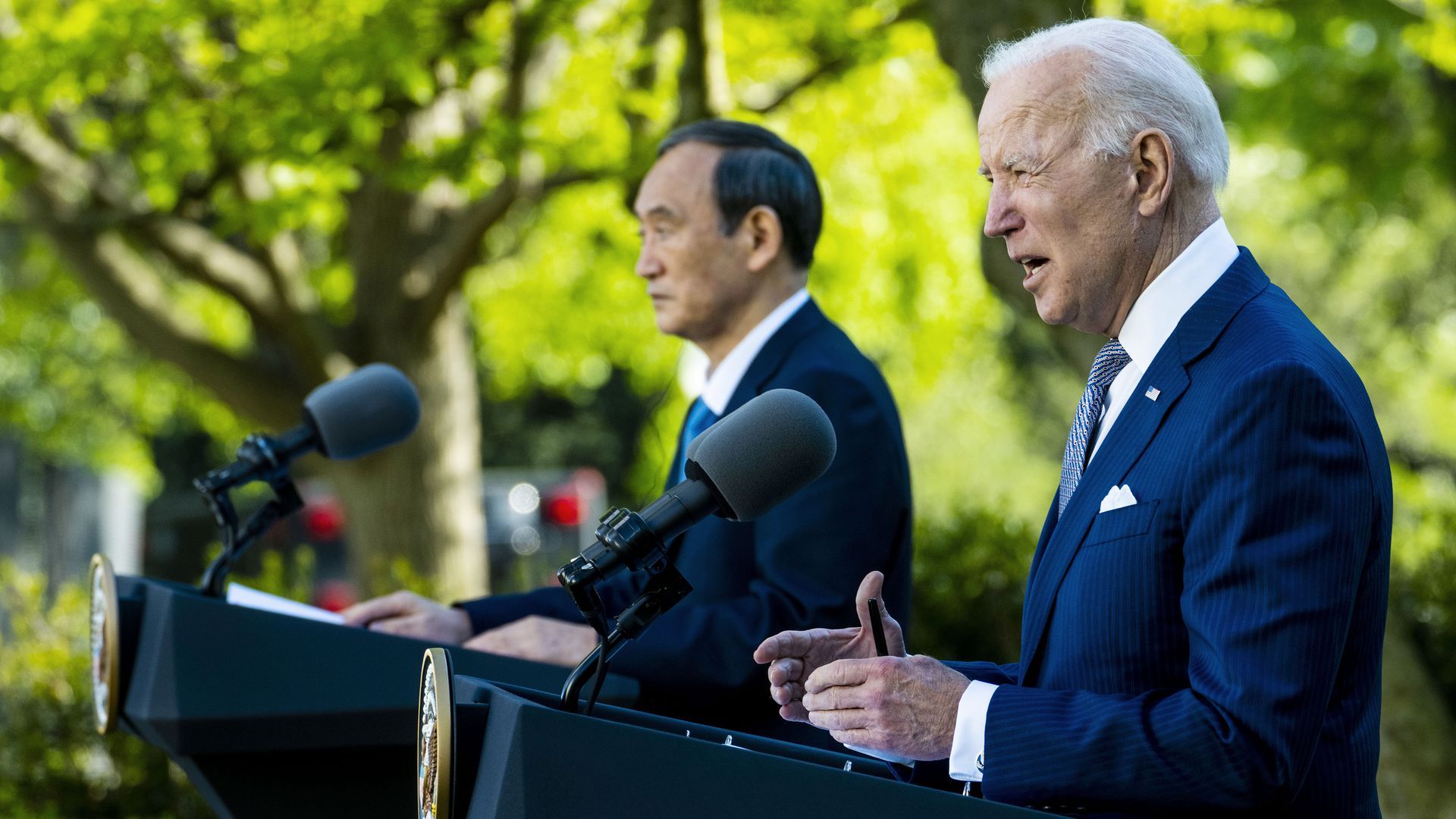 The United States and Japan released a joint statement after President Biden and Prime Minister Yoshihide Suga met in Washington last week to announce "a new era" in U.S.-Japan relations.
Why it matters: The show of unity is a clear signal that both countries are eager to show Beijing that democracies are still setting the rules in the Indo-Pacific region.
What they're saying: "Together we pledge to demonstrate that free and democratic nations, working together, are able to address the global threats from COVID-19 and climate change while resisting challenges to the free and open rules-based international order," the statement says.
"Through this new era of friendship between the United States and Japan, each of our democracies will grow stronger still."
Between the lines: The statement only mentioned China a few times, underscoring the Biden administration's efforts to make effective global leadership, rather than direct confrontation, its primary strategy in countering Beijing.
Biden and Suga also announced two new partnerships, one to fight climate change and one to strengthen global economic recovery.
Beijing's response: The Chinese Embassy said in a statement that the U.S.-Japan announcement went "far beyond the scope of normal development of bilateral relations."
"It cannot be more ironic that such attempt of stoking division and building blocs against other countries is put under the banner of 'free and open,'" the embassy added.
Go deeper