Matthew McConaughey leads Greg Abbott in Texas governor's race poll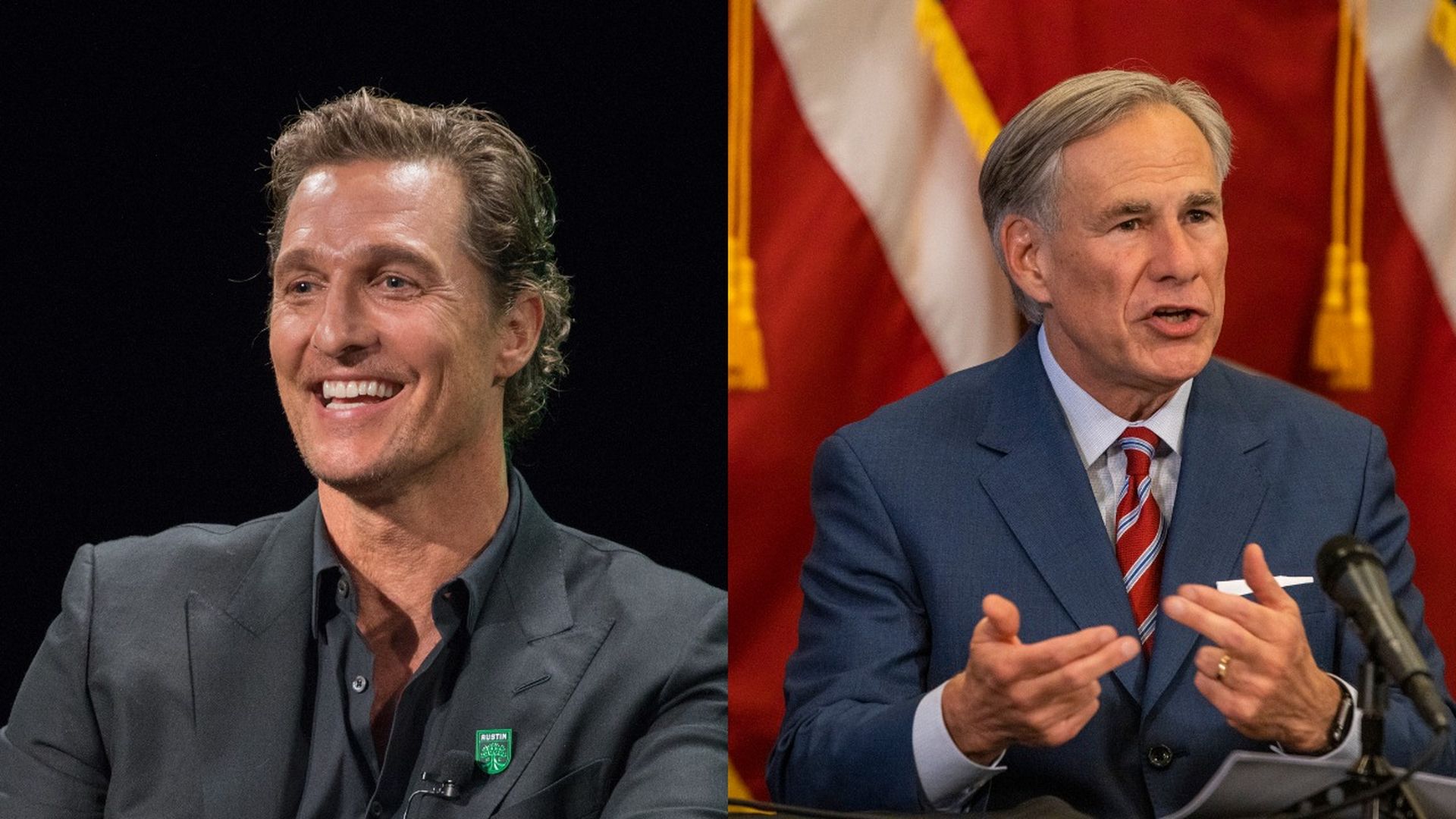 Actor Matthew McConaughey has a 12-point lead over Texas Gov. Greg Abbott in a hypothetical matchup for the governorship, according to a Dallas Morning News and University of Texas at Tyler poll.
Why it matters: The numbers bode well for the Oscar winner's viability, as he already has strong name recognition in his home state. The "Interstellar" star has been flirting with a gubernatorial run as he toured to promote his new book, "Greenlights."
By the numbers: 45% said they would be more likely to vote for McConaughey than Abbott, while 33% said they would vote for the incumbent governor. 22% of all those polled said they'd vote for another candidate.
56% of Republicans preferred Abbott 56%, versus 30% for McConaughey. 66% Democrats favored McConaughey, versus 8% for Abbott.
Between the lines: "McConaughey has previously criticized both parties and has come across as more of a moderate who condemns the entire political system as the problem rather than any one party," writes Fox News.
Methodology: The poll was conducted April 6-13 among 1,126 registered voters. The margin of error is 2.92%.
Go deeper