2021's expected earnings blowout begins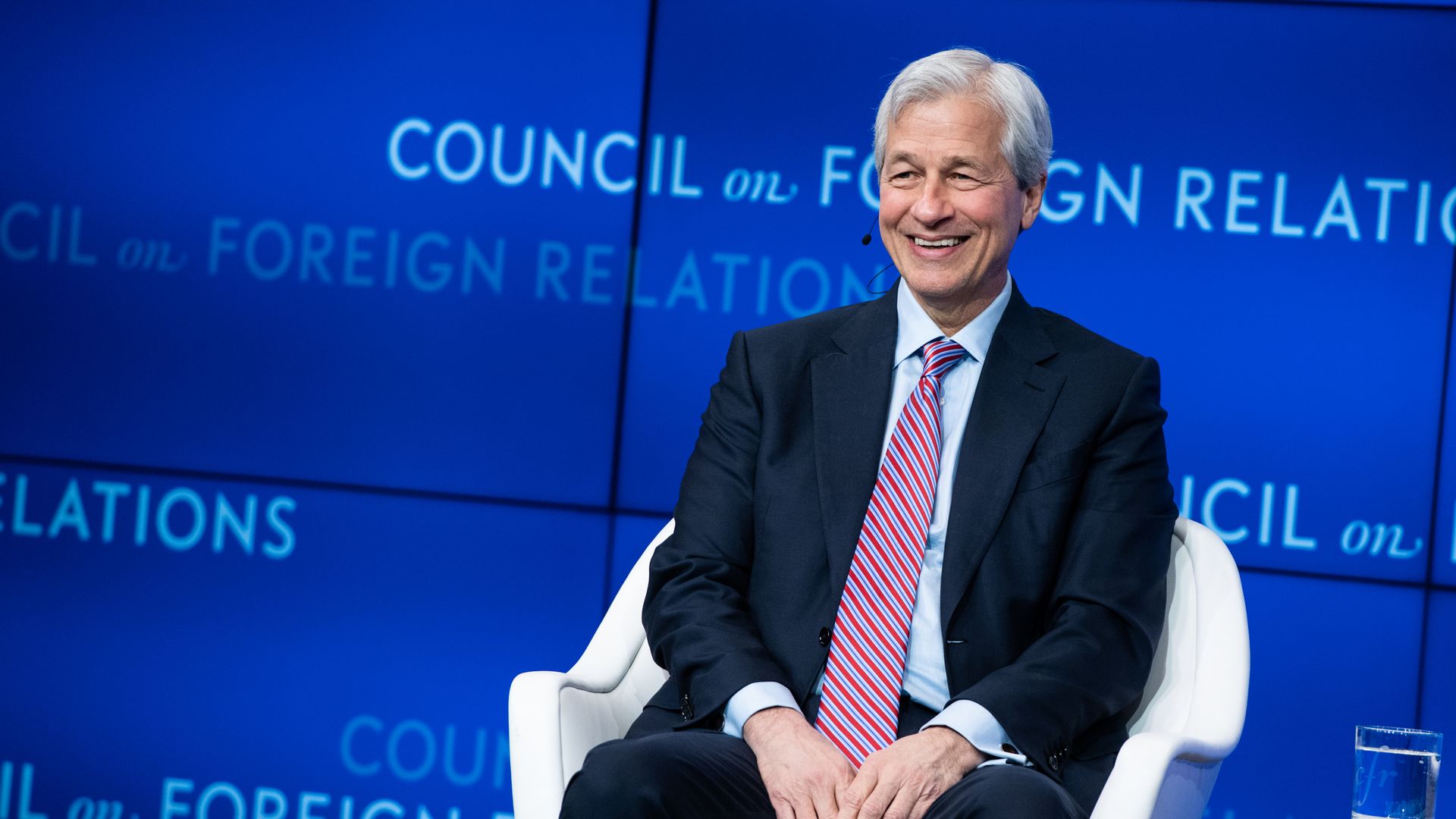 First-quarter earnings so far have been very strong, outpacing even the rosy expectations from Wall Street and that's a trend that's expected to continue for all of 2021. S&P 500 companies are on pace for one of the best quarters of positive earnings surprises on record, according to FactSet.
Why it matters: The results show that not only has the earnings recession ended for U.S. companies, but firms are performing better than expected and the economy may be justifying all the hype.
By the numbers: After a strong week of bank earnings last week, 81% of S&P 500 companies have reported a positive EPS surprise for Q1, on pace to tie the mark for the second-highest percentage of positive EPS surprises since FactSet started tracking the data in 2008.
The blended earnings growth rate for Q1 is 30.2%, which if it stands would mark the highest year-over-year earnings growth for the S&P in more than a decade (34% in Q3 2010).
The lofty numbers have jumped in a short time, as the estimated earnings growth rate for Q1 2021 was 23.8% as recently as March 31.
Last week's reports were dominated by the big banks, with JPMorgan Chase, Goldman Sachs and Morgan Stanley all reporting record earnings.
The big picture: The big numbers in the first quarter are not expected to be an aberration. Analysts also predict double-digit earnings growth for the remaining three quarters of 2021 thanks to a combination of higher earnings and an easier comparison to 2020 as a result of the COVID-19-pandemic.
Goldman Sachs' derivatives research team said in a note to clients that options markets are pointing to broad upside moves for stocks during earnings season.
Yes, but: Only 9% of S&P 500 companies have reported earnings, and those have largely been in the banking sector, which has gotten a major boost from lower-than-expected loan losses.
Banks delivered a blowout year-over-year earnings growth rate of 248%.
What's next: This week will bring earnings reports from dozens of big names including Coca-Cola, Johnson & Johnson, United Airlines, Intel and Netflix, with the Dow and S&P starting the week at record highs.
Go deeper