Florida Gov. Ron DeSantis signs controversial "anti-riot" bill into law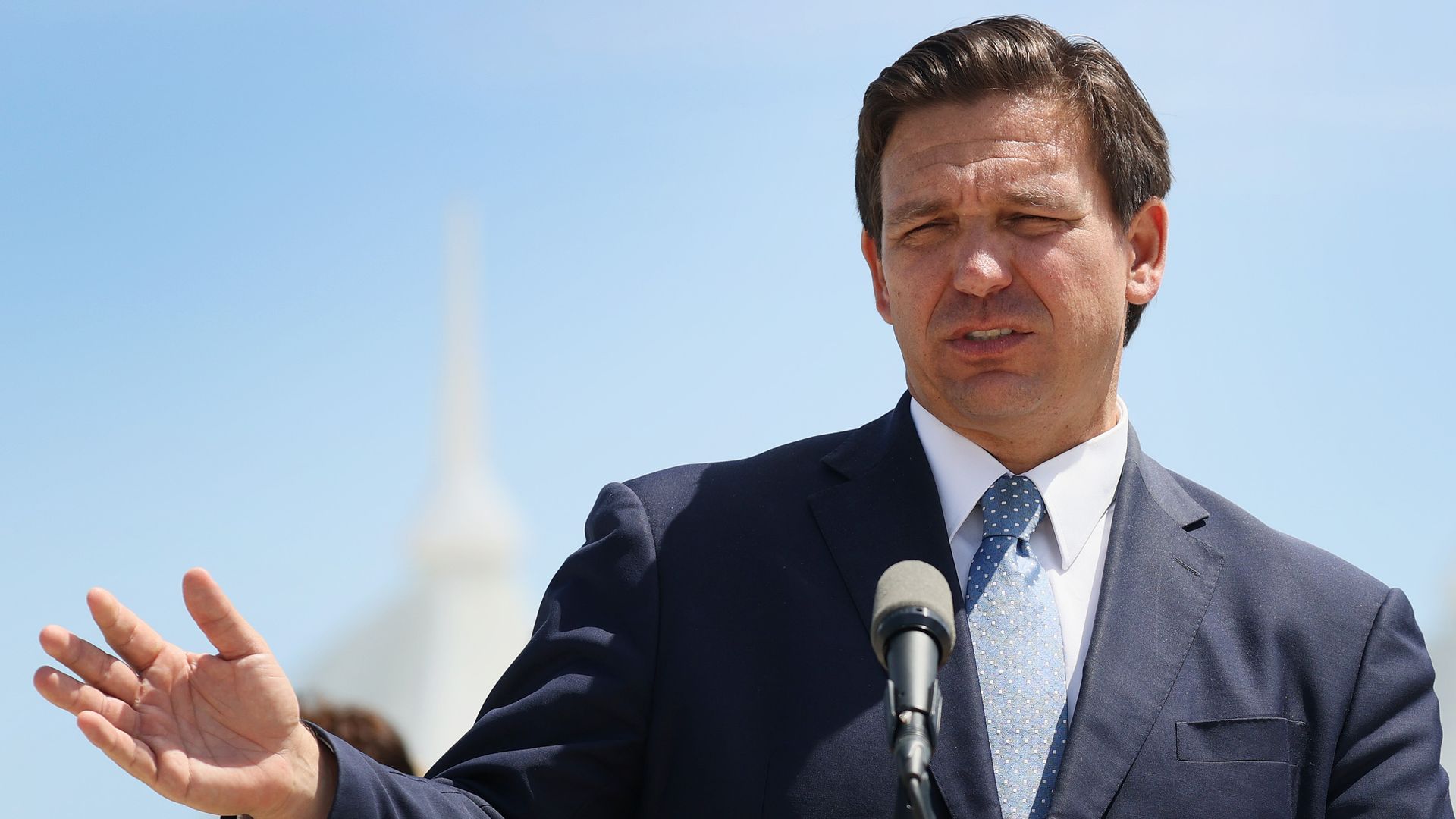 Florida Gov. Ron DeSantis (R) signed into law Monday a controversial bill that increases penalties for crimes committed during a "riot," which civil rights groups have denounced as unconstitutional.
Why it matters: The bill, effective immediately, will increase penalties for crimes committed during a "riot" and would allow authorities to hold protesters arrested for misdemeanors without bail until their first court appearance, per the Orlando Sentinel.
The big picture: The law also establishes new felonies for organizing or participating in a violent demonstration and offers "civil legal immunity to people who drive through protesters blocking a road," per the Orlando Sentinel.
The law also creates protections for Confederate monuments and other historical memorials, and makes it more difficult for local governments to decrease their law enforcement budgets.
Opponents of the bill say it curtails citizens' First Amendment rights to peaceful assembly and free speech. Micah Kubic, the executive director of ACLU of Florida, previously called the bill "racist, unconstitutional, and anti-democratic."
Driving the news: "We wanted to make sure that we were able to protect the people of our great state, people's businesses and property against any type of mob activity or violent assemblies," said DeSantis at the bill's signing on Monday, reports the Miami Herald.
Go deeper