All U.S. adults now eligible for COVID-19 vaccine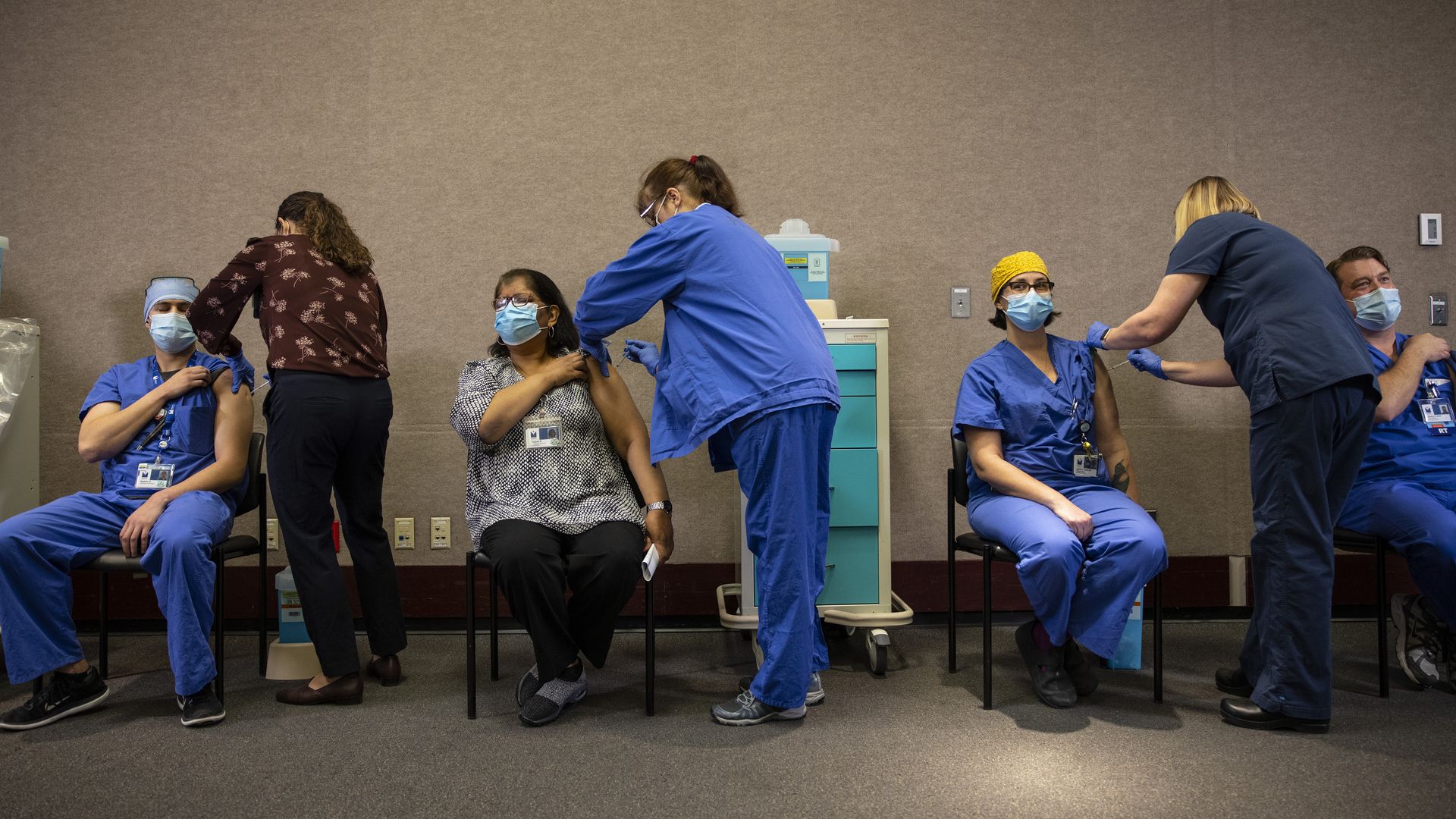 All 50 U.S. states, plus Washington, D.C. and Puerto Rico, have made U.S. adults over the age of 16 eligible for COVID-19 vaccines, successfully meeting the April 19 deadline set by President Biden.
Why it matters: The landmark speaks to the increased pace of the national vaccination campaign, but will increase pressure on the federal government, states and pharmaceutical companies to provide adequate vaccine supply and logistics.
More than half of the country's adults have received at least one dose of the vaccine and about a third are fully vaccinated.
The U.S. is now administering some 3.2 million doses daily, up from about 2.5 million a month earlier, according to the New York Times.
The state of play: Hawaii, Massachusetts, New Jersey, Oregon, Rhode Island and Vermont were the last states to make the vaccine available to all adults on Monday.
Between the lines: The U.S. is on pace to vaccinate 70% of its population by mid-June, according to the Times. But vaccine hesitancy and the lack of FDA-authorized vaccines for children could prove to be hurdles on the country's path to herd immunity.
Go deeper: White House pushing vaccine eligibility with media blitz
Go deeper