Castro era officially ends in Cuba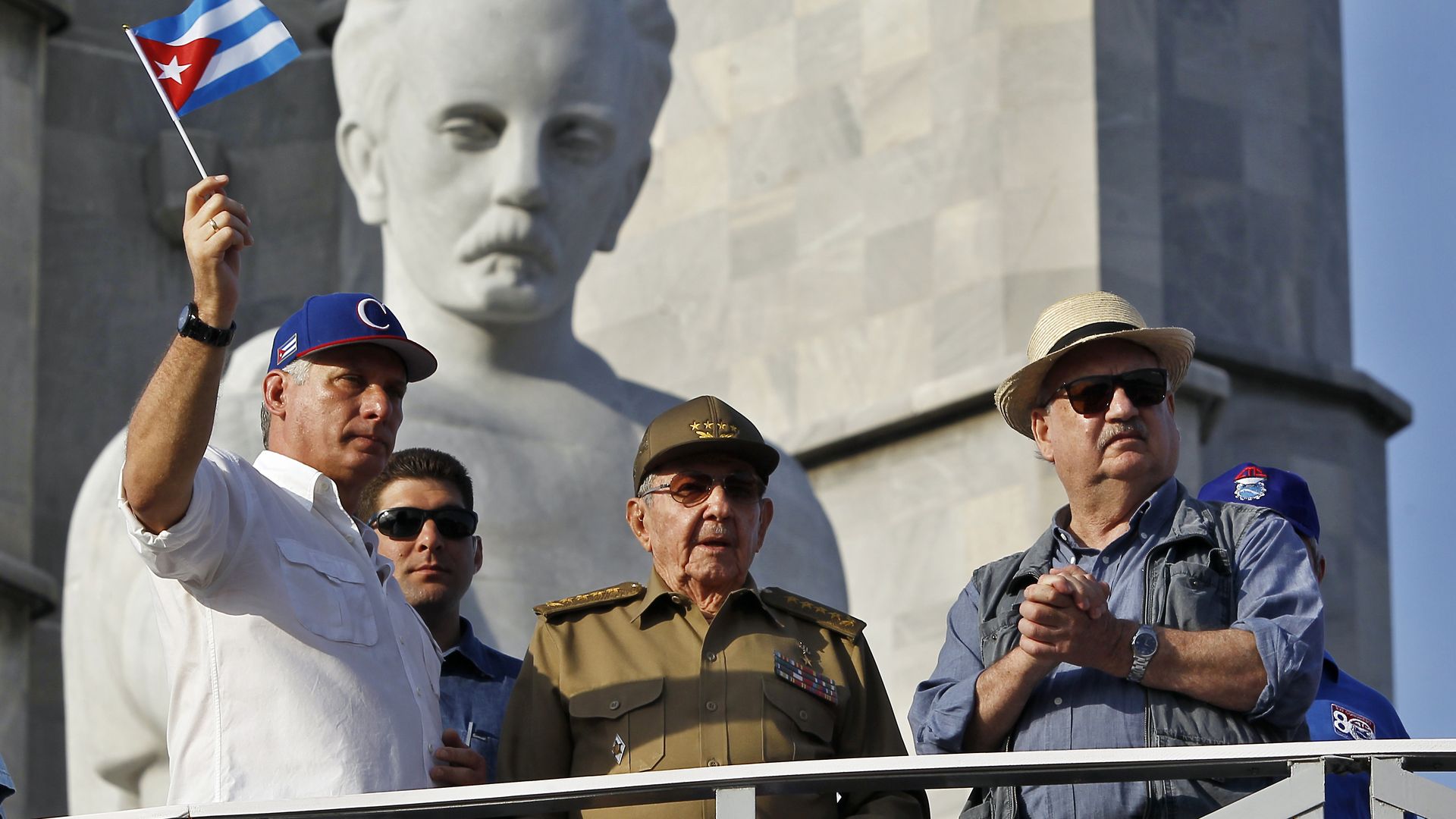 The Castro era ended in Cuba on Monday after six decades, with Raúl Castro handing over the reigns of a party founded in 1965 by his brother Fidel.
Why it matters: Miguel Díaz-Canel, 60, now assumes the challenge of maintaining Communist rule while grappling with growing discontent over Cuba's economic stagnation.
Driving the news: Born after the revolution, Díaz-Canel contrasted with his predecessor at Monday's party conference, wearing a suit rather than military fatigues.
Díaz-Canel has emphasized continuity since becoming president in 2019, and he signaled today that he'd do the same as party chief.
But he has already overseen an increase in internet access on the island and made it easier to start a business. More economic reforms along those lines could be forthcoming.
One key question is how closely President Biden will engage. There's little indication that outreach to Cuba will be a priority for the new administration as it was in former President Obama's second term.
What to watch: Cuba is facing an uptick in COVID-19 cases, but it hopes to soon be able to fight the outbreak with a homegrown vaccine.
That would be a major point of pride for Cuba, which has long overachieved in the medical field for an island of its size and relative poverty.
Go deeper