New evidence leads judge to revoke bail for Proud Boy leaders involved in Capitol riot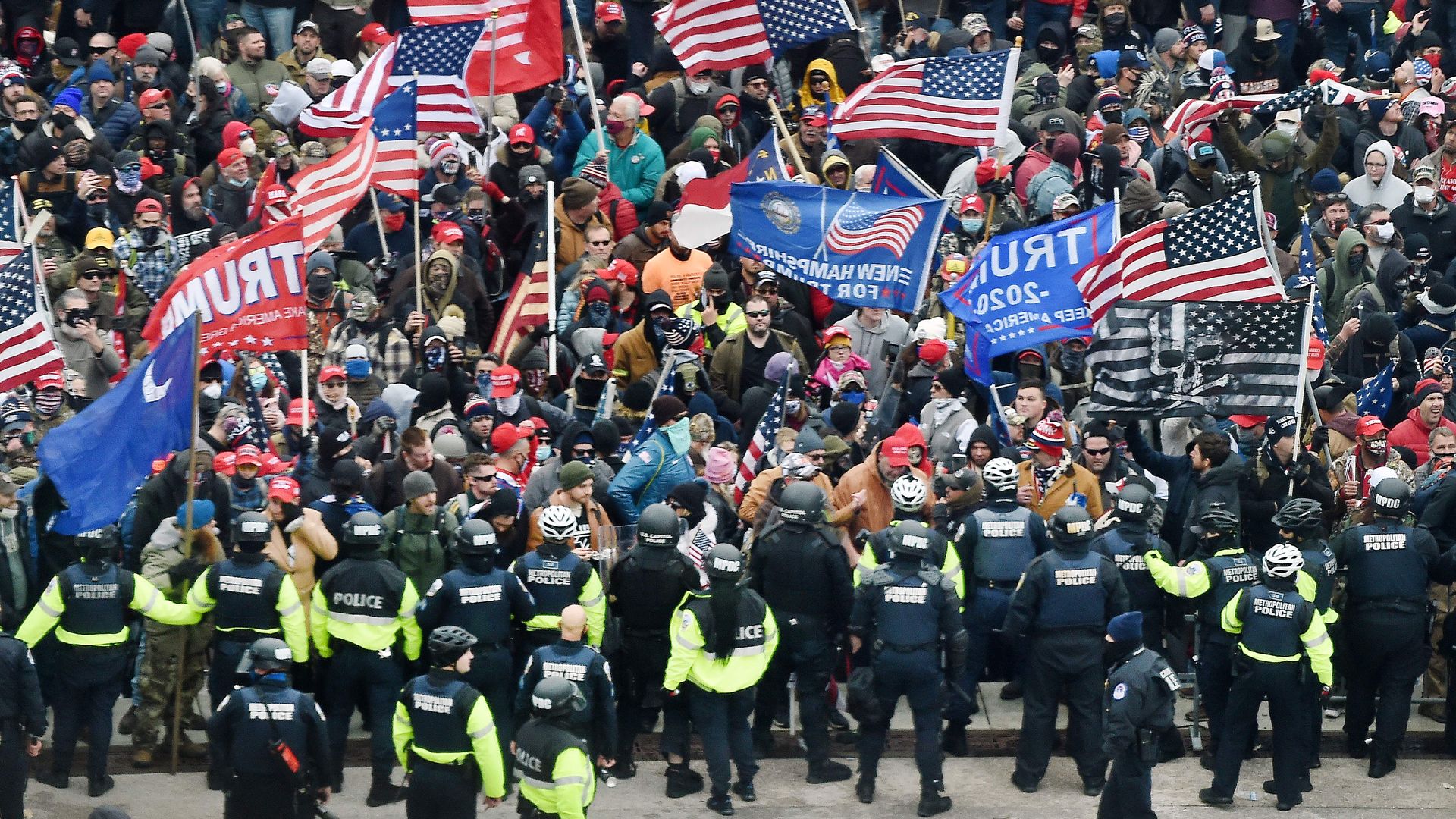 A federal judge will revoke bail for two leaders of the Proud Boys, a paramilitary right-wing extremist group, after they were released while awaiting trial for their involvement in the Capitol insurrection, Politico reports.
Why it matters: The judge said he was swayed by new evidence from prosecutors showing encrypted messages and profanity-laden social media posts from the defendants that vowed violence against lawmakers who planned to certify the election.
What they're saying: "The defendants stand charged with seeking to steal one of the crown jewels of our country, in a sense, by interfering with the peaceful transfer of power," Judge Timothy Kelly said about his decision. "It's no exaggeration to say the rule of law ... in the end, the existence of our constitutional republic is threatened by it."
The ruling, previewed in a Monday court hearing, reverses an earlier decision to free the men pending trial. New evidence brought by prosecutors shows Ethan Nordean and Joseph Biggs played a key role in orchestrating the riots, according to Kelly, which became a deciding factor in the case.
Prosecutors say Nordean helped plan the Proud Boys' tactical strategy for Jan. 6: divide into smaller groups and overwhelm police.
Prosecutors are also holding Nordean and Biggs partially responsible for significant damage caused by a fellow Proud Boy who smashed a window with a riot shield. The group's actions led to one of the earliest breaches of the Capitol, per Politico.
Go deeper