German elections: Feud on center-right could help Greens succeed Merkel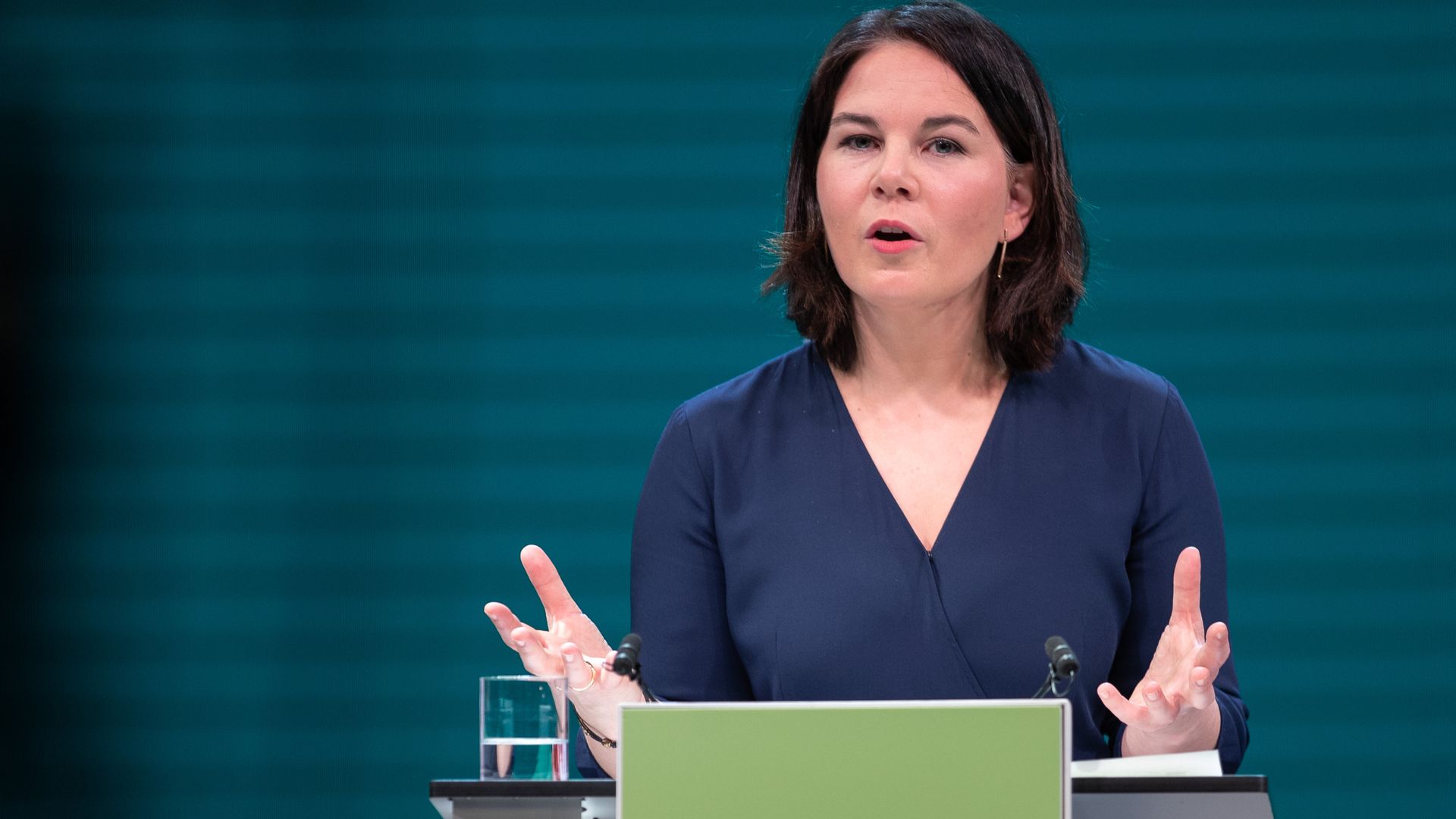 Germany's leading political parties convened to nominate their candidates for chancellor on Monday, but while a bitter fight was raging in the conservative camp the Greens displayed no such drama in picking Annalena Baerbock.
Why it matters: With Angela Merkel set to step down after 16 years following September's elections, there's a growing chance Germany's next chancellor will again be female but this time Green.
The state of play: The conservatives — made up of the Christian Democratic Union (CDU) and its sister party in Bavaria, the Christian Social Union (CSU) — have seen their polling numbers slide amid a slow vaccine rollout and corruption scandals.
Now they're torn over whether to run recently elected CDU chairman Armin Laschet, state premier of Germany's most populous state, or to buck convention and heed current polling, which favors the more media-savvy Bavarian leader, Markus Söder.
The Greens are currently second in the polls, ahead of the center-left Social Democrats (SPD) and within striking distance of the conservatives.
Once the radical environmental party, the Greens are now mainstream.
They already govern in 11 out of 16 state governments, and will almost certainly play a part in Germany's next coalition government, whether that's a so-called traffic light government involving the SPD and the Free Democratic Party (FDP) or a centrist government with the Conservatives.
That means that for the first since entering parliament in 1983, their candidate has a shot at becoming chancellor.
Baerbock, 40, is well-versed in foreign policy and represents a constituency in the former East Germany.
"I am running for renewal while others represent the status quo," she said at a press conference on Monday.
Go deeper