Whitmer defends avoiding restrictions in Michigan despite surging COVID-19 cases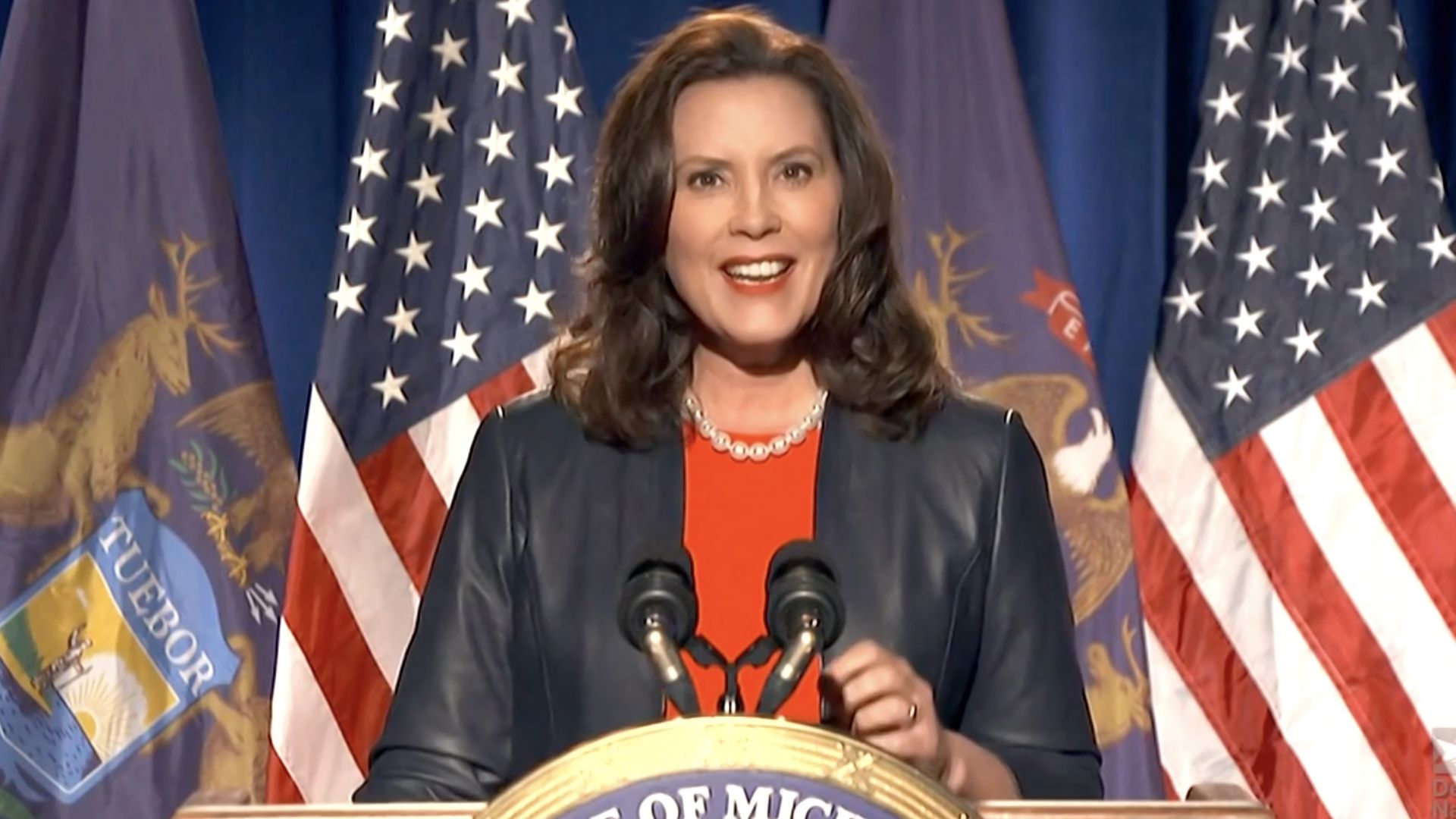 Michigan Gov. Gretchen Whitmer (D) told "Meet the Press" that she isn't instituting a new lockdown due to a combination of factors, including the state's strong mitigation measures and pushback from Republicans.
Why it matters: Michigan is experiencing a surge in COVID-19 cases driven by a variant of the virus first discovered in the U.K. Michigan has the second-most number of cases of that variant in the nation, per the Detroit Free Press.
On Friday the White House announced that it would be allocating $1.7 billion to tracking and fighting COVID-19 variants. Michigan will receive $6 million of the funding, Detroit Free Press reports.
What they're saying: "You know, 15 months ago, we didn't know that this virus could be contained by the simple act of wearing a mask. We did not have PPE at our fingertips. We certainly didn't have the testing or the vaccines. We're now in a much different position," Whitmer said.
"On top of that, in the waning months I have been sued by my legislature, I have lost in a Republican-controlled Supreme Court, and I don't have all of the exact same tools."
"Despite those things, we still have some of the strongest mitigation measures in the country: mask mandates, capacity limitations, working from home. So we're still doing what we can. But what is really happening on the ground here is we're moving fast to get shots in arms."
"[A]t the end of the day this is going to come down to whether or not everyone does their part."
Asked by host Chuck Todd asked if she was still seeking additional vaccines for Michigan, Whitmer said any new doses would be quickly distributed but warned that the state could hit a vaccination wall.
"We are going to see, I think, a moment where supply outweighs demand. And perhaps in parts of the country, that's already happening."
Go deeper