Marjorie Taylor Green distances herself from "Anglo-Saxon political traditions" document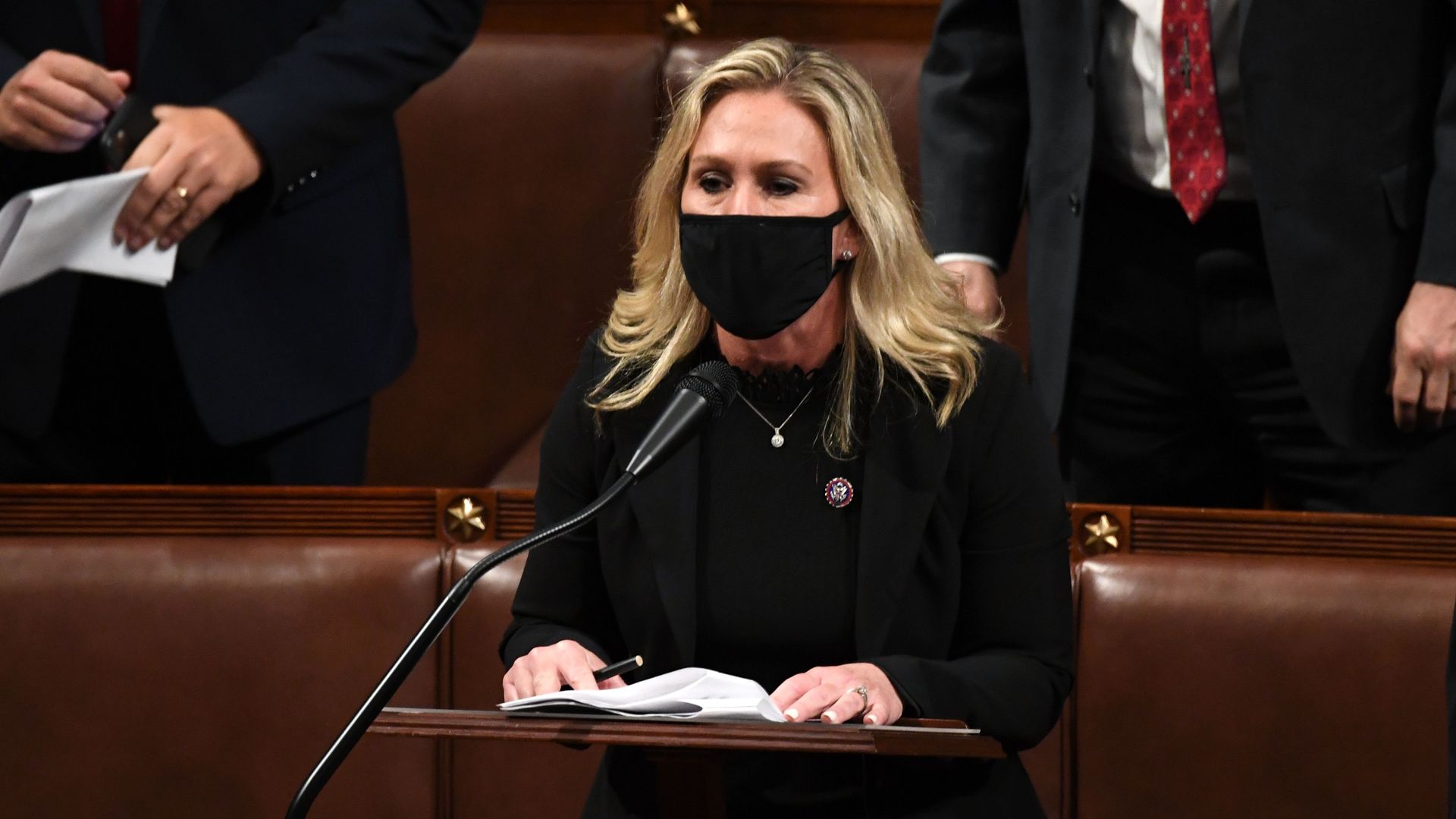 Rep. Marjorie Taylor Greene (R-Ga.) said Saturday a document full of incendiary nativist rhetoric meant to promote a potential America First Caucus was a "draft proposal from an outside group that I hadn't read."
Why it matters: The document linked to the caucus promises to "follow in President Trump's footsteps" and outlines a policy platform to push "uniquely Anglo-Saxon political traditions" drew condemnation from a number of prominent Republicans.
Greene said the document as written at the "staff-level."
A spokesperson for Greene, Nick Dyer, told CNN on Saturday that the representative "didn't approve that language and has no plans to launch anything."
"This was an early planning proposal and nothing was agreed to or approved," he added.
This denial is a swift reversal from Dyer's statement to CNN on Friday, in which he said the America First Caucus platform would be released "very soon."
Rep. Paul Gosar (R-Ariz.), who was also linked to the potential caucus, denied knowing about document and noted that he would continue to "work on America First issues in the House Freedom Caucus," per NBC News.
"Let me be perfectly clear, I did not author this paper," he said. "In fact, I first became aware of it by reading about it in the news yesterday, like everyone else."
Several House Republicans have come out against the group, with Minority Leader Kevin McCarthy (R-Calif.) tweeting that "[t]he Republican Party is the party of Lincoln & the party of more opportunity for all Americans — not nativist dog whistles."
Go deeper