Fauci expects decision on resuming J&J coronavirus vaccine by Friday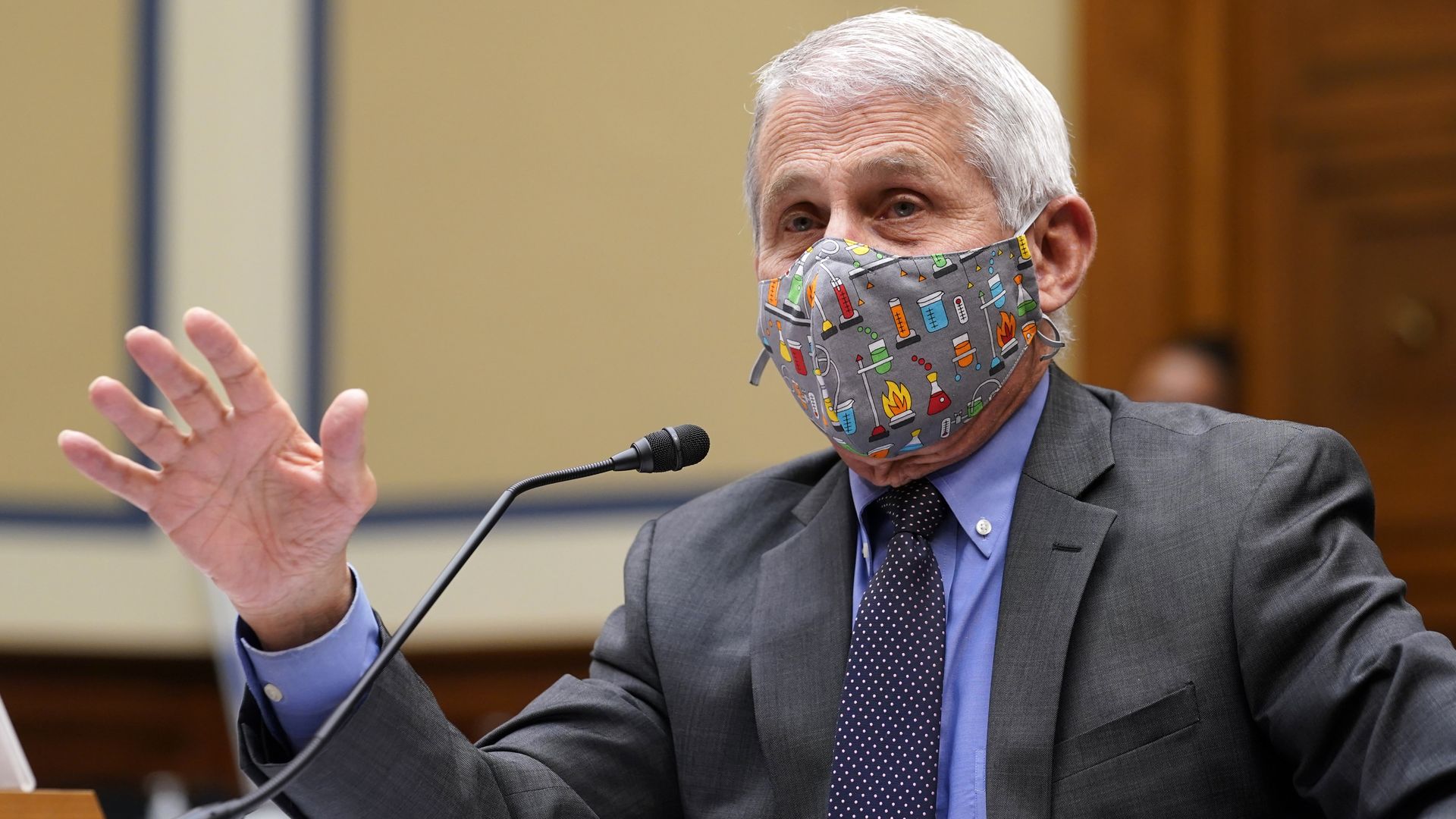 NIAID director Anthony Fauci said he expects a decision on resuming the Johnson & Johnson vaccine by Friday after a CDC panel meets to discuss the issue, he told NBC's Meet the Press.
Why it matters: Acting FDA Commissioner Janet Woodcock said she expected the vaccine's pause to only last "a matter of days," as health officials investigated data on the "extremely rare" blood clots that caused the agency to recommend a halt to J&J vaccinations last week.
Americans' confidence in the safety of Johnson & Johnson's coronavirus vaccine took a big dip after the pause in its use, although any risk from blood clots following the shot is extremely low, if it exists at all.
The White House said last week that a pause of the J&J vaccine "will not have a significant impact" on the administration's vaccination plans.
What he's saying: "I think by Friday we'll know which way we're going on this. Hopefully we'll get back on track,"Fauci told Meet the Press. "But I don't think there's going to be anything that'll linger beyond that. I hope not. I don't think so."
"My estimate is that we will continue to use it in some form. I doubt very seriously if they just cancel it."
"I do think that there will likely be some sort of warning or restriction or risk assessment. I don't think it's just going to go back and say, 'Okay, everything's fine. Go right back.' I think it'll likely say, 'Okay, we're going to use it but be careful under these certain circumstances.'"
Go deeper