Ukraine, Russia to expel diplomats amid heightened tensions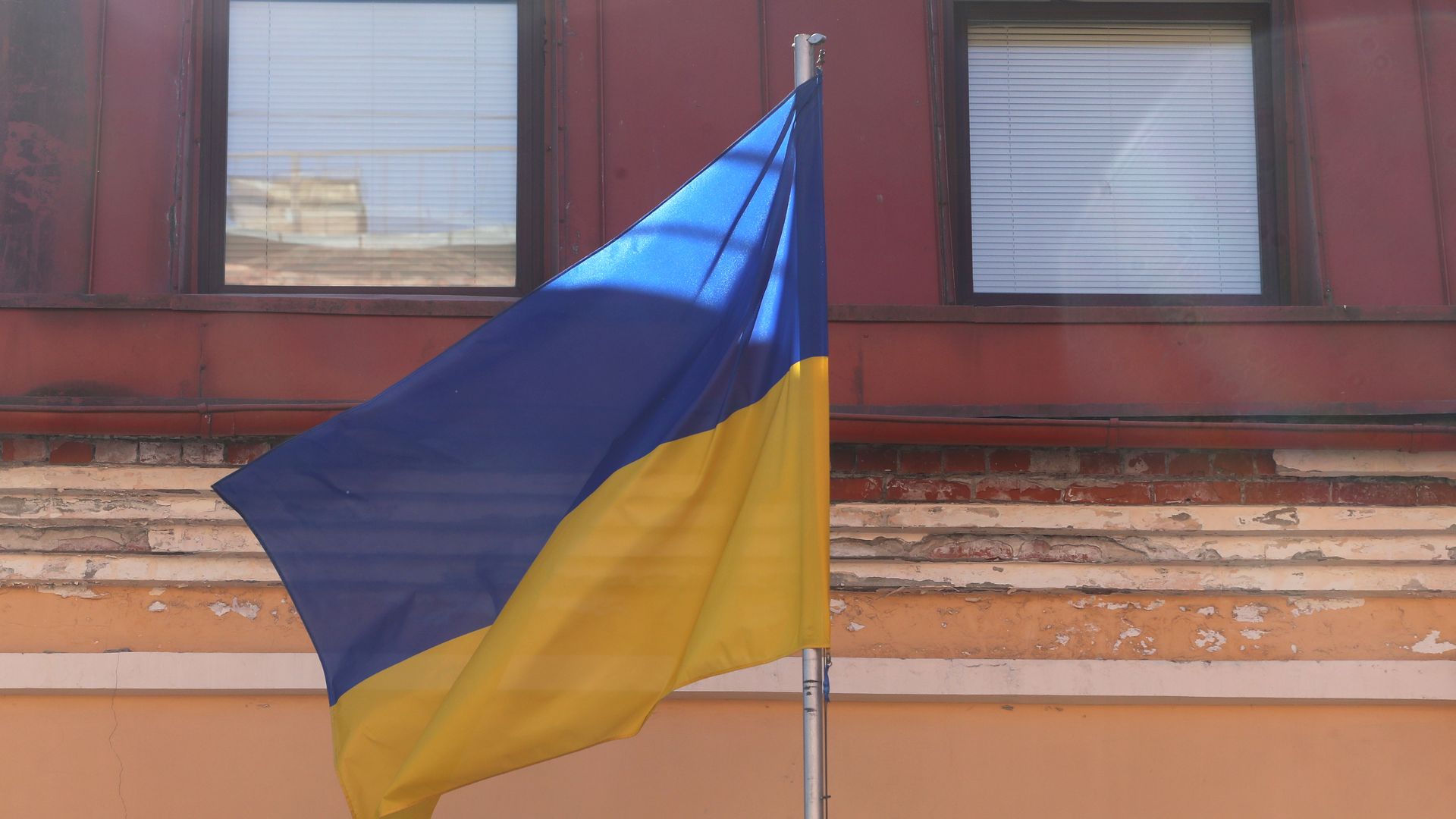 Russia on Saturday said it would expel a Ukrainian diplomat it accused of trying to obtain classified information, prompting Ukraine to say it would do the same to a Russian diplomat, according to Reuters.
Why it matters: The tit-for-tat expulsions come amid heightened tensions between the two countries over Russia's build-up of military personnel and equipment on Ukraine's eastern border where Ukrainian soldiers are fighting Kremlin-back separatist troops.
Context: Ukraine has been fighting Russian-backed separatists in the Donetsk Region since Russia illegally invaded and annexed Crimea in 2014
Russia detained Ukrainian diplomat Oleksandr Sosoniuk, accusing him of attempting to access Russian law enforcement data during a meeting with a Russian citizen.
Russia released Sosoniuk after detaining him for several hours and gave him until April 22 to leave the country.
The Ukrainian Foreign Ministry denied the accusation and said Sosoniuk's detention was a provocation. Ukraine then announced it would expel a Russian diplomat as well.
The big picture: Ukrainian President Volodymyr Zelensky said Friday that work is underway to coordinate a meeting between Ukraine, France, Germany and Russia to attempt to restore a ceasefire between Ukraine and Russian-backed separatist groups in eastern Ukraine.
The previous ceasefire, negotiated by Ukraine and Russia through the Organization for Security and Cooperation in Europe in July 2020, has rapidly fell apart over the last few weeks.
President Biden affirmed U.S. support for Ukraine in a phone call with Russian President Vladimir Putin on Tuesday, and raised concerns over the sudden Russian military build-up along Ukraine's border.
Go deeper