The all-purpose disease pathogen test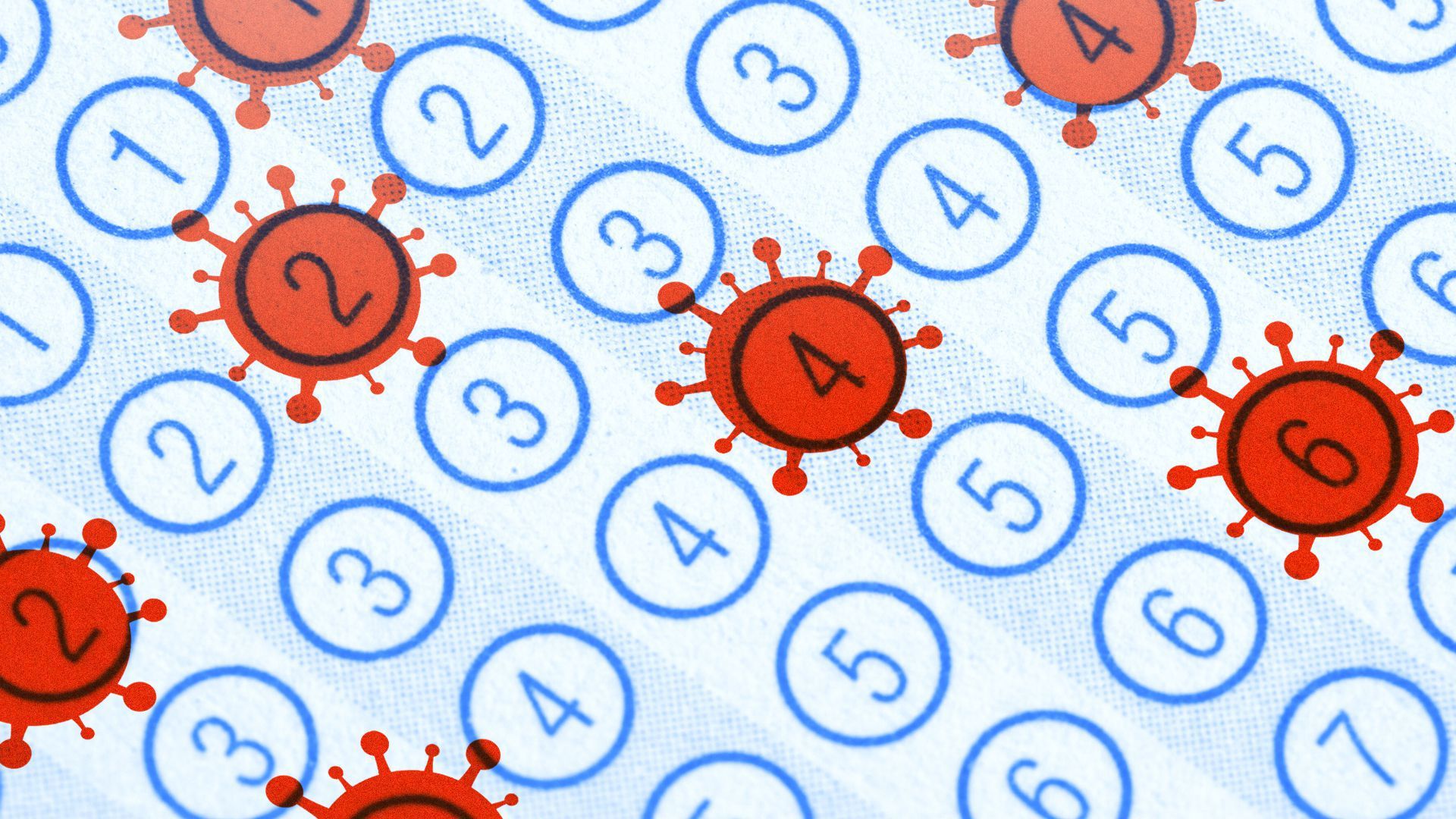 Faster and cheaper genetic sequencing can give us the ability to test for almost any infectious pathogen — provided we use it.
Why it matters: Doctors never identify the causative agents of many infections, leading them to misdiagnose patients and even miss the early emergence of new diseases, but wider use of genetic sequencing promises a future in which no virus will be left behind.
Driving the news: On Friday, the White House announced the federal government would invest $1.7 billion from the American Rescue Plan to "improve the detection, monitoring and mitigation" of COVID-19 variants, including funding to shore up the country's lagging genomic sequencing efforts.
Context: More widespread genetic sequencing could be the key not just to tracking coronavirus variants, but identifying mysterious pathogens of all kinds: viruses, bacteria, fungi, parasites and more.
One example: The Virginia-based startup Aperiomics has developed a massive database of the genetic sequences of tens of thousands of known pathogens.
When doctors are presented with an infection of unknown cause, they can use shotgun metagenomic sequencing — decoding the genes of all organisms in a biological sample — and compare the findings against Aperiomics' list.
If unknown genetic sequences show up, it's a decent clue that doctors could be dealing with something new.
What they're saying: "There is a huge difference between what we know exists and what the existing testing is capable of identifying," Aperiomics CEO Crystal Icenhour says.
What to watch: How quickly improvements in genetic sequencing bring down the costs of such tests, and whether insurance companies will cover them.
Go deeper: Axios' Coronavirus Variant Tracker.
Go deeper