Army officer lawsuit shines light on police treatment of Afro-Latinos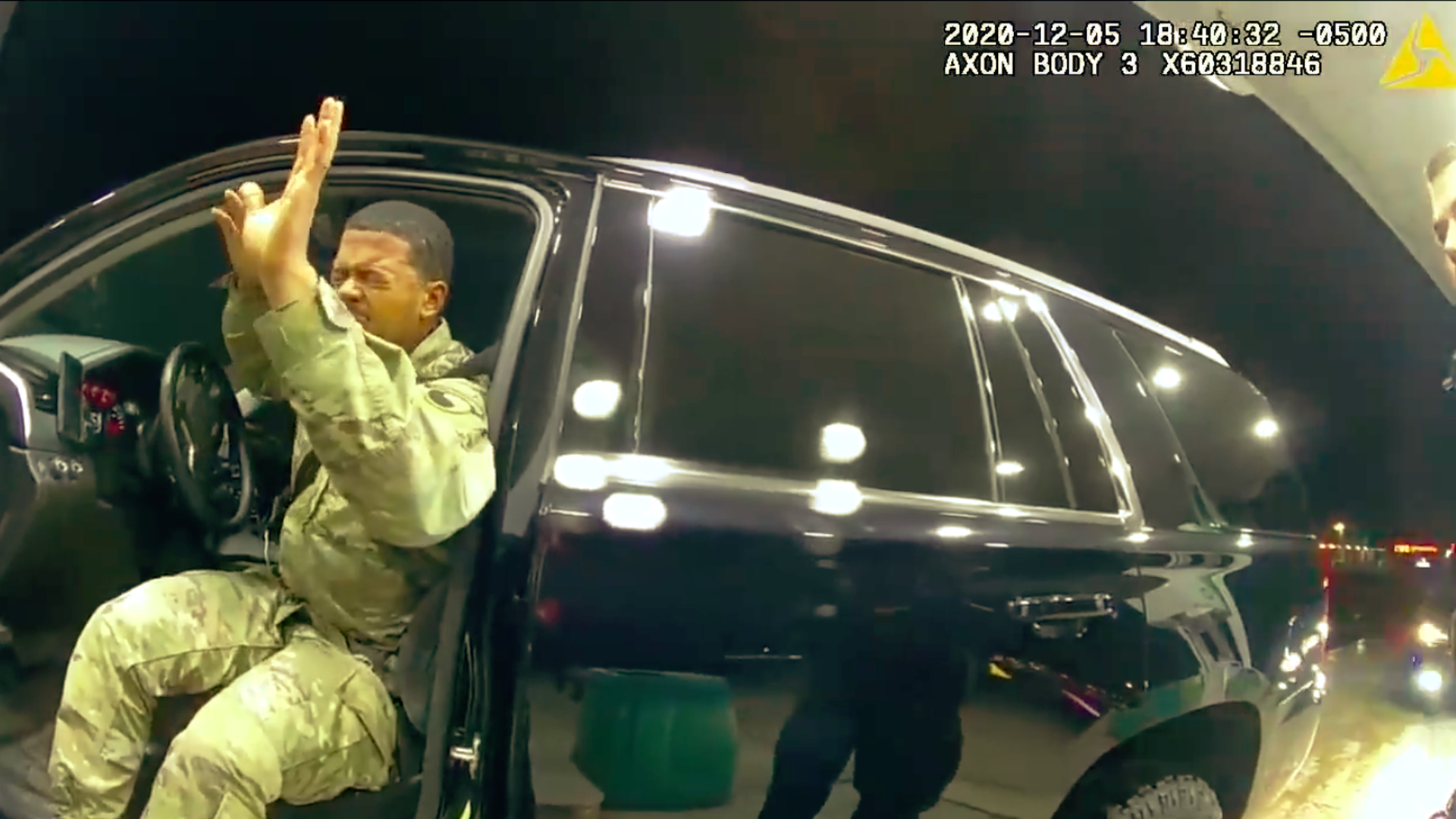 Caron Nazario, a Black and Latino lieutenant in the U.S. Army, was threatened and pepper-sprayed during a traffic stop that is now under investigation by the Virginia attorney general's office for being "dangerous, unnecessary, unacceptable and avoidable."
Why it matters: Nazario's resulting lawsuit against the Windsor, Virginia, police department has brought attention to police treatment of Afro-Latinos, and the lack of data about it despite a growing reckoning over abuses from law enforcement.
By the numbers: Out of the 40 states that report arrests, prison population and parolees data according to race, only 15 do it according to Latino or other ethnicities, according to a 2016 study.
Experts warn that keeps the extent of the criminal justice issues Latinos face hidden, and sometimes counting them as white also masks disparities of the system overall.
One in every four Latinos in the U.S. identified themselves as Afro-Latino or afrocaribeño in a Pew Research survey.
Go deeper